Terminally ill patients must be granted the right to spend their last days at home, leading charities and a former health minister have said, in light of a harrowing report that lays bare the damage done by poor care at the end of life.
The Parliamentary and Health Service Ombudsman's report published today details some of the worst cases investigated by the watchdog in the past four years.
It has led to renewed calls for the Government to introduce free social care at home at the end of life – sparing dying people from ending their days in hospital, often without specialist palliative care support.
Families seeking free care for a dying relative currently face a complex process of means-testing. In a recent survey of attitudes to dying, two-thirds of  those questioned said they would prefer to end their life at home, but the UK still has some of the highest rates of hospital death among older people in Europe.
It is widely accepted that hospital wards are rarely the best place for a patient, once it is clear that they are dying. However, more than half of deaths still occur in hospital.
The ombudsman's report, which refers to care in the English NHS, outlines anonymised cases including that of a 29-year-old man dying of cancer, who was left without pain relief for 11 hours after being admitted to hospital.
It also documents a 74-year-old man having to spend his last hours in pain because doctors did not heed the advice of specialist palliative care nurses.
In another case, the brother of a 55-year-old cancer patient was denied the chance to say goodbye to his sister because hospital staff accidentally administered a dose of sedatives instead of pain relief.
A guarantee of free social care at the end of life was among a raft of measures recommended by MPs on the Health Select Committee in a report in March.
An independent review commissioned by the Government and led by Dr Claire Henry, the chief executive of the National Council for Palliative Care, also called on ministers to "implement a clear policy to make access to social care for people at the end of life fast and free".
Responding to the ombudsman's report, cancer care specialists Macmillan urged the Government to "give careful consideration" to reforming social care so that all people could be guaranteed free support at the end of life.
"It will allow people their dying wish to stay at home, as well as reduce expensive, unnecessary emergency admissions [to hospital]," the charity's chief executive Lynda Thomas said.
The Government is understood to be looking at a range of options to ensure terminally ill people get the social care support they need.
But Liberal Democrat leadership contender Norman Lamb, who served as care minister from 2012 until the election, told The Independent that "loads of groundwork" had already been done, and that the reform could be brought in soon, "if the will is there".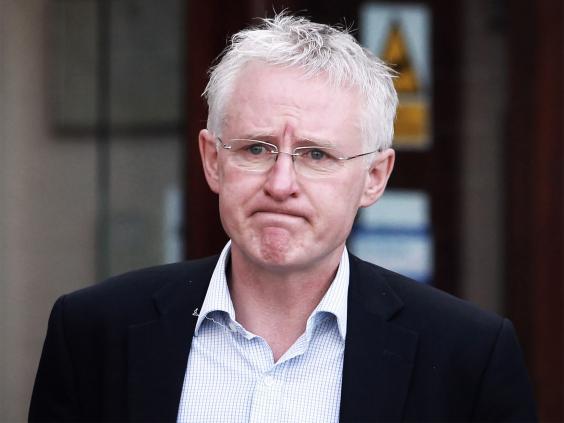 "The critical moment will be the spending review when a decision could be taken to implement this," he said. "The crazy thing is, at the moment we provide free care... in the place people generally don't want to be – hospital.
"What you can't pin down precisely is what the cost will be, there has to be an element of estimation. But for me, there's nothing more important than dignity at the end of life. It has a massive impact on those loved ones left behind. If the will is there, it could be done."
Although the costs of reform would be likely to fall on local councils, Mr Lamb said the Government should support them with more funding.
In its report, published in March, the House of Commons Health Select Committee predicted that, far from costing the country, free social care in the home could save money by cutting dependence on expensive hospital stays.
Since the controversy over the Liverpool Care Pathway, which was scrapped in 2013, guidelines around care for the dying have been replaced by five key priorities, with importance placed on the wishes of the dying person.
In another report published today on the state of palliative care, King's College London's Cicely Saunders Institute reported that, while the proportion of people dying in specialist hospices in England doubled between 1993 and 2012, this still represents only 6 per cent of the population.
Inequalities between rich and poor are also growing, with people in more affluent areas more likely to die in a hospice than those in deprived areas– a gap that has grown by 25 per cent since 1993.
Simon Chapman, the director of policy, intelligence and public affairs, at the National Council for Palliative Care, said the research "sadly serves to confirm that dying does not make equals of us all".
Dame Julie Mellor, the Parliamentary and Health Service Ombudsman, said the report revealed "too many people… dying without dignity".
"Our investigations have found that patients have spent their last days in unnecessary pain, people have wrongly been denied their wish to die at home and that poor communication between NHS staff and families has meant that people were unable to say goodbye to their loved ones." 
Responding to her report, a Department of Health spokesman said: "These are appalling cases. Everyone deserves good quality care at the end of their lives. The five priorities for end-of-life care we brought in emphasise that doctors and nurses must involve patients and their families in decisions about their care, regularly review their treatment and share patients' choices to make sure their wishes are respected."
Case Study: 'We were given false hope'
Peter Buckle is a charity fundraiser from Kenilworth, Warwickshire. Peter's wife Wendy died in January 2011 at the age of 54, after being diagnosed with an aggressive form of brain tumour.
My wife's illness came completely out of the blue – Wendy had a seizure which turned out to be an aggressive glioblastoma brain tumour. Despite surgery, radiotherapy and chemotherapy, she died less than six months later. There was no delay in the diagnosis but treatment options were very limited.
One of the worst things was being given false hope by neuro-oncologists as to how long Wendy might live. Statistically, 60 per cent of people with the same tumour die within a year, but this wasn't made clear to us – if it had, we may have lived those months differently. Just a month before Wendy died, a neurosurgeon simply suggested we 'get some hospice care in place'.
The local district nurses let us down very badly by not keeping their appointments or providing the right drugs. In the week before she died, Wendy's son had to go out to a local pharmacy to try and get some morphine.
Wendy went into a coma at 5pm on a Friday evening. We called for an out of hours doctor, but the next thing we knew there was an ambulance outside to take her to A&E – the last thing we wanted.
Making end-of-life care at home available to all seems like a win-win situation. There needs to be some professional co-ordination by someone who has responsibility and the authority to make care less fragmented. The only person trying to pull all of this together was me."
Reuse content