If the world was different and men had periods, Gary Neville and Jamie Carragher would regularly be commentating on how Eden Hazard's performances coincided with his menstrual cycle, bookies would be slashing odds on a Usain Bolt victory because of a mood swing, while in dorm rooms across America, frat "first period parties" would dominate the hallways.
None of the above is complete hyperbole, for international development charity WaterAid surveyed 2,000 people to imagine a world where nature put the men in menstruation.
Eight of ten people see the world of sport dramatically changing if there was a male menstrual cycle: 29 per cent believe commentators would discuss a player's menstrual cycle over the airwaves and 21 per cent think bookmakers would take account of a sportsman's period when deciding what odds to offer.
As part of WaterAid's "If Men Had Periods" campaign, the charity created three videos detailing the world of the male period, looking at how it would affect the office place as well as watching football.
In one video, they imagine what a "Manpon" advert would look like: a voice over details how "a new extra strength sports tampon is engineered to give you super-charged performance during your period. This triple-moulded tampon based on a formula designed by Nasa scientists is our best ever."
The WaterAid campaign wants to highlight the plight of 1.25 billion women around lacking access to a toilet during their periods and address the fact that such an important issue is not understood by many men. The charity's survey found that 70 per cent of women felt a stigma exists around periods. Half of those surveyed felt governments, schools and health professionals should do more to combat such a stigma.
It is not just the world of sports that would possibly change in male menstrual world: 28 per cent think men would begin to brag and banter about their periods with one another, while 10 percent that "first period parties" would become a regular part of a male's maturity.
WaterAid head Barbara Frost said, "Every day 800 million women have their period, and yet most of us consider it an embarrassing and taboo subject.  There are even elaborate euphemisms to avoid saying the word 'period'.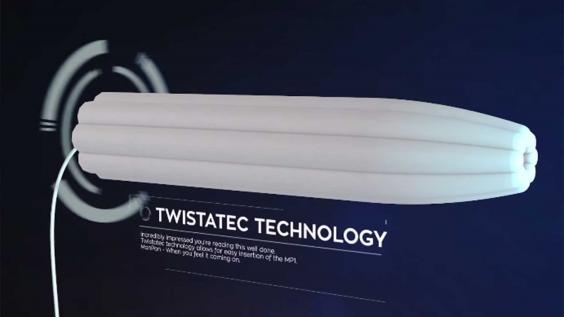 "Menstruation is an important women's issue.  One in three women around the world do not have access to a toilet during their periods and having to find a safe place after dark is both undignified and risky.
"Female representation in politics in many parts of the world is still low, so perhaps if men had periods this issue would get the attention that it deserves.  More needs to be done to 'make it happen' so that every women and girl has access to water, sanitation and hygiene by 2030."
WaterAid's survey overwhelmingly found that there would be fewer myths and a greater understanding of menstruation if men had periods.
Reuse content