A woman hoping to ease her insomnia with a homemade herbal tea spent five days in hospital after she mistakenly brewed leaves from a highly toxic plant.
The 63-year-old purchased what she believed to be comfrey leaves – used as a traditional herbal remedy for centuries – from a local market because a friend suggested they might help her sleep.
But she didn't realise the leaves she'd been sold were not comfrey, but taken from a type of digitalis plant, commonly known as foxglove or 'dead man's bells'.
The woman, who was otherwise healthy, spent the next 10 hours vomiting and suffering heart palpitations and dizziness, according to a British Medical Journal (BMJ) report.
When she arrived at A&E at King's College Hospital in south London, she was found to have taken a life-threatening accidental overdose of extremely toxic compounds contained in foxglove.
These compounds, called cardiac glycosides, disrupt the function of the heart and as such are sometimes used to treat arrhythmia and heart failure. However, an overdose can cause nausea, seizures and death.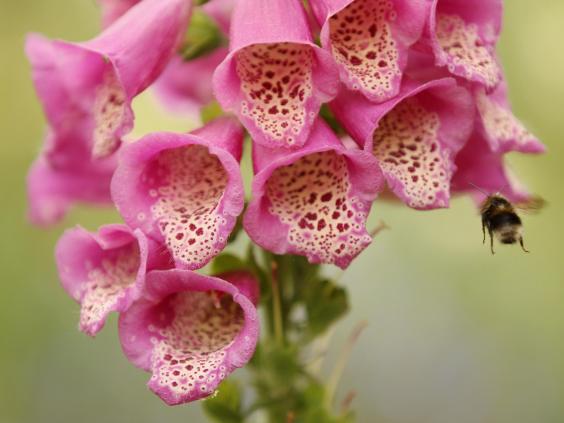 "Homemade herbal remedies may on the surface seem harmless. However, this case illustrates how limited knowledge of plants can be potentially fatal," wrote Dr Mathew Vithayathil, who treated the patient, in the report.
"Unfortunately, during spring in particular, it is very difficult to distinguish between the thick leaves of comfrey and foxglove."
Because there was only a limited availability of the particular antidote needed to treat the woman, an emergency delivery from another hospital took place.
Five days later, the woman had made a full recovery and was discharged from hospital.
"The patient was unable to find the original leaves she had purchased in the market, but was advised to contact the seller to inform them of the mistake," wrote Dr Vithayathil.
The 10 best herbal teas
The 10 best herbal teas
1/10

(1). HARI TEA LIFE IN BALANCE
Realign your chakra while pausing for your afternoon cuppa, with this aromatic blend of honeybush, cinnamon, ginger and rose petals.
£3.99 (16 bags) haritea.com

2/10

2. TEAPIGS LIQUORICE & PEPPERMINT
Forget about liquorice and sherbet dip, it's all about liquorice and peppermint. Teapigs blend pure root liquorice with peppermint leaves to create a naturally sweet and fresh drink.
£4.50 (15 bags) waitrose.co.uk

3/10

3. DRAGON FLY HONEYBUSH
Dutch farmers started brewing honeybush tea in 18th Century South Africa and the tradition is continued today by Dragon Fly, which makes a delicious honey-scented blend.
£1.69 (20 bags) dragonfly-teas.com

4/10

4. NEWBY ROSEHIPS & HIBISCUS
Sharp, tangy and invigorating, this Great Taste Award winner is as good served over ice with ginger ale and orange juice as it is on its own with boiling water.
£3.00 (25 bags) newbyteas.com

5/10

5. MY CUP OF T ROOIBOS VANILLA
Started two years ago by Ausra Burd, My Cup of T make a plethora of exotically-blended teas. The best of which is this Rooibos and Vanilla mix, which tastes like rhubarb and custard (and without the sugar).
£12 (40 bags) johnlewis.co.uk

6/10

6. CLIPPER ORGANIC WHITE
This may not strictly be a herbal tea, but its light and airy flavour and luscious colour make it an absolute must for any adventurous tea fan.
£1.39 (25 bags) clipper-teas.com

7/10

7. CHASH PEPPERMINT
There are no additives, colourings or artificial flavours in this tea, just well-sourced, expertly-prepared peppermint leaves which have a pleasingly zingy taste.
£7.95 (100g) chashtea.co.uk

8/10

8. PUKKA MORNING TIME
Looking for a caffeine-free brew to give you a kick in the morning? Then this Fair Trade blend, made from a blend of rooibos and red ginseng, may be the thing for you.
£2.19 (20 bags) wholefoodsmarket.com

9/10

9. DUCHY ORIGINALS ORGANIC NETTLE
Nettle tea is great for calming those spring time pollen allergies or just as a refreshing change from your normal cup of builders' tea.
£1.09 (20 bags) waitrose.co.uk

10/10

10. HAMPSTEAD TEA LEMON VALERIAN
One for those having trouble sleeping. This tea contains valerian, camomile and lemon balm, all of which calm frayed nerves and help get you drift into the world of nod.
£1.89 (20 bags) hampsteadtea.com
Two similar cases in which an irregular heartbeat was caused by drinking the wrong herbal tea have been recorded in the UK – one in 2008 and one in 1985, according to the report.
And in China in 2010, neighbours sharing what they thought was comfrey tea but was actually foxglove led to nine patients being hospitalised, with three requiring heart pacing with an electric current.
Reuse content