The man formerly known as the world's fattest has undergone surgery to remove up to four stone of excess skin after shedding over 45 stone in five years.
Paul Mason used to spend £75 a day on takeaways and chocolate until his weight crept up to a staggering 75 stone, leaving him bed-bound in his Ipswich home.
A gastric bypass operation was performed in 2010 and Mr Mason dropped to 24 stone, but was left with hanging skin around his legs, stomach and arms that reduced his mobility.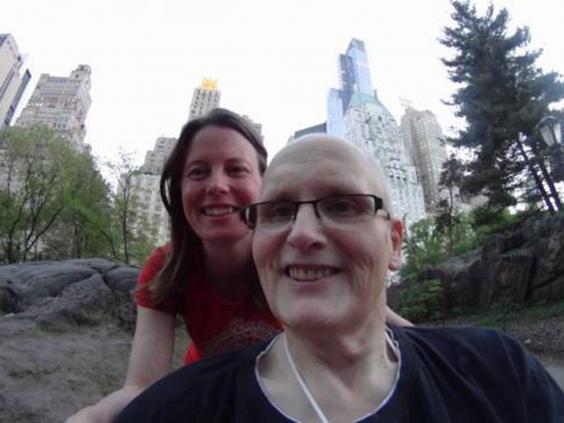 The 54-year-old underwent a nine-hour operation to remove the excess skin in New York, where he is now living with his fiancée Rebecca Mountain. The surgery was performed by Dr Jennifer Capla, who donated her time after he published photographs of his naked body online in a plea for help.
"The operation entailed the removal of the excess skin left from the weight loss operation," he told the BBC.
"It has certainly improved things for me. I can see me getting around a lot easier. Lifting my leg... (feels like) lifting a wafer-thin piece of paper rather a tree trunk.
"Life has definitely improved."
Mr Mason still needs to undergo further surgery to remove skin from his arms and his midriff, which he describes as his "apron".
Reuse content