Join the club: Sleek Technique
By Linda Sharkey
Ever been told you wouldn't fit the bill as a ballet dancer? Well, that's a fib. I found this out when trying Sleek Technique, a new fitness method based on classic ballet techniques and used to hone, tone and strengthen your body.
Designed for women, it aims to slim and lengthen the muscles, rather than bulk them up. And, in order to trigger the heart rate and burn calories, the 45-60 minutes total-body workout also includes a cardio session.
"One, two, three, plié, one, two, three, plié," says instructor Flik Swann during the workout. A plié is an elegant squat, you bend your knees and keep the back straight while holding a ballet position. This works your balance, quads and arms. It's tough work.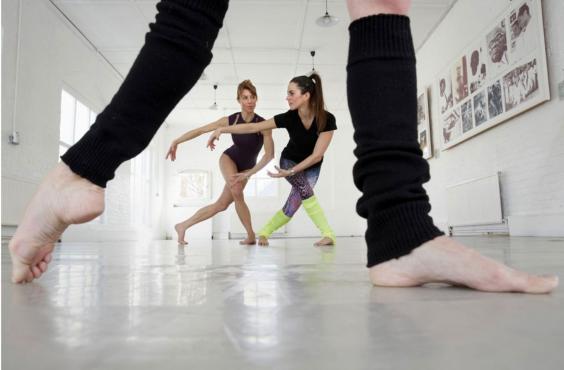 The best news is that you could work on your ballerina body from the comfort of your home. "We do classes online all over the world... We get lots of young mums, who can do the class during baby's nap-time," says Flik. Swann and her co-founder Victoria Marr teach the classes online through pre-recorded videos and in interactive live sessions with up to eight people, whom they can correct and help out during the workout. Alternatively, the duo run occasional live classes from time to time at events such as the upcoming Be:Fit in London.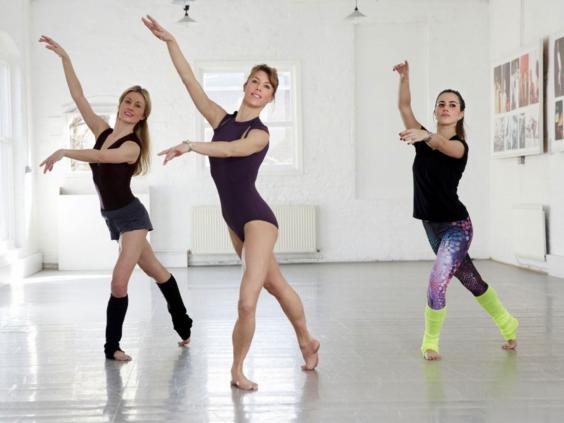 At the class, I pulled off ballet moves that I never thought I could do – they are not easy, but not impossible either. Maybe you won't perform the Nutcracker at the Royal Opera House after the workout, but you could certainly achieve something approximating a ballerina's body and posture.
Cheapskate's version Wear a body and leg warmers, open your feet like a penguin, lift your arms like a ballerina, bend your knees, hold it and jump. Repeat 10 times.
Drop-in online classes cost £8 each or £48 a month. The next live event is Be:Fit on 30 March. Get tickets on befitlondon.com
The cyclist: The wheels of time
By Simon Usborne
In cycling, how old is old? Depends. If you're a pro, 40 is ancient. Last year, Chris Horner won the Vuelta in Spain to become the oldest winner of a Grand Tour. He was 41. But that's nothing. In 1932, the exploits of Rev Frederick Hastings of Eastbourne, aka the 'cycling parson', featured in a wonderful Pathé clip. He was 94. Fast forward to last year and meet Neil Sinclair, who rode 10,000 miles a year in his prime, and has only now traded two wheels for an exercise bike, aged 96. "I used to stop off at hotels for my lunch," he told the Daily Record. "Now, when I'm hungry, my wife Elizabeth brings me out a piece of fruitcake and a cup of tea."
Tricyclists ride later still. Last year, Richard Howard from Buckinghamshire was doing 12 miles a week. He was 100. In California, Octavio Orduño was riding on three wheels as recently as 2012, aged 104. When his wife, Alicia, told the LA Times she wanted him to switch to a mobility scooter, he said: "She can use it and follow me when I ride". But I present the grey jersey to Robert Marchand, who just last month broke his own world record by cycling around a Swiss velodrome for an hour. He covered just under 27km on a standard track bike, continuing an 86-year career as a competitive rider and proving, aged 102, that no sport is kinder to the knees, heart – or spirit – than cycling. Chapeau!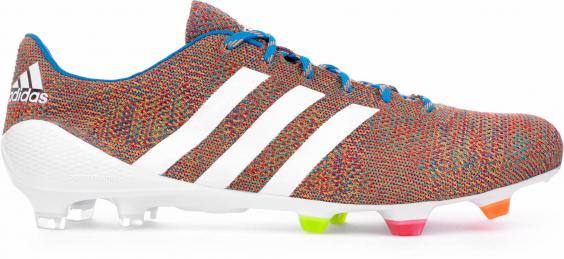 Gear: Adidas Samba Primeknit, £220
Adidas began the the World Cup merch arms race with rivals Nike with the launch of these limited edition, knitted boots. Ridiculous.
Modern gym rules: Kit
Don't wear university sports kit. No one will be impressed that you used to be known as 'Hockey Hottie' or 'Turbo Lad'
Takin' it easy: The human shoehorn
By Larry Ryan
Hello Dragons. I present a unique investment opportunity. This is the holy grail for lazy people: I give you the human shoehorn. As a shoehorn eases a foot into a shoe, this product, built on human-sized proportions, levers the relaxed man and woman out of their chair after a long, rewarding sit. For your investment I can guarantee 10 per cent equity in my boondoggle: I'll outsource production to China, sell with the utmost mark-up, IPO the heck out of them and ride the carcass to Mexico. Who's in?