Join the club: Tabata
By Oscar Quine
Gasping for breath, razor blades rasp through my lungs as a platoon of tin soldiers pound their mallets on the interior of my skull. Stars burst in my peripheral vision. Someone is talking, but I don't hear; I can't breathe, I can't see.
I've just completed a Tabata session: a programme that takes its name from a Japanese scientist who discovered that a four-minute high-intensity workout could be better than an hour on the treadmill. As well as achieving comparable aerobic exercise, his subjects received anaerobic and muscular workouts to boot.
My trainer, the impressively stacked Richard Scrivener, is spearheading the UK launch. "Professor Izumi Tabata came over from Japan and he said, 'I've watched YouTube videos of people doing the Tabata workouts, but no one's working as hard as I [do]'. He said, 'I'm with you, but only if the intensity is high enough'."
Alarm bells ring. The only YouTube clip I watched culminated with the subject throwing up. But, Scrivener assures me: "The biggest challenge is not, can you push yourself hard enough, but can you let yourself go... You just have to go balls-out all the way through to the end, and not hold anything back."
With that advice ringing in my head, we begin. After an introduction to the four moves to be completed in 20-second bursts with 10-second breaks (twice each, making four minutes), the hi-NRG soundtrack drops and we're away. About 40 seconds in, the pain begins. Rich bellows encouragement. I feel woefully inadequate but push on and before I know it, it's over. Unsurprisingly, they're marketing this at the time-strapped.
Back home, my body positively tingles. Knackering yourself out like this leads to calorie afterburn, apparently. My sight is just about coming back, too, and I realise that I'm wearing my gym shoes. Concerned I was going to pass out, I'd exited in a hurry, leaving my smart pair behind.
Official tabata™ classes are available at Fitness First, Active4Less and Everyone Active. For more information head to www.tabataofficial.com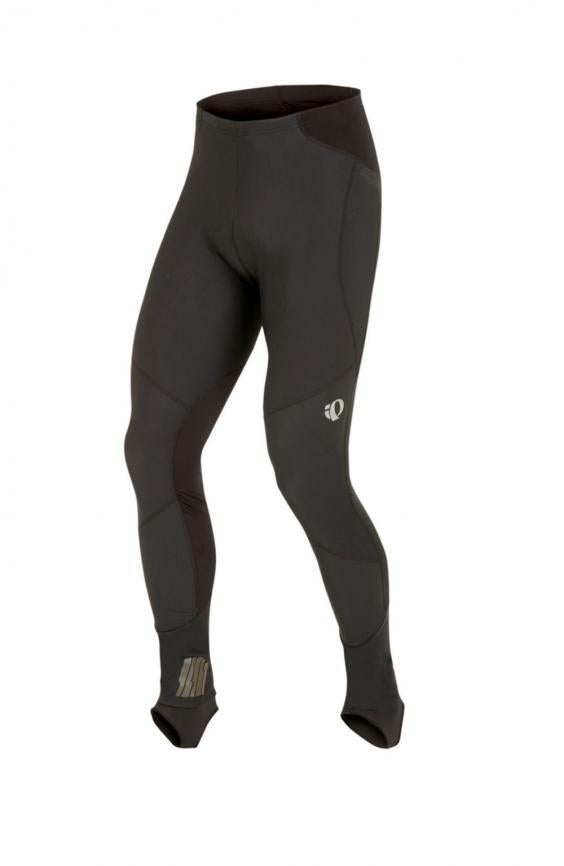 Gear: Pearl Izumi Men's Elite Amfib cycling tights, £89.99
Hardcore cyclists may sniff at tights, but this pair from the US-via-Tokyo outdoor brand are a treat. Cool on mild days and warm on cold ones. And comfy to boot.
Modern gym rules: Eye contact
Men: if you think you are checking out women in a subtle way, the chances are you are not
The cyclist: Relative theory
By Simon Usborne
Readers like telling journalists what they think about their work, typically in negative terms. Google has preserved for years the blog post in which I was called an "ignorant twat", for example (long story). It's water off a hack's back, of course, but permit me to highlight a more positive case.
Mark Powell lost his job, home and relationship after suffering years of depression. Recovering "with the 'black dog' sitting bastard-like at my heels," he read a story I wrote last December headlined: 'The cycle path to happiness'. In it, I explored the extraordinary, apparent and documented effects of cycling on the brain (read it at ind.pn/VN2dcT).
Brilliantly, the story inspired Mark to buy an old bike and blog about his own path to – hopefully – happiness. In his first post, he writes: "Cycling is helping me to find a way forward ... whether I'm floating downhill through the lanes of the nature reserve, or looking distressed as I chug my way back uphill, the result is always the same. I feel better than I did before I cycled."
A couple of months on, Mark's still at it (visit bit.ly/1dNcy6z) and has already upgraded his bike. He's feeling better with every ride and writes beautifully about his journey. Moreover, among his hundreds of followers, he has heard from a dozen or so who have followed his lead. We have been in touch and I intend to meet him soon. We'll go for a ride.
Takin' it easy: 'The Scenic Commute'
By Larry Ryan
There are a number of different train routes I can avail myself of to and from work and lately I've been taking the most circuitous one. Adding an extra 15 minutes to my journey seems to shock and appal people, but doing what I was going to be doing 15 minutes later than when I was going to do it doesn't really bother me.
This elongated journey is both quieter and in an airier train, lessening the chance of having an armpit jammed in my face and improving my seating odds. Taking the scenic route is the way forward.
Reuse content