A mother has thanked a young shop assistant who helped her get her son with Down's syndrome home after he refused to move.
Caroline Playle, 41, said that she had been "reduced to tears" by the treatment of her son in the past and that shopping can be stressful because of his learning difficulties.
But on visit to TK Maxx in Trowbridge on Monday  she was surprised by the "understanding and empathy" they received.
Seb, who is seven years old and formerly appeared in an M&S television advert, was tired and hungry after visiting an animal park and sat himself down at the top of the shop stairs.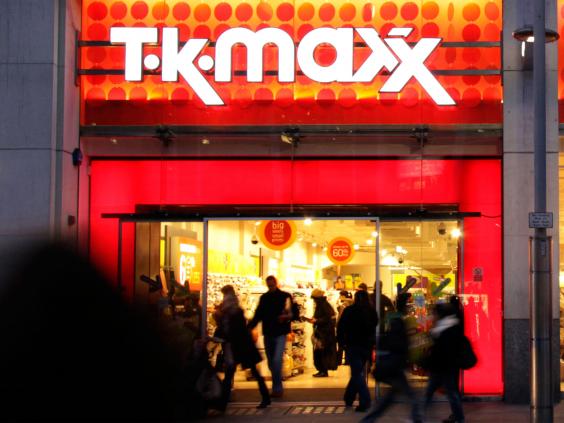 When he refused to move, Ms Playle walked down the stairs and out of view hoping Seb would follow but the plan failed.
In a message thanking TK Maxx on Facebook, Ms Playle wrote: "A few minutes later a young man came over to Seb and really gently sat next to him on the step and said something along the lines of "are you ok buddy?" and Seb said yes.
"He then asked Seb if he knew where his mummy was and Seb just shrugged.
"The young man, who I later found out was called Ash, then asked Seb if he thought his mummy was upstairs or downstairs – at this point I walked into view and spoke up that I was his mum, trying (and failing) to get him to come downstairs.
"Ash then said to Seb "come on, lets go and see your mum", at which point Seb got up with a big smile on his face and happily trotted down the stairs alongside his new friend."
"One of Seb's biggest loves is football. I remember the first time he went to the after school football club. He had...

Posted by Mencap on Monday, 16 June 2014
Seb, who was off school following an operation last week, was reunited with his mother and they ran into the shop assistant again at the tills.
"I cannot express how much this young man's actions meant to me," Ms Playle said.
"To see him speak to Seb so kindly and concerned…I was starting to feel the stress rise up inside me."
Ms Playle, from Bath, said her son has "little sense of danger" and has become lost on days out and in shopping centre after disappearing up escalators in clothes rails within seconds.
She said shop assistants in the past had been rude and unhelpful, including one in a "well-known" chain who reduced her to tears while she was buying her son his first pair of shoes.
Ms Playle added: "So often we read on social media about people's experience of discrimination towards the behaviour of children with special needs…Ash showed such great understanding and empathy, dealt with the situation perfectly and above all really made my visit to your store a lot less stressful than it could have been."
Her post thanking TK Maxx has been shared thousands of times and "liked" on Facebook by almost 3,500 people.
Reuse content