Parents have been advised to replace a child car seat after a "serious failing" was uncovered during safety tests.
Consumer group Which? issued the advice after the Babystart Multi-Recline child car seat scored the lowest possible score in its independent tests, carried out at higher speeds than official regulatory tests.
Which? has said the seat was no longer widely on sale but may still be available on sites including eBay and Gumtree.
A spokesman said: "If you own this seat, or know anybody who has this seat, we'd advise you to replace it as soon as possible due to a serious failing we uncovered in our car seat crash testing."
The group branded the seat a "don't buy" after the shoulder sections of the harness were ripped out from the seat during tests.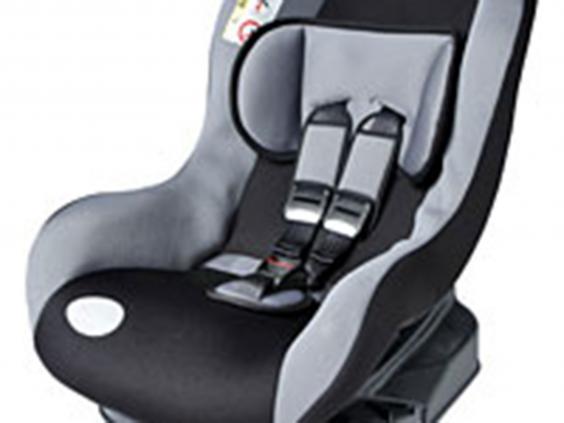 A spokesman said: "If this were to happen in a real-life crash, a child would collide with the seat in front, with just the lap part of the belt keeping them attached to the car seat."
The seat had been classed as suitable for children up to 18kg after it passed official tests.
The BabyStart range of products is sold exclusively through Argos. While the Mutli-Recline child car seat is no longer listed on its site, a range of other Babystart car seats are still available.
An Argos spokesman told The Independent: "Customer safety is our top priority and we were extremely concerned to hear of the issues raised by Which? when using their own criteria in tests involving the BabyStart Multi Recline Car Seat.
"All car seats we sell conform to rigorous quality checks and meet product safety standards. We can confirm that the BabyStart Multi Recline Car Seat passed all the requirements of the relevant European Regulation.
"We have asked Which? to urgently give us details regarding the methodology they have used in these tests as they differ from the EU standards we recognise. We will then be in a position to further investigate this matter along with our supplier.
"The BabyStart range is sold exclusively at Argos and we stopped selling this particular car seat in July as part of our regular range review."
Reuse content