The Duchess of York, Victoria Beckham and Geri Halliwell have all given birth at the prestigious private Portland hospital in central London.
The hospital is largely considered one of the most luxurious, if that word can ever be synonymous with childbirth, and prestigious experiences for expectant parents – which can be very much explained by its hefty price tag.
So what can women expect when they fork out £30,000 to give birth? The Independent spoke to the people who work there about what really goes on. 
Mums-to-be can chose from a midwife-led or consultant-led maternity package, which start from £5,950 and can reach up to £8,900 depending on how early or late in the pregnancy the service is purchased. Every subsequent night that is spent in the hospital can cost up to £2,180 so the bill can end up well into the tens of thousands. When the hospital was featured on television last year (The BBC's Five Star Babies) Chinese 'it-girl' Liu Hui said she expected to spend £30,000 on the whole experience.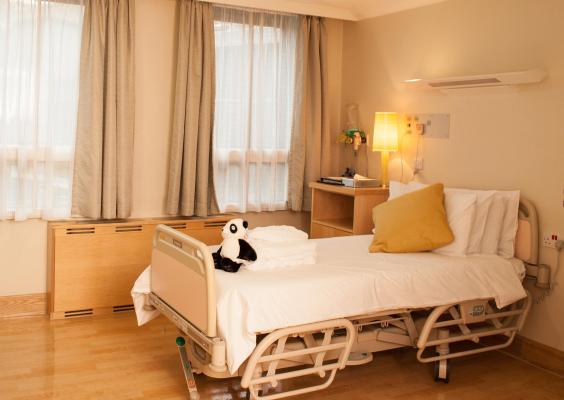 Michaela Paul, maternity services advisor, said the packages enable the mothers-to-be to have "flexibility and control over their pregnancy, choice of birth and birth plan, so they enjoy a truly individual experience".
An individual experience might not be something that is naturally synonymous with childbirth given the standard procedure to having a baby but the midwife package – which can be started at 10, 20 or 30 weeks into the pregnancy – ensures that the midwives are available "24 hours a day for advice".
Dr Penelope Law, the consultant obstetrician and gynaecologist who is also the Countess of Bradford, is also on call 24/7.
"I do spend a good part of my week being on call for the NHS or The Portland patients - but most women will only call you directly if they are worried that something is not right," she told The Independent. " I share my on-call duty with other consultants so that in an emergency situation, a consultant is always available for a Portland patient. I am well known for inviting friends to dinner and then leaving for a delivery and asking them to finish the cooking."
A myth long associated with private providers when it comes to childbirth is the "too posh to push" label. So just how many women do opt for a caesarean, Dr Law says it is a lot less than you think.
"Very few pregnant women I have met over the last 20 years request a C-section for their first child - probably less than one per cent," she says. "This is most likely because women tend to associate a caesarean with surgery and a delayed recovery time, with restrictions on driving for some weeks. 
"I find more and more these days that women tend to know that severe pain does not have to be a feature of their labour, and in most cases their labour will not last more than 12 hours. Many women are even likely to be able to take their baby home in 24 hours if they are ready and wish to leave the hospital."
Women who do request a c-section in their second pregnancy are most likely to do so because they had traumatic experiences with their first vaginal delivery or had to have a c-section the first time around, she says.
The most unusual celebrity baby names
The most unusual celebrity baby names
1/12

Jay-Z and Beyoncé catch some tennis at the US Open in September, four months before the birth of Blue Ivy

2/12

Gwyneth Paltrow and her daughter Apple

3/12

David Beckham with sons Romeo, Brooklyn and Cruz. In 2011, Victoria Beckham gave birth to the couple's first daughter, named Harper Seven

Getty Images

4/12

Bono and wife Alison Hewson named their third child Elijah Bob Patricius Guggi Q

Getty Images

5/12

Several years on from his first appearance out of the window of a Berlin Hotel, Michael Jackson's youngest son Prince Michael Jackson II, affectionately known as 'Blanket'

Getty Images

6/12

Prog rock legend Frank Zappa's children were named Dweezil, Moon Unit and Diva Muffin

Getty Images

7/12

Sylvester Stallone had two daughters with first wife Sasha Czack, who he called Sage Moonblood and Seargeoh. He toned things down a little with his latter three children with present wife Jennifer Flavin, naming them Sophia Rose, Sistine Rose and Scarlet Rose

Getty Images

8/12

Geri Halliwell with daughter Bluebell Madonna

Getty Images

9/12

Jamie and Jools Oliver with their daughters Poppy Honey Rosie and Daisy Boo Pamela. The couple also have a third daughter called Petal Blosson Rainbow and a son called Buddy Bear Maurice

Getty Images

10/12

Good Charlotte punk rocker Joel Madden has a son named Sparrow James Midnight with wife Nicole Richie, adopted daughter of Lionel

Getty Images

11/12

Heavy metal singer Jonathan Davis and his former porn star wife Deven have two sons called Pirate Houseman and Zeppelin Houseman

Getty Images

12/12

Former Fall Out Boy bass player Pete Wentz and singer Ashlee Simpson with their son Bronx Mowgli in Disneyland before the couple's divorce

Getty Images
The birthing pool, which has witnessed a rise in NHS hospitals over the past decade, is frequently used at The Portland as is hypno-birthing and the offer of a doula – a type of birth companion who is there to encourage and support the women through pregnancy, labour and during the initial stages of motherhood.
With the stars flocking to give birth in the hospital, privacy measures can also be put in place if the patients wish. Ms Paul says they are able to ensure only those granted approved visitor status can access the maternity floor. There is also an "advanced security system" which comes in the form of an electronic bracelet given to both mother and baby, and applied at birth, so the bay's location can be monitored the whole time they are at The Portland.
After the birth, the mothers do not share a maternity ward with other new mothers cooing over their new child or attempting a feed, as they all have their own private room which has an additional bed for the partner who has been having their hand squeezed throughout the labour. The rooms also come with private en suites as well as toiletries, dressing gowns and slippers.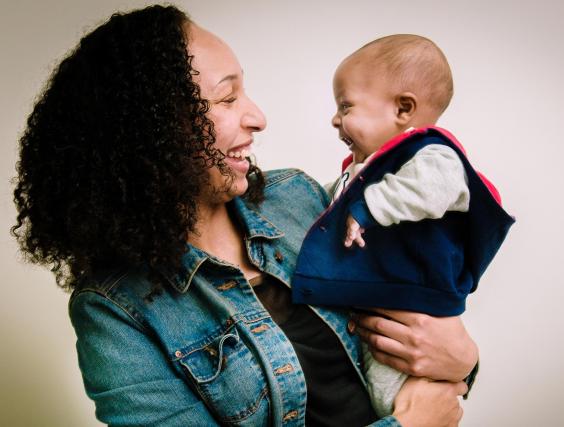 A physiotherapist will also visit the mother after birth to advise on "support and guidance… including information on suitable and required exercises following birth".
After recovering from childbirth, patients at the hospital do not need to worry about having to eat the standard hospital food which, fairly or unfairly gets stigmatised with a poor reputation, as there is a stronghold team of 10 chefs dedicated to catering to the "individual needs" of the mothers.
"We offer an extensive choice within our menus which change seasonally," head chef Sam Tadjadit explains. "All food is cooked to order taking into account individual dietary needs and our team of chefs are available to meet with women to discuss specific requirements. We are also able to cater for partners and visitors."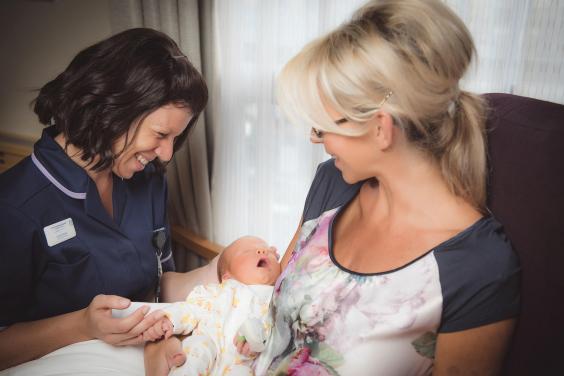 So given the large price tag and string of benefits available with the package, will the hospital do just about anything to satisfy its patients?
"Our priority is always the safety and comfort of our patients, and while we try to accommodate the needs of every patient this is always within the bounds of what is clinically appropriate," says Ms Paul.
Reuse content