Motherhood is most likely to begin at 30, according to official figures, which show that for the first time it has become the average age that women have children.
The milestone reflects the increasing age of parenthood in Britain as more couples opt to start families later. The age of mothers has gone up from 2012 when the average age for giving birth was 29.8 years old, data for England and Wales from the Office for National Statistics shows
The typical age for motherhood is also growing in Scotland, where the average age of women giving birth has gone from 27.4 in 1991 to 29.7 in 2012.
Families are also getting smaller. The nation has come a long way from the cliché of 2.4 children, with the average number of children per mother decreasing from 1.94 in 2012 to just 1.85 last year.
Overall, fewer babies were born to mothers of all age groups last year, with the biggest drop in the birth rate since 1975.  The number of live births decreased by 4.3 per cent in a year – going from 729,674 births in 2012 to 698,512 in 2013.
Uncertainty about employment and the announcement of Government changes to the welfare system in 2011 and 2012 might have influenced decisions about having children, according to statisticians at the ONS.
Reforms sited by the ONS as possibly influential are the so-called bedroom tax which meant children were expected to share bedrooms; the benefit cap; and the removal of child benefit where one parent earns more than £50,000.
Since 2001 there has been a general trend of increasing births, partly explained by the large numbers of women in the 1990s putting off having children until later than the previous generation. The ONS said it was too early to tell if this trend was now reversing.
The most significant decline in birth rates took place among younger women, with fertility rates decreasing in those under 20 and 20-24 by 13 per cent and 8.9 per cent respectively.
The smallest decreases were for women aged 35-39 and 40 and over, where birth rates went down by 1.3 per cent and 0.7 per cent respectively.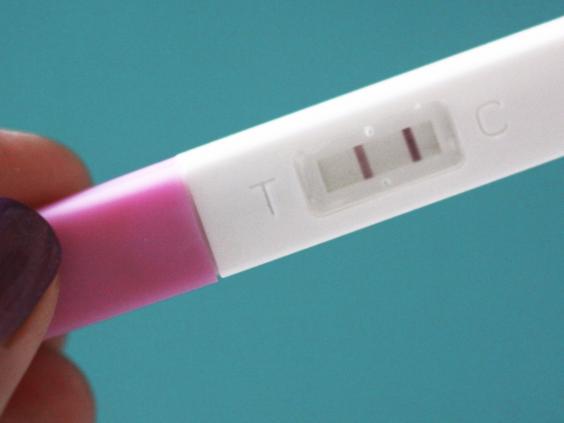 Ann Furedi, chief executive of the British Pregnancy Advisory Service, said: "UK mothers are now on average older than women elsewhere in the world when they have their first baby. There may be many reasons for this, including the time it takes to achieve educational and professional development, as well as financial security – and it may also be a reflection of how seriously couples take the responsibility of having children in the 21 century.
"We need to support women's choices to have children at the age that is right for them. We certainly need policies in place that enable women to better combine family and working life, and in particular ensure that younger mothers don't suffer setbacks. While pregnancy and birth in older women may present slightly different challenges for healthcare professionals, the answer is not to cajole women into having babies before they are ready but to ensure our family planning and maternity services are set up to cater for the changing needs and choices of women today."
Video: Esther McVey on employment figures

The West Midlands had the highest birth rate among the regions of England with 1.96 children per woman. London had the lowest, with 1.74 children per woman.
More than a quarter of births - 26.5 per cent - were to mothers born outside the UK, a small increase on the 25.9 per cent of foreign-born mothers in 2012.
In a promising sign of medical progress, the rate of stillbirths fell in 2013 to 4.7 per thousand births, from 4.9 in 2012.
Reuse content