If you grew up in an era where you were encouraged to enjoy a free bottle of milk at school break-time, the importance of getting plenty of calcium is probably one of the earliest and most prominent healthy eating messages you remember.
From a young age, most of us have had the crucial role it plays in bone strength strongly instilled in us. However, it has lots of other responsibilities too.
You'd probably not be surprised to hear that about 99 per cent of your body's calcium lives in your bones, with some in your teeth too. The small quantity that remains is put to work in your bodily fluids and soft tissue.
In addition to its role within the skeleton, it is crucial to muscle contraction, which includes the muscles of our hearts, nerve communication and blood clotting.
How much calcium do I need?
The human body needs a huge variety of nutrients, but calcium is certainly the mineral you would find in most abundance. As an adult, you would expect to find 1200 grams of calcium in your bones. This could equate to as much as two percent of your overall body mass.
It can be fairly easy to get enough calcium from your diet to keep your bones and the rest of your body satisfied. The amount you need to consume depends on your age, size and medical factors, but most adults need at least 700 milligrams a day.
Your body may demand more though. Pregnant and breastfeeding women, for example, usually need to increase their intake to meet their own needs and that of their baby. Higher amounts are also required during adolescence.
This super nutrient also has an important ally – vitamin D, which is vital for your body to absorb and retain calcium. It is estimated that one in five adults and one in six children in the UK have low vitamin D levels, with guidance from the National Institute for Health and Care Excellence (NICE) suggesting better access to dietary supplements for those at risk.
There are plenty of natural sources of both calcium and vitamin D though. While most of our vitamin D comes from exposure to sunlight, dairy-based products are often the richest sources of calcium in our diets. However other foods providing calcium include sardines with bones, spring greens and leafy green vegetables, nuts, tofu and oranges.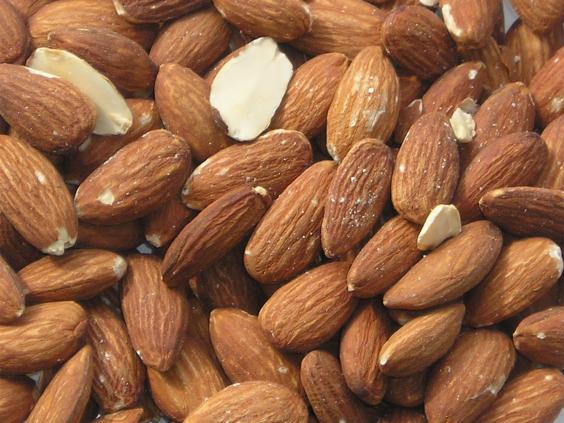 The dangers of low calcium
A deficiency in early years can make children susceptible to Rickets, where bones become soft and weak. Vitamin D deficiency and calcium are both key factors and can result in permanent bone deformities. Rickets was a common problem in the Victorian days, but there has been suggestion that the condition could be on the rise again.
People who've had low calcium levels are at risk of experiencing problems with their bones in later life, making them more susceptible to bone fractures.  
Although you stop growing in height during your teenage years, your bone density should actually continue to strengthen through to your late twenties. Bone density generally starts to decrease in your thirties and for women there is usually a rapid deterioration after the menopause. It is beneficial for your bone mass to be at its peak, before this natural decline begins.
Osteoporosis, a condition characterised by fragile bones, is a common problem. In the UK it affects around three million people and is responsible for around 300,000 broken bones each year.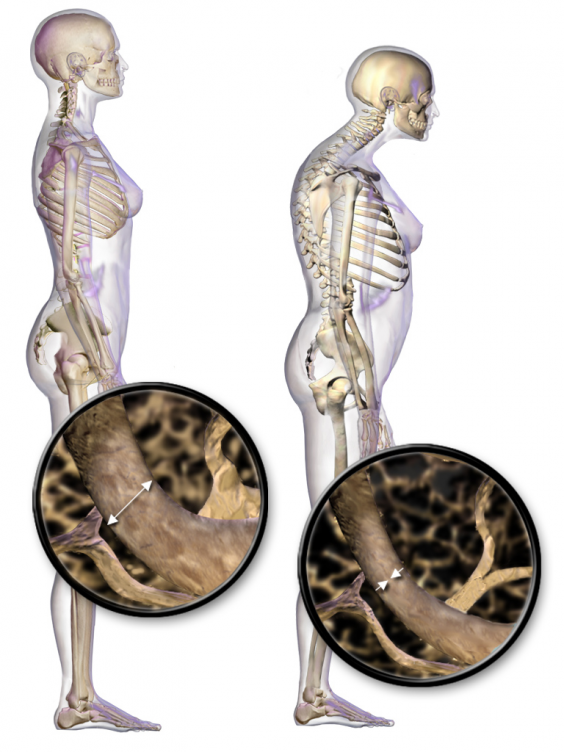 There are no outward symptoms of osteoporosis but there are key risk factors that your doctor will be on the look out for. Some of these factors are unavoidable and cannot be changed, such as a family history and an early menopause. However there are factors such long term use of medications such as steroids, excess alcohol use, smoking, as well as calcium and vitamin D deficiency, that are modifiable. As part of the treatment plan for patients in osteoporosis, doctors will usually recommend regular calcium and vitamin D supplements.
Most of the calcium in our bodies will be used for our bone growth and strength, with a small but important percentage being directed elsewhere for essential functions like regulating blood pressure, contracting muscles and transmitting nerve signals. If your diet isn't delivering a ready supply for these important processes, the calcium will start to be extracted from your bones having a further negative impact on their strength.
Health news in pictures
Health news in pictures
1/10 Health apps approved by NHS 'may put users at risk of identity theft'

Experts have warned that some apps do not adequately protect personal information

Getty Images

2/10 The vegetables that 'could be making people overweight'

Potatoes have emerged as a potential vegetable that could make people gain weight, due to their high starch and low water content

Rex

3/10 A watchdog has said that care visits must last longer

The National Institute for Health and Care Excellence (Nice) said home help visits of less than 30 minutes were not acceptable unless part of a wider package of support.

2015 Getty Images

4/10 Pendle in Lancashire tops list of five most anxious places to live in the UK

Pendle in Lancashire has been named the most anxious place to live in the UK, while people living in Fermanagh and Omagh in Northern Ireland have been found to be the happiest.

5/10 Ketamine could be used as anti-depressant

Researchers at the University of Auckland said monitoring the effects of the drug on the brain has revealed neural pathways that could aid the development of fast-acting medications. Ketamine is a synthetic compound used as an off anaesthetic and analgesic drug, but is commonly used illegally as a hallucinogenic party drug. Dr Suresh Muthukumaraswamy, a senior researcher at the university and a member of the institution's Centre for Brain Research, used the latest technology in brain imaging to investigate what mechanisms ketamine uses to be active in the human brain

2008 AFP

6/10 A prosthetic hand that lets people actually feel through

The technology lets paralysed people feel actual sensations when touching objects — including light taps on the mechanical finger — and could be a huge breakthrough for prosthetics, according to its makers. The tool was used to let a 28-year-old man who has been paralysed for more than a decade. While prosthetics have previously been able to be controlled directly from the brain, it is the first time that signals have been successfully sent the other way

2010 Photothek

7/10 The biggest cause of early death in the world is what you eat

Unhealthy eating has been named as the most common cause of premature death around the globe, new data has revealed. A poor diet – which involves eating too few vegetables, fruits, nuts and grains and too much red meat, salt and sugar - was shown to be a bigger killer than smoking and alcohol

2012 Getty Images

8/10 Scientists develop blood test that estimates how quickly people age

Scientists believe it could be used to predict a person's risk of developing Alzheimer's disease as well as the "youthfulness" of donated organs for transplant operations. The test measures the vitality of certain genes which the researchers believe is an accurate indication of a person's "biological age", which may be younger or older than their actual chronological age

2006 Getty Images

9/10 Aspirin could help boost therapies that fight cancer

The latest therapies that fight cancer could work better when combined with aspirin, research has suggested. Scientists from the Francis Crick Institute in London say the anti-inflammatory pain killer suppresses a cancer molecule that allows tumours to evade the body's immune defences. Laboratory tests have shown that skin, breast and bowel cancer cells often generate large amounts of this molecule, called prostaglandin E2 (PGE2). But Aspirin is one of a family of drugs that sends messages to the brain to block production of PGE2 and this means cancer cells can be attacked by the body's natural defences

Copyright (c) 2014 Rex Features. No use without permission.

10/10 Take this NHS test to find out if you have a cancerous mole

An interactive test could help flag up whether you should seek advice from a health professional for one of the most common types of cancer. The test is available on the NHS Choices website and reveals whether you are at risk from the disease and recommends if you should seek help. The mole self-assessment factors in elements such as complexion, the number of times you have been severely sunburnt and whether skin cancer runs in your family. It also quizzes you on the number of moles you have and whether there have been any changes in appearance regarding size, shape and colour

Copyright (c) 2003 Rex Features. No use without permission.
Silent symptoms
Whilst the importance of calcium is clear, the physical signs that you could be deficient are not always so obvious. Symptoms of low calcium levels (hypocalcaemia) often occur late on and can include involuntary muscle twitches called tetany, altered sensation around the mouth and petechiae (a red or purple coloured rash). Calcium levels can be checked with a blood test.
Your doctor may suggest performing X-rays or a more specialised form of imaging by arranging a dual-energy X-ray absorptiometry (DXA) scan. These scans can assess the density of bones and is the gold-standard for diagnosing conditions such as osteoporosis.
Calcium supplements are a common treatment and often suggested for post-menopausal women and the elderly. However, it is generally not recommended to take more than 1500 milligrams a day in supplement form, as this can cause stomach pain and diarrhoea.
There has been speculation over a possible link with calcium tablets and cardiovascular problems. Although a study published in the Heart journal suggested there could be an association, a direct link has not been proven. If you have any concerns about supplements your GP has suggested, you should discuss these with them.
For those wanting to boost their calcium intake through their diet, there are plenty of natural sources to choose from. So even if you were one of the kids in class who hated their daily dose of milk, you should be able to find more tempting choices to boost your calcium levels.
Dr Alexandra Phelan is an NHS GP and member of the Pharmacy2u.co.uk Online Doctor Service team
Reuse content