A homeless man broke down in tears on seeing the results of a drastic makeover he was given free by a local hair salon. 
Jose Antonio had been living on the streets of the Majorcan capital, Palma, for more than 25 years, working as an "unlicensed car park attendant" to make money to buy food.
Over the years, his hair had turned grey and he had grown an large, unkempt beard.
El espiritu de la plaza

Todos tenemos una historia.. y esta es una de esas que vale la pena contar. Hoy la salvajería cumple 3 años, y queremos compartir con vosotros nuestro proyecto más personal. nuestro resumen de estos 3 años es; el rodearte de buenas personas te hace feliz!

Posted by La Salvajería on Monday, 13 March 2017
But one of the 55-year-old's regular customers was the owner of La Salvajeria salon and he invited Mr Antonio to have his hair done.
A video of the makeover, shot in 2015 but released on Tuesday to mark the salon's third year in business, has now gone viral.
Viewed more than 600,000 times, it has been also shown on television in several different countries. 
"This is incredible, is this me?" Mr Antonio said when he saw what salon staff did with his appearance. "I'm so different, no-one's going to recognise me unless I tell them who I am."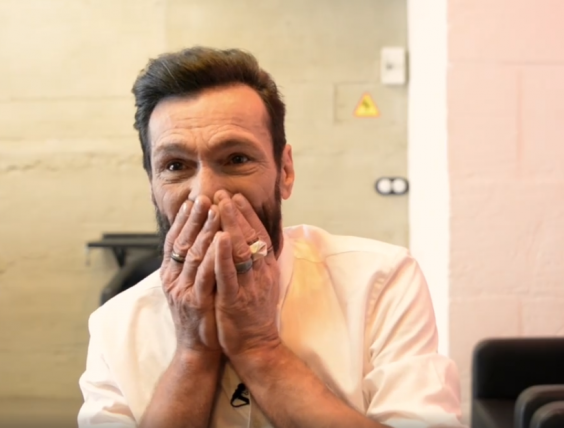 The Daily Mail reports that  Mr Antonio is a former electrician and has been homeless since suffering crippling depression in his late twenties.
He is well known and well liked by locals.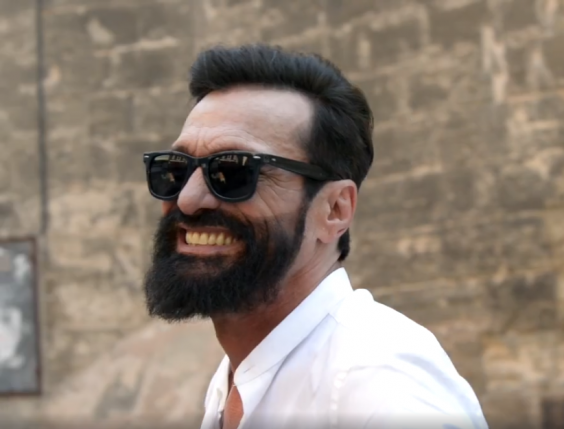 In the video he can be seen ordering a beer in the square where he works.
The waiter does not recognise him and is amazed when he reveals his identity.
"Where's your ferarri, mate?" someone else asks.
The causes of homelessness
The causes of homelessness
1/7 Family Breakdown

Relationship breakdown, usually between young people and their parents or step-parents, is a major cause of youth homelessness. Around six in ten young people who come to Centrepoint say they had to leave home because of arguments, relationship breakdown or being told to leave. Many have experienced long-term problems at home, often involving violence, leaving them without the family support networks that most of us take for granted

2/7 Complex needs

Young people who come to Centrepoint face a range of different and complex problems. More than a third have a mental health issue, such as depression and anxiety, another third need to tackle issues with substance misuse. A similar proportion also need to improve their physical health. These problems often overlap, making it more difficult for young people to access help and increasing the chances of them becoming homeless

Getty Images/iStockphoto

3/7 Deprivation

Young people's chances of having to leave home are higher in areas of high deprivation and poor prospects for employment and education. Many of those who experience long spells of poverty can get into problem debt, which makes it harder for them to access housing

Getty Images/iStockphoto

4/7 Gang Crime

Homeless young people are often affected by gang-related problems. In some cases, it becomes too dangerous to stay in their local area meaning they can end up homeless. One in six young people at Centrepoint have been involved in or affected by gang crime

Getty Images/iStockphoto

5/7 Exclusion From School

Not being in education can make it much more difficult for young people to access help with problems at home or health problems. Missing out on formal education can also make it more difficult for them to move into work

Getty Images/iStockphoto

6/7 Leaving Care

Almost a quarter of young people at Centrepoint have been in care. They often have little choice but to deal with the challenges and responsibilities of living independently at a young age. Traumas faced in their early lives make care leavers some of the most vulnerable young people in our communities, with higher chances of poor outcomes in education, employment and housing. Their additional needs mean they require a higher level of support to maintain their accommodation

Getty Images/iStockphoto

7/7 Refugees

Around 13 per cent of young people at Centrepoint are refugees or have leave to remain, meaning it isn't safe to return home. This includes young people who come to the UK as unaccompanied minors, fleeing violence or persecution in their own country. After being granted asylum, young people sometimes find themselves with nowhere to go and can end up homeless

Getty Images/iStockphoto
Paola Bocardo, who lives nearby, said on Facebook that Mr Antionia helps her park her car every day and that she did not recognise him after the makeover.
She added: 'I'm lost for words. Jose helps me to park my car every day. When we saw him after his makeover we didn't recognise him. He's a wonderful person and the video is amazing.'"
More than a year after the video was shot, Mr Antonio is now reportedly clean shaven and has got his grey hair back. 
But the Daily Mail said he had retained a healthier look and hopes the viral video will help him get a job, 
Reuse content