Make the most of your garden with a comfy place to relax and read a book (/nap). We've been hard at rest putting sun loungers through their paces, testing for looks, durability and that all-important comfort. Here's what we found.
1. Alexander Rose San Marino Raised Sunbed: £674.10, whitestores.co.uk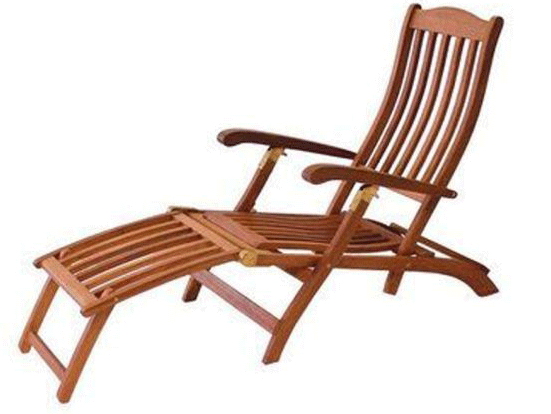 A luxury sunbed with curves in all the right places, this contoured number offers maximum comfort. Woven in high quality wicker, the lounger is weather-resistant and includes a small space for storage. Add a cushion for extra support or keep as-is.
2. LG Outdoor Hanoi Adirondack Chair: £199.00, johnlewis.com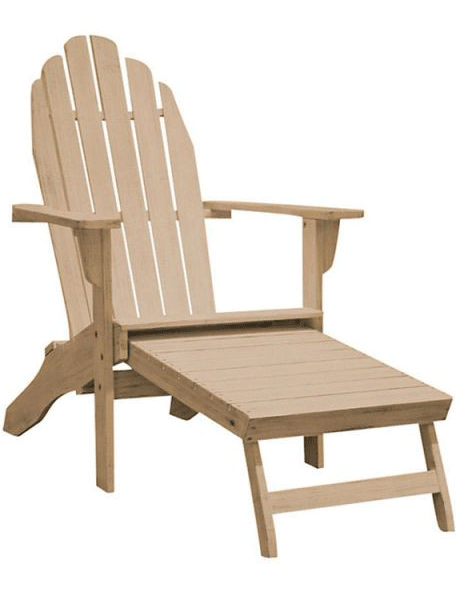 This classic lounge chair is a necessity for any outdoor space. Whether you're looking to take a snooze or read a book, its traditional shape makes it easy to sit back and put your feet up for an afternoon.
3. St Mawes Teak Sun Lounger with Pull Out Side Table: £215.99, worldstores.co.uk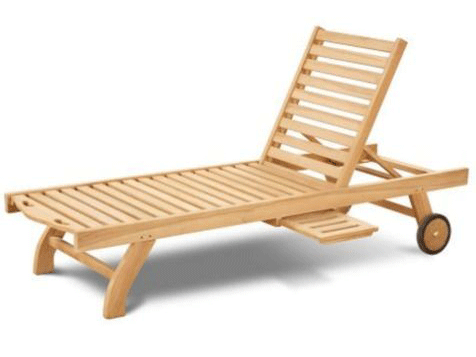 The sleek pull-out side table on this simple lounger makes it easy to multi-task. Whether you're reading, trying to get some work done or just lying in the sun and need somewhere to rest your G&T, this sunbed is primed for every purpose.
4. Royalcraft Wentworth Rattan Sun Lounger: £349.99, hayesgardenworld.co.uk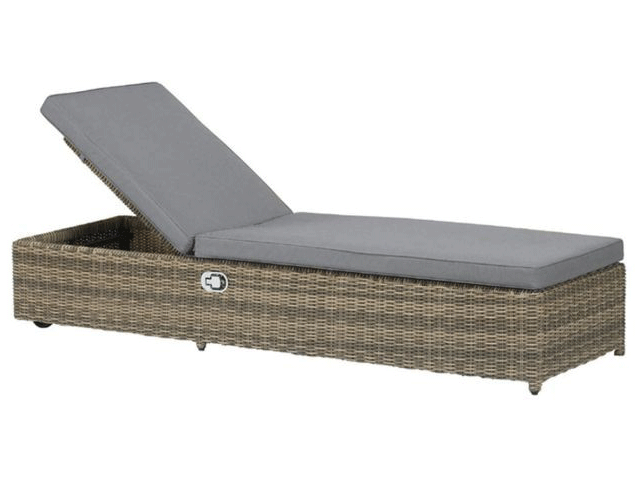 This lounger is ideal for those looking to combine style and resilience. Made from synthetic wicker with an aluminum frame, it offers maximal durability for all-weather use.
5. Westminster Atlanta Lounger in Black: £225.00, hayesgardenworld.co.uk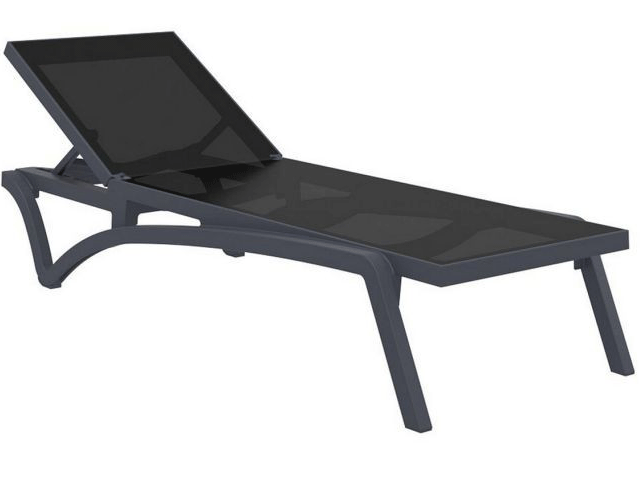 The all-black Atlanta recliner is UV-protected to keep colour from fading and has a non-metallic frame to stop it rusting. Its sling base gives it a contemporary look that is essential for any modern outdoor space.
6. Miadomodo RTLS04 Rattan Sun Lounger 2-Person: £176.09, amazon.co.uk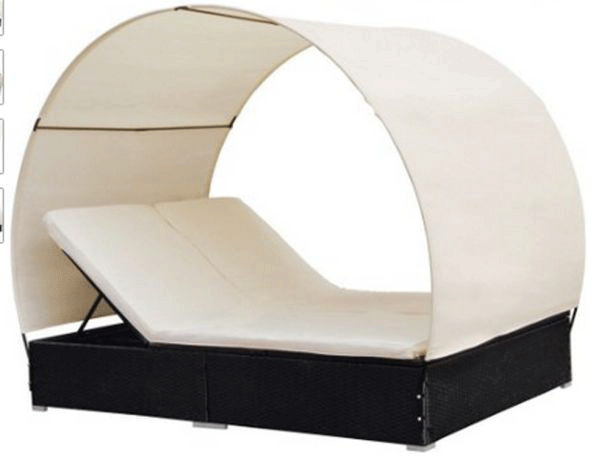 Perfect for sharing, this sunbed makes group lounging easy. It has four different positional settings and a removable sun roof, so it's great if you want some shade as well as sun.
7. Barlow Tyrie Savannah Outdoor Sunlounger: £880, johnlewis.com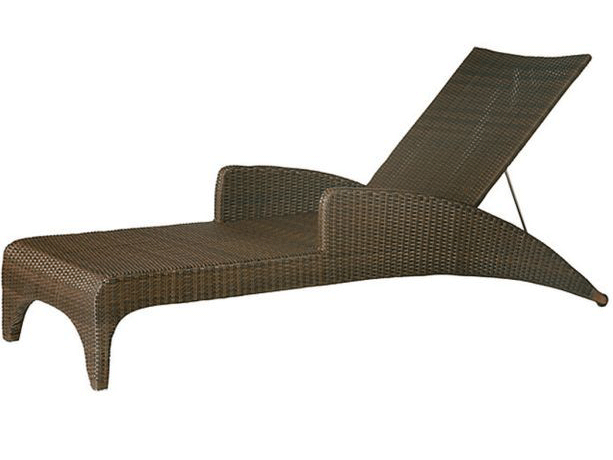 This up-scale colonial-style sun lounger will fit in in any garden. Woven resin wicker makes it stylish, maintenance-free and fine to leave outside year-round.
8. Suntime Monte Carlo Rocking Sunlounger: £99.00, johnlewis.com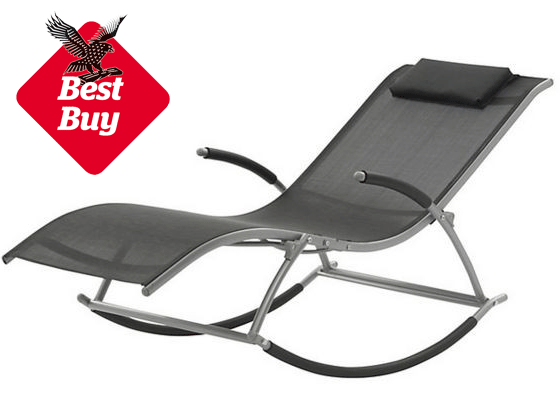 A lounger with a twist, this recliner doubles up as a rocking chair. Its curved silhouette gives an edge to any garden and the headrest makes it comfy for that cheeky afternoon nap.
9. B&Q Comoro Rattan Effect Sunlounger: £257, diy.com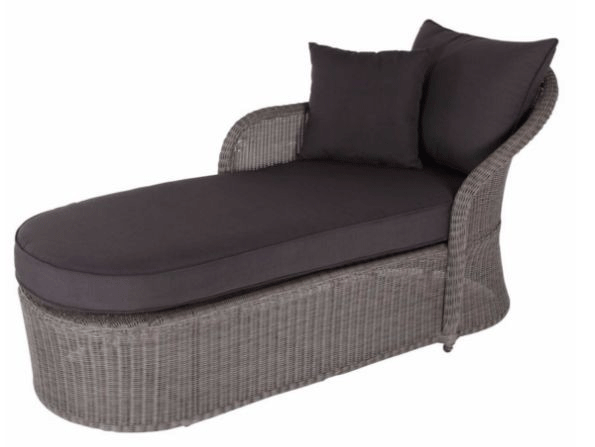 If you're looking to dress up your garden, this luxurious lounger is the ideal relaxation spot for day or night. The curved backrest, cushion and pillows offer ultimate support and comfort.
10. Alexander Rose Cornis Steamer Chair: £179.10, hayesgardenworld.co.uk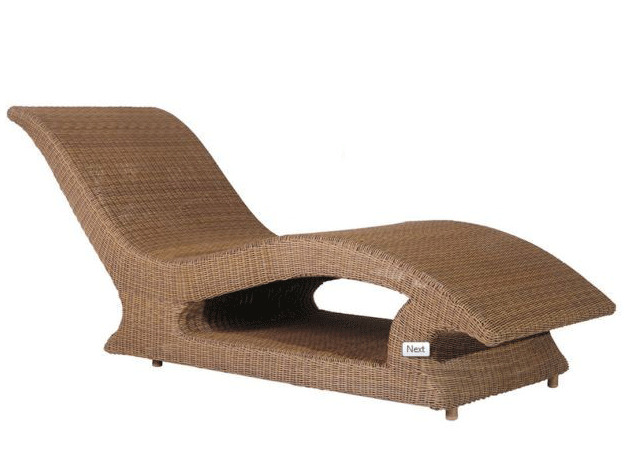 This recliner is perfect for any garden getaway. Made of the dense Cornis (Eucalyptis) wood, this multi-positional lounger has a sleek finish and a footrest for maximum outdoor relaxation.
Verdict:
The Suntime Monte Carlo and Miamodo two-person lounger are both great value, while the distinctive curves of the Alexander Rose San Marino will make a design statement in any garden.
Reuse content