When's the last time you really got into it with your significant other? After the yelling was done, did your mind swirl with ideas about what you should have said? Or perhaps about what you should not have said?
Here's the good news: Not only can you most likely rectify the situation, but also knowing how to approach the argument next time can mean you and your partner have a more productive — and perhaps less volatile — "discussion."
Productive arguments, in fact, are one of the things that appear to distinguish couples who stay together from those who split, according to research from several psychologists, including University of Washington psychology professor John Gottman, founder of the Gottman Institute, an organisation dedicated to studying and improving relationships.
Together with University of California at Berkeley psychologist Robert Levenson, Gottman conducted a 14-year study of 79 married couples living across the US Midwest.
Among the couples they studied, 21 ended up divorcing over the more than decade-long period. But among those who stuck it out, Gottman and Levenson noticed some key things about their relationships, including how they fought. Here are some of the key takeaways:
How couples who stay together argue
1. They stabilise a rocking boat.
Among the couples who split, the vast majority took far longer to address a recent argument than those who stayed together, often leaving each other to stew in individual thoughts for hours or days after a fight, Gottman told Business Insider. Conversely, couples who stayed together would typically discuss their arguments almost immediately after they'd happened.
Picture yourself and your partner in a boat, Gottman suggested. Now imagine that the emotions you and your partner are feeling are represented by the sea around you. A small argument stirs the waters a bit and gets the boat rocking. But a quick effort to stabilise the boat — with an open conversation or an apology — can be all that's required to get you back to smooth sailing.
Waiting around, on the other hand, only strengthens the waves. And waiting too long, he said, can lead to disaster.
To calm a rocking boat, Gottman suggests you and your partner talk immediately and openly about what just happened. This requires recognising that both of you are partially responsible for the problem and both of you are responsible for making amends.
Love and sex news: in pictures
Love and sex news: in pictures
1/22 What men think about make-up

According to a new survey from YouGov, 63 per cent of men believe that the main reason women wear makeup is to trick people into thinking they're more attractive than they really are

Getty Images/iStockphoto

2/22 The best way to feel better after a breakup

Just like taking a placebo medicine has at times proven to be effective for pain treatment, placebo pretending to be okay can also be helpful after a break-up according to researchers from the University of Colorado

Getty Images/iStockphoto

3/22 Book readers make the best lovers

The dating site eHarmony found that listing reading as a hobby on your dating profile is a winning move that makes you more appealing to the opposite sex. Data revealed that men who list it as an interest receive 19 per cent more messages, and women three per cent more

Getty Images/iStockphoto

4/22 Couples can improve their wellbeing by giving each other a massage

New research found that when people, who were novices when it came to massages, gave their partners one it improved their physical and emotional wellbeing. The satisfaction levels were the same whether the partner was giving or receiving the massage with 91 per cent of the couples studied saying they would recommend mutual massages to their friends

Getty Images/iStockphoto

5/22 Top strain on relationships in the UK revealed

Finding a partner who has similar attitudes to you, when it comes to money, could be more likely to guarantee you a successful, harmonious relationship. The main strain on UK relationships is money worries, according to new research, and the key to avoiding money ruining a relationship is to align how you deal with your finances. Concerns about finances make up 26 per cent of relationship difficulties, according to new research from relationship charities Relate, Relationships Scotland and Marriage Care who surveyed over 5,000 people in the UK

Getty Images/iStockphoto

6/22 Cheaters are likely to be unfaithful to their partners multiple times

Research by UCL suggests why serial cheaters repeatedly lie to their partners and commit adultery. According to the study, it's because with every lie a person tells, they feel less bad about doing so afterwards

Getty Images/iStockphoto

7/22 Timetable of Love

A new study has revealed that Sunday at 9am is the most popular time of the week for Brits to get busy in the bedroom. Our weekends tend to be a lot sexier than our weekdays, with three of the top five most common times for sex falling on a Saturday, at 11.30am, 10.30pm and 11.30pm

Getty Images/iStockphoto

8/22 Spain appoints 'sex tsar'

Spain has appointed a 'sex tsar' to encourage the declining population to ramp up procreation in a bid to reverse a dip in the birth rate. The country reported a higher number of deaths than births for the first time last year, prompting the government to take action

9/22 A new dating show for Trump supporters

Across the pond, there's a new TV dating show in the pipeline: one inspired by President Donald Trump. The dating site - whose tagline is 'Making dating great again' - launched in May 2016 and now has over 37,500 active users

Getty Images

10/22 How to spot when your partner is hiding their true feelings

How often do you and your partner actually spot when one of you is hiding your emotions? According to a new study, it's probably not as frequently as you think. New research suggests that people miss cues that their partner may be suppressing negative feelings because we see our other-halves in a more positive light

Getty Images/iStockphoto

11/22 Online dating risk

A new report by the National Fraud Intelligence Bureau has found that last year, singles were conned out of £39 million by fraudsters they'd met on dating sites and apps. Con artists are increasingly creating fake online profiles and tricking people on dating sites into handing over often large sums of money.

Getty Images/iStockphoto

12/22 Singletons judge potential partners on their phones, says new study

A new study has found that women are 92 per cent more likely than men to judge a potential partner negatively for having an older phone model.

Getty Images/iStockphoto

13/22 Mother's blood pressure before conception could influence sex of child, study suggests

Pregnant woman measures the blood pressure with automatic sphygmomanometer.

Getty Images/iStockphoto

14/22 Sainsbury's sells same sex valentine's day cards for first time

For the first time, Sainsbury's is selling a range of Valentine's Day cards that represent same-sex couples. The simple designs feature illustrations of a woman and a woman, and a man and a man, with the caption 'You + Me.'

15/22 Couples oversharing on social media do so to mask relationship insecurities, expert suggests

Couple sitting on couch with their phones in their hand

Getty Images/iStockphoto

16/22 Injection of 'romantic' hormone could help treat psychosexual problems

Getty Images/iStockphoto

17/22 One in ten British women experience pain during

Getty Images/iStockphoto

18/22 Watching porn does not cause negative attitudes to women

The average porn user may have more egalitarian views towards women than non-users, a contentious new study has suggested. Researchers at Western University in Canada have even argued that many pornography fans might be "useful allies" in women's struggles for equality in the workplace and in public office. They reported in the Journal of Sex Research that the 23 per cent of people who said they had watched an "X-rated" film during the previous year were no more or less likely to identify as feminists than those who did not watch porn.

Getty

19/22 Erectile dysfunction 'linked to risk of early death'

Men who suffer from erectile dysfunction (ED) are 70 per cent more likely to die early, a new study has found. US scientists believe that the disorder may be linked to poor cardiovascular health, and suggested that men with ED should be screened for health issues that could cut their lives short

Rex Features

20/22 The characteristics of men who pay for sex

Men who pay for sex share similar traits to rapists and sex offenders, according to new research. A study from University of California, Los Angeles (UCLA), claims that men who have sex with female sex workers feel less empathy for them than men who do not buy sex. Part of this reason is due to the fact that they view them as "intrinsically different from other women," according to the authors.

Getty Images

21/22 Heartbreak can actually change the rhythm of your heart

Losing a loved one really can break your heart, research suggests, although not for ever. People who lose a partner are at an increased risk of developing an irregular heartbeat for the next 12 months, scientists found. The risk seems to be greatest among the under 60s and when the loss of the partner was least expected

Getty

22/22 'Weird' sexual fetishes are actually very normal

A number of sexual fetishes considered anomalous in psychiatry are actually common in the general population, a study has found. According to the Diagnostic and Statistical Manual of Mental Disorders, Fifth Edition (DSM-5), sexual interests fall into two categories: normal (normophilic) and anomalous (paraphilic). Researchers asked 1,040 Quebec residents, representative of the general population, about their experiences of sexual behaviour considered abnormal by the DSM-5. The study, published in The Journal of Sex Research, found that of the eight types of anomalous behaviour listed in the DSM-5, four were found to be neither rare or unusual among the experiences and desires reported by men and women
2. They allow the other person to be heard.
Another characteristic of couples who later divorced that Gottman observed is that they'd frequently cut off discussions about a conflict prematurely with unhelpful, insensitive comments. But strong couples tended to consistently approach one another with an open mind, taking responsibility for their actions and listening to what their partner had to say.
So if, in the middle of an argument, you stop your partner to them they're being illogical, you're probably doing it wrong.
"If you tell someone they're not being logical or say something like 'you're getting off track,' it just doesn't work. It makes people angry," said Gottman. Instead, saying something like: "I can see that this is really important to you; tell me more" allows the other person to feel heard.
What other research says
More recent psychological research builds upon Gottman and Levenson's work.
A study of 145 couples published in the Journal of Counseling Psychology last year found that couples who received trainings on how to address conflicts immediately and with clear communication felt more satisfied with their relationship a year down the road than couples who didn't get the training. Those who didn't receive the training were also more likely to see their interactions deteriorate over the year they were reporting back to the researchers.
And a 2010 study published in the Journal of Marriage and Family that looked at 373 married couples found that, when both partners engaged positively during an argument — meaning they discussed the topic calmly and made an effort to listen to their partner and better understand his or her feelings — they were far less likely to divorce than couples where there was no positive engagement or when only one partner would engage positively. The results held steady as far as 16 years down the road.
So next time you feel an argument escalating, try one of these tactics. It might restore some calm to your relationship, or even help keep your boat from capsising.
Read more: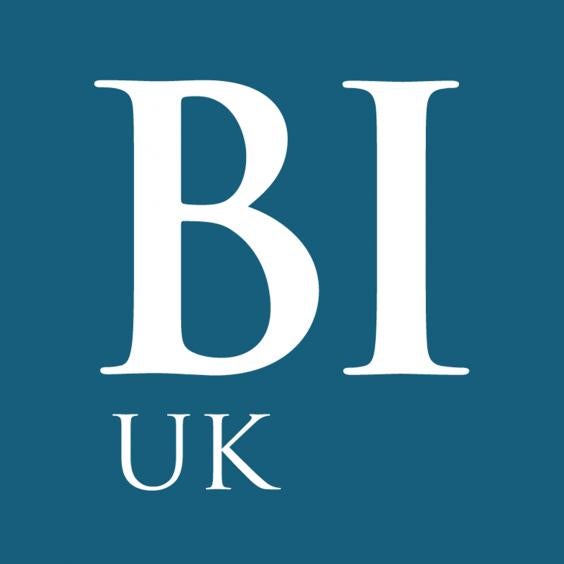 • Europe's next big risk is the 'Merkel-exit'
• British film icon Alan Rickman has died aged 69 from cancer
• A French startup trying to build the 'European PayPal' is expanding to London
Read the original article on Business Insider UK. © 2015. Follow Business Insider UK on Twitter.
Reuse content