Chemsex, having sex under the influence of illegal drugs and often with multiple partners, is rapidly increasing and should be a public health priority due to increased HIV risk say experts.
The practice is mainly carried out by gay men using a combination of drugs such as mephedrone, GHB, GBL and crystal meth enabling them to have sexual sessions lasting hours or even days.
People who engage in chemsex are putting themselves at risk of not only sexually transmitted diseases but also serious mental harm due to drug dependency, according to research by sexual health experts published in the BMJ.
The authors referred to the Chemsex Study, the first British research project of its kind from earlier this year which used data from the European Men-who-have-sex-with-men Internet Survey (EMIS). Of 1,142 respondents in the London boroughs of Lambeth, Southwark, and Lewisham, around a fifth reported chemsex within the past five years and one in ten within the past four weeks, suggesting that it is practised by a minority of men who have sex with men.
However, a majority of those that do engage in the practice are seeking help for related health issues the researchers said. 
Love and sex news: in pictures
Love and sex news: in pictures
1/13 Timetable of Love

A new study has revealed that Sunday at 9am is the most popular time of the week for Brits to get busy in the bedroom. Our weekends tend to be a lot sexier than our weekdays, with three of the top five most common times for sex falling on a Saturday, at 11.30am, 10.30pm and 11.30pm

Getty Images/iStockphoto

2/13 Singletons judge potential partners on their phones, says new study

A new study has found that women are 92 per cent more likely than men to judge a potential partner negatively for having an older phone model.

Getty Images/iStockphoto

3/13 Online dating risk

A new report by the National Fraud Intelligence Bureau has found that last year, singles were conned out of £39 million by fraudsters they'd met on dating sites and apps. Con artists are increasingly creating fake online profiles and tricking people on dating sites into handing over often large sums of money.

Getty Images/iStockphoto

4/13 Sainsbury's sells same sex valentine's day cards for first time

For the first time, Sainsbury's is selling a range of Valentine's Day cards that represent same-sex couples. The simple designs feature illustrations of a woman and a woman, and a man and a man, with the caption 'You + Me.'

5/13 Mother's blood pressure before conception could influence sex of child, study suggests

Pregnant woman measures the blood pressure with automatic sphygmomanometer.

Getty Images/iStockphoto

6/13 Couples oversharing on social media do so to mask relationship insecurities, expert suggests

Couple sitting on couch with their phones in their hand

Getty Images/iStockphoto

7/13 Injection of 'romantic' hormone could help treat psychosexual problems

Getty Images/iStockphoto

8/13 One in ten British women experience pain during

Getty Images/iStockphoto

9/13 Erectile dysfunction 'linked to risk of early death'

Men who suffer from erectile dysfunction (ED) are 70 per cent more likely to die early, a new study has found. US scientists believe that the disorder may be linked to poor cardiovascular health, and suggested that men with ED should be screened for health issues that could cut their lives short

Rex Features

10/13 Watching porn does not cause negative attitudes to women

The average porn user may have more egalitarian views towards women than non-users, a contentious new study has suggested. Researchers at Western University in Canada have even argued that many pornography fans might be "useful allies" in women's struggles for equality in the workplace and in public office. They reported in the Journal of Sex Research that the 23 per cent of people who said they had watched an "X-rated" film during the previous year were no more or less likely to identify as feminists than those who did not watch porn.

Getty

11/13 The characteristics of men who pay for sex

Men who pay for sex share similar traits to rapists and sex offenders, according to new research. A study from University of California, Los Angeles (UCLA), claims that men who have sex with female sex workers feel less empathy for them than men who do not buy sex. Part of this reason is due to the fact that they view them as "intrinsically different from other women," according to the authors.

Getty Images

12/13 Heartbreak can actually change the rhythm of your heart

Losing a loved one really can break your heart, research suggests, although not for ever. People who lose a partner are at an increased risk of developing an irregular heartbeat for the next 12 months, scientists found. The risk seems to be greatest among the under 60s and when the loss of the partner was least expected

Getty

13/13 'Weird' sexual fetishes are actually very normal

A number of sexual fetishes considered anomalous in psychiatry are actually common in the general population, a study has found. According to the Diagnostic and Statistical Manual of Mental Disorders, Fifth Edition (DSM-5), sexual interests fall into two categories: normal (normophilic) and anomalous (paraphilic). Researchers asked 1,040 Quebec residents, representative of the general population, about their experiences of sexual behaviour considered abnormal by the DSM-5. The study, published in The Journal of Sex Research, found that of the eight types of anomalous behaviour listed in the DSM-5, four were found to be neither rare or unusual among the experiences and desires reported by men and women
Antidote, a specialist service for the lesbian, gay, bisexual, transgender community in London, reported almost two-thirds (64 per cent) of attendees seeking support for drug use reported using chemsex drugs in 2013-14. Of crystal meth and GHB/GBL users, most reported using them to facilitate sex, with around three quarters reporting injecting drug use.
Antidote's Jamie Willis and Hannah McCall, a senior nurse in sexual health at the Central and Northwest London NHS Foundation Trust, who wrote the BMJ paper, said chemsex drug users often describe "losing days"—not sleeping or eating for up to 72 hours—and data from service users suggest an average of five sexual partners per session. Unprotected sex is the norm they found.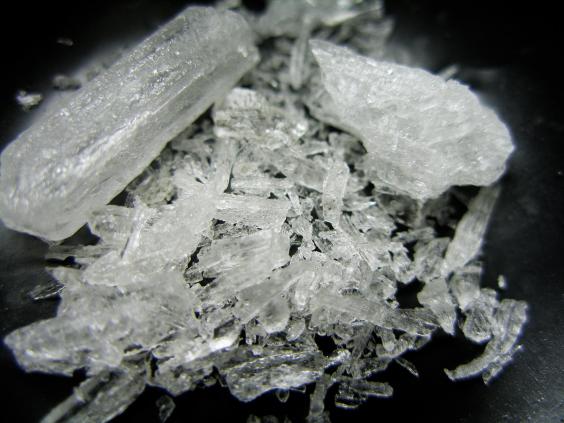 The researchers said funding for drugs services in the UK is focused on tackling heroin, crack cocaine, and alcohol dependency and both chemsex drug users and health professionals may believe referral to traditional services is inappropriate. Although some services are now developing specific chemsex and party drug clinics, the lack of data limits the advice that clinicians can give, they said.
The 15th European AIDS Conference in Barcelona was shown research last week on patterns of sexual behaviour and drug use among 874 men who attended a chemsex support service over one year at the 56 Dean Street clinic, London's busiest sexual health clinic.
The study found that 70 per cent of individuals attending the clinic reported no chem-free sex whatsoever in the previous six months "Most men couldn't remember their last sober sex," David Stuart, the services Substance Abuse Lead, told the conference.
Chemsex has also entered popular culture with 5 Guys Chillin', a new play currently at the Kingshead Theatre in Islington, north London, following a sell-out run in Brighton. Attitude magazine called it "an original look into a drug-fueled, hedonistic, highly secret world of Chem-Sex, Grindr and instant gratification".
A new documentary from Vice UK, below, also focuses on an allure which it says "has led to young men being trapped in a vicious circle of sex, addiction and dependence".
The Royal College of GPs agreed the issue should be a public health priority.
Dr Richard Ma said: "Chemsex is a rapidly emerging pattern of drug use, not just amongst men who have sex with men as often assumed, but heterosexual patients as well. Taking recreational drugs during sex can lead to a number of potentially harmful side effects including facilitating the spread of common STIs and HIV, but also serious mental health problems, such as anxiety, psychoses and suicidal tendencies. 
"As such, it is essential that both patients and healthcare professionals – including GPs and primary health care teams – are aware of these and take the issue seriously."
Reuse content