Underneath the gaudy red roses, stuffed teddy bears clutching tacky velvet hearts, and eye-wateringly expensive weekend getaways, Valentine's Day is a wonderful chance to celebrate love.
And to mark 14 February, here are five things you might not know about love and sex. 
Aphrodisiac food
Chocolate contains phenylethylamine, a chemical that causes the release of dopamine and norepinephrine, the key hormones that help us fall in love.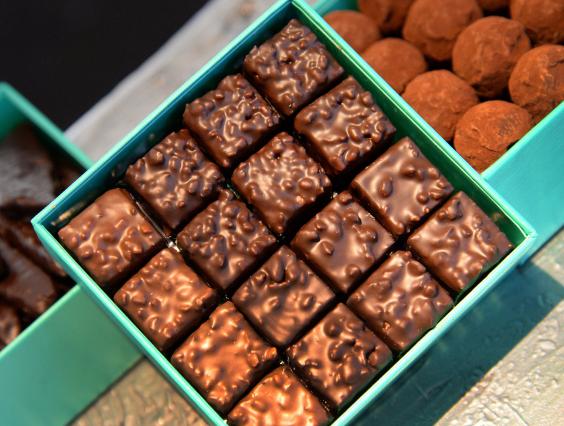 Instant attraction 
It only takes between 90 seconds and four minutes to decide if you fancy someone, and 55 per cent of attraction is based on body language alone.
Monogamous animals 
Only three per cent of mammals mate for life. Animals that do find a lifelong partner include gibbons, swans, wolves, albatrosses, penguins, eagles and termites.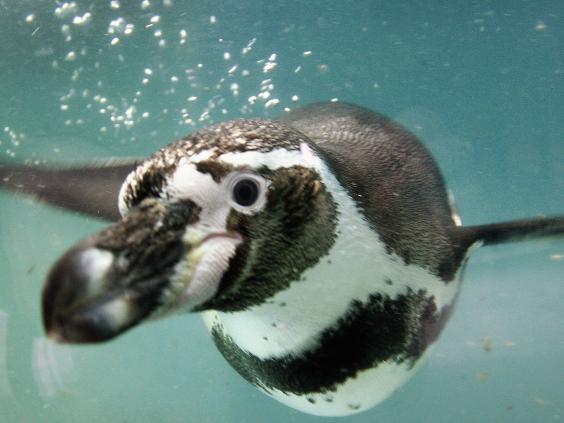 Natural painkiller 
Simply looking at a photo of the one you love, or even thinking about them, increases levels of oxytocin, the body's natural painkiller.
Google Doodles
Google Doodles
1/35 Ladislao José Biro

Google celebrates Ladislao José Biro 117th birthday

2/35 Google

Google celebrates its 18th birthday

3/35 The history of tea in Britain

Google celebrates the 385th anniversary of tea in the UK

4/35 Autumnal equinox 2016

Google marks the start of fall

5/35 Paralympics 2016

Google marks the start of the Paralympic Games 2016

6/35 Nettie Stevens

Google celebrates Nettie Stevens 155th birthday

7/35 Father's Day 2016

Google celebrates Father's Day

8/35 Elizabeth Garrett Anderson

Google celebrates Elizabeth Garrett Anderson 180th birthday

9/35 Earth Day 2016

Google celebrates Earth Day

10/35 Ravi Shankar

Google marks Pandit Ravi Shankar's 96th birthday

11/35 Olympic Games in 1896

Google are celebrates the 120th anniversary of the modern Olympic Games in 1896

12/35 World Twenty20 final

Google celebrates the 2016 World Twenty20 cricket final between the West Indies and England with a doodle

Google

13/35 William Morris

Google celebrates William Morris' 182 birthday with a doodle showcasing his most famous designs

Google

14/35 St Patrick's Day 2016

Googlle celebrates St Patrick's Day on 17 March

15/35 Caroline Herschel

Google marks Caroline Herschel's 266th birthday

Google

16/35 Clara Rockmore

Google celebrates Clara Rockmore's 105th birthday

17/35 International Women's Day 2016

#OneDayIWill video marks International Woman's Day on 8 March

18/35 St David's Day 2016

Google marks St David's Day

Google

19/35 Leap Year 2016

Google celebrates Leap Day on 28 February 2

Google

20/35 Lantern Festival 2016

Google celebrates the last day of the Chinese New Year celebrations with a doodle of the Lantern Festival

Google

21/35 Stethoscope Inventor, René Laennec

Google celebrate's René Laennec's 235th birthday

22/35 Valentine's Day 2016

Google celebrates Valentine's Day with a romantic Doodle

23/35 Dmitri Mendeleev

Google celebrate Dmitri Mendeleev's 182nd birthday

24/35 "The televisor" demonstartion

Google Doodle celebrates 90 years since the first demonstration of television or "the televisor" to the public

25/35 Professor Scoville

Google marks Professor Scoville's 151st birthday

26/35 Sophie Taeuber-Arp

Google marks Sophie Taeuber-Arp's 127th birthday

27/35 Charles Perrault

Google celebrates author Charles Perrault's 388th birthday

28/35 Mountain of Butterflies discovery

Google celebrates the 41st anniversary of the discovery of the Mountain of Butterflies

29/35 Winter Solstice 2015

Google celebrate the Winter Solstice

30/35 St Andrew's Day 2015

Google marks St Andrew's Day with doodle featuring Scotland's flag and Loch Ness monster

31/35 41st anniversary of the discovery of 'Lucy'

Google marks the 41st anniversary of the discovery of 'Lucy', the name given to a collection of fossilised bones that once made up the skeleton of a hominid from the Australopithecus afarensis species, who lived in Ethiopia 3.2 million years ago

32/35 George Boole

Google marks George Boole's 200th birthday

33/35 Halloween 2015

Google celebrates Halloween using an interactive doodle game "Global Candy Cup"

34/35 Prague Astronomical Clock

Google celebrates the 605th anniversary of the Prague Astronomical Clock, one of the oldest functioning timepieces in the world

35/35 Autumnal Equinox 2015

Google marks the autumnal equinox on 23 September
Broken Heart Syndrome 
Also called stress-induced cardiomyopathy, it is caused by an emotionally stressful event, such as a break-up, and causes sudden intense chest pain. 
Jo Stas writes for How It Works Magazine. Follow the magazine on Twitter: @HowItWorksmag