Who remembers when the only way of getting your family from A to B was scrunched into the back of an Austin A35? Nobody? Oh.
Anyway, for those who do, you will also remember that getting anywhere near B without breaking down was something of an achievement in itself. Things started to improve when estate cars eventually trickled down to the man in street, after the landed classes had been hogging them for decades.
Then we got MPVs – Multi Purpose Vehicles –  which are themselves now gradually being supplanted by SUVs – Sports Utility Vehicles.
It's all terribly complicated but the good news is that your choices in family transport have never been better.
To avoid the dreaded scourge of new car depreciation, we've made an alternative used suggestion for each car.
Family car
New – Audi A3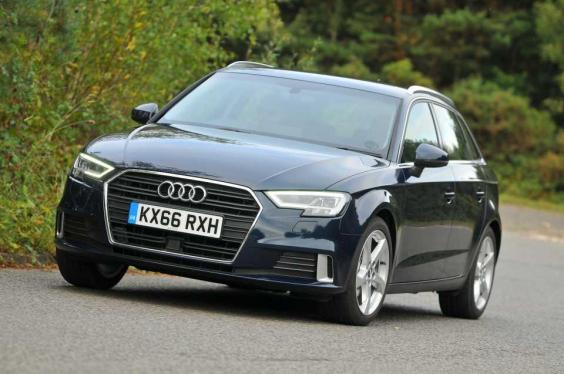 Premium. In motoring terms, that word is becoming synonymous with Audi. Get into an A3 and you'll discover why. Beyond the superb quality at a not-especially-premium price, it delivers strong and efficient performance from a good range of engines. The turbo 1.4-litre petrol five-door Sportback is the one we'd point you towards. Don't bother with the optional sports suspension.
Used – Volkswagen Golf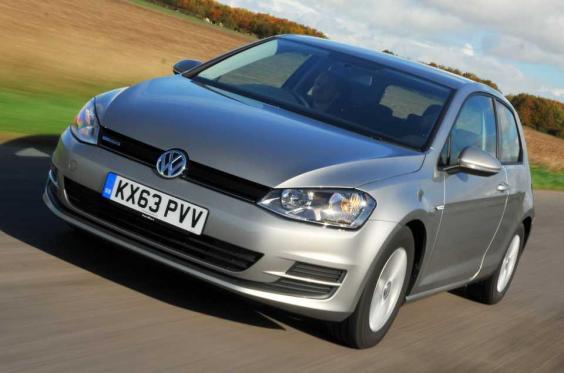 You'll always pay through the nose for a used Golf, but that's because they're so nicely put together and people like the reverse-snobby feel. That's not a bad thing as it keeps values high when you come to sell. For quite a few, the Golf's blend of decent driving dynamics, solid controls, robust materials, comfort and space is at least one definition of a perfect car.
One we found: 2014 Golf 1.4 TSI SE, 17,500 miles, £12,450
Estate car
New – Skoda Superb Estate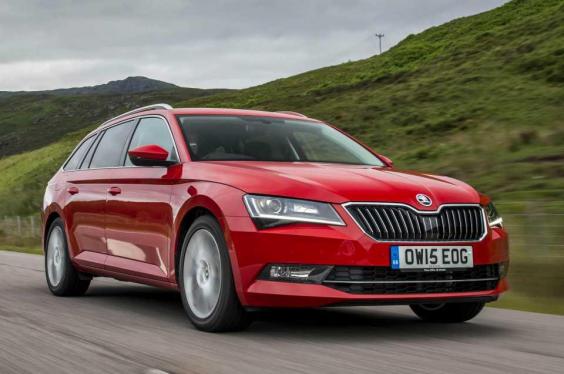 If you need to carry five people and all their gear with some degree of certainty that nobody is going to complain about the space they've been allocated, the Skoda Superb Estate is for you. It is absolutely massive on the inside but it doesn't feel unwieldy to drive, and even though some of the engines might seem ridiculously small, they're more than up to the task. Affordability, practicality, luxurious comfort and a certain graceful style – the Superb has it all.
Used – Skoda Octavia Estate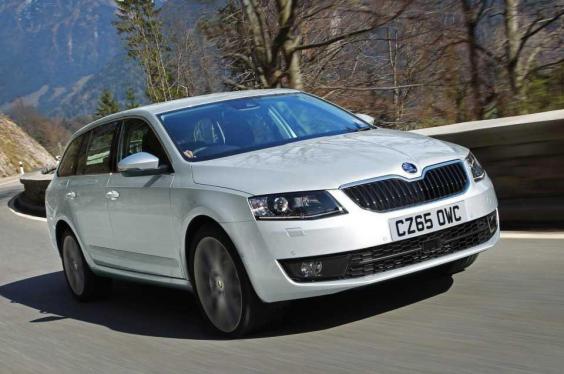 Whoever is designing the cabins at Skoda is doing a fine job. The Octavia Estate is another unfathomably spacious model that will cost you less than the equivalent Golf. In fact, price-wise they pan out around the same as a Ford Focus, but the boot is class-leadingly large and the drive is convincingly solid. The only thing that might put off those of a delicate disposition is the slightly firm ride.
One we found: 2014 2.0 TDI SE, 22,000 miles, full service history, £12,250
Small SUV
New – Seat Ateca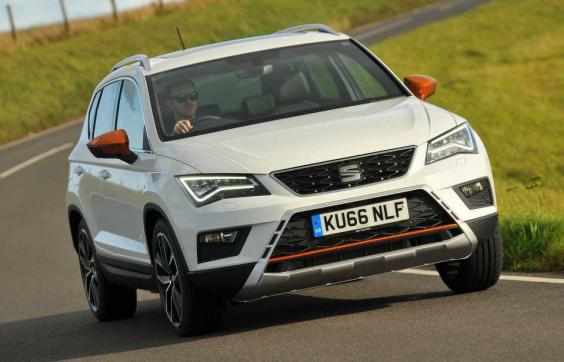 What do you want in an SUV? Driving fun, a well built and roomy cabin, plenty of kit, lots of options including cutting-edge safety tech, a petrol engine, and something that's not so big it frightens the horses? May we present the quietly impressive and highly affordable Ateca, a brilliant SUV debut from Seat.
Used – Skoda Yeti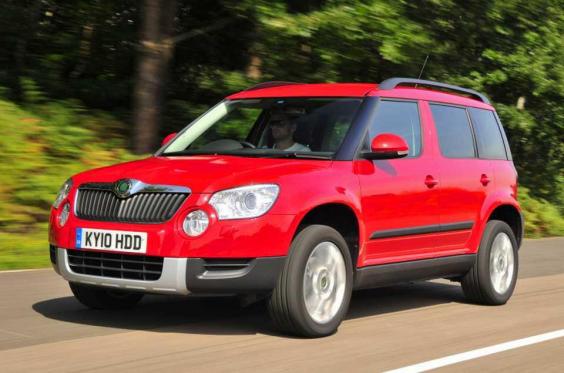 The Yeti's blend of clever interior and top value kept it up or near the top of most experts' lists of best small SUVs for years. It's looking its age as a new car but there's nothing abominable about its package of room and cunning seat-folding options that can turn it into a miniature van in seconds. Like the Octavia, its ride isn't super-soft, but the upside is surprisingly nifty handling on bendy roads.
One we found: 2013 1.2 TSI SE, 20,500 miles, £10,236
Large SUV
New – Skoda Kodiaq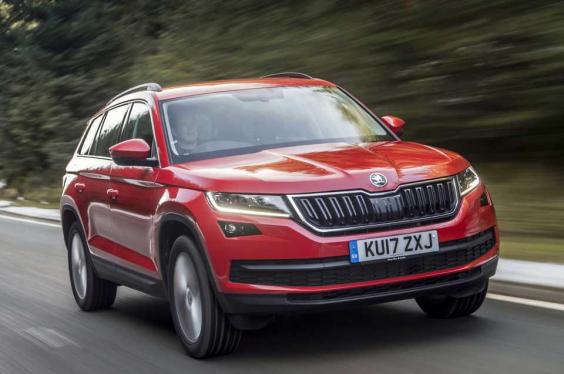 Not another Skoda, surely? Well, yes: when a car is as good as the Kodiaq you ignore it at your peril. Fantastically practical and with a full seven-seat capability, SUVs around, the most attractive (to us) Kodiaq model throws in four-wheel drive, an energetic 148bhp diesel engine, dual-zone climate control, automatic emergency braking and an 8.0in infotainment screen with smartphone mirroring – all for under £30,000.
Used – BMW X3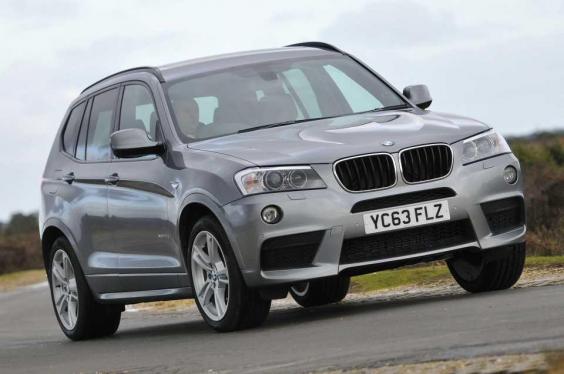 Once you've avoided the washboard-riding M Sport version, the X3 is your oyster. A fine driving car with beefy performance from any engine, BMW's boxed-up 3 Series has already found thousands of buyers. Four adults, or two plus three kids, will get comfort and peace on a long journey, and the driver will get pleasing fuel economy more or less everywhere.
One we found: 2014 xDrive20d SE, 30,000 miles, £17,456
MPV
New – Volkswagen Touran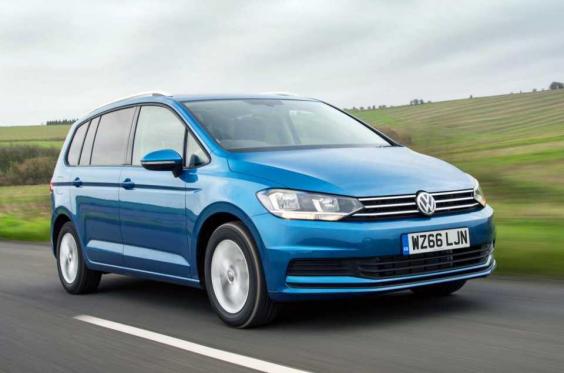 Yes, Volkswagen still makes the Touran, and that's a great thing because they've honed it into something approaching MPV perfection. It drives nicely, running costs are reasonable and the price is right. Unlike some MPVs that force third row occupants into the foetal position, the Touran's back row treats them like fully-grown humans. Plus you can easily drop them into the boot floor. The seats, we mean.
Used – Citroën Grand C4 Picasso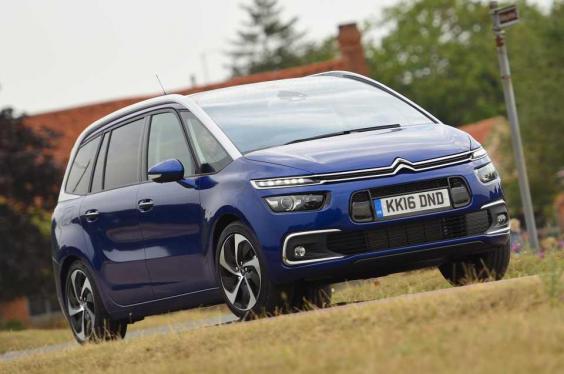 Comfort is not always in generous supply in MPVs, but the seven-seat Grand C4 Picasso is an exception. Soft suspension won't please the racing drivers among you, but that plus a soothing cabin ambience and loads of fun toys to play with adds up to a super family car. Used Picassos are dirt cheap too.  
One we found: 2014 1.6 e-HDi 115 VTR+, 33,000 miles, full service history, £10,554
Tony Middlehurst is a writer for AutoCar
Reuse content