Aston Martin DB9 GT
Price: £140,000
Engine: V12, 5935cc petrol
Power: 540bhp at 6750rpm
Torque: 457lb ft at 5500rpm
Kerb weight: 1785kg
Gearbox: 6-spd automatic
0-60mph: 4.5sec
Top speed: 183mph
Economy: 19.8mpg (combined)
CO2/tax band: 333g/km, 37%
When a car's design is more than a decade old, you'd forgive it for starting to look dated. It doesn't just happen to the Maxis and Allegros of this world, either – think about how modern the BMW Z3 and Land Rover Freelander looked when they first came out, then ask yourself when you last even noticed one…
A few truly great designs, however, still look futuristic however old they get. It helps if you can start off looking like a schoolboy's ultimate dream, of course – think Lamborghini Countach, obviously. But there are gentlemen's cars that pull off that trick, too – and the Aston Martin DB9 stands out among them.
Today, the DB9 is 12 years old. And soon, it will be gone. But it still looks as beautiful as the day it born – and with the newly launched GT version, which will see it out, you could argue that this V12 continent-crusher is a greater treat for the eye than ever.
Subtle differences are all it takes at this rarefied level of the car market, but the GT has gained a black splitter up front to mark it out from previous DB9s. The untrained eye won't notice, but the cognoscenti will instantly recognise this as being the final version of Aston's defining grand tourer.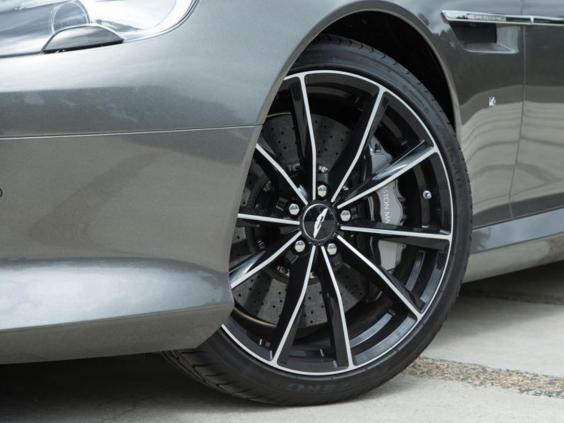 The final version. And the best?
Well, the fabulous 5.9-litre V12 engine now thumps out 540bhp, which is 30 up on before. This comes with all the sound and glory you'd expect, making the cabin a very special place to be.
Which it was already, of course. It's not as spacious as the very many more modern rivals it now has, but it's not so much constructed as crafted and the new sat-nav screen and touch-sensitive buttons keep it bang up to date. You won't want for the last word in trim options, either – Aston will see to that.
Grand tourers are all about delivering pace and fluid handling with tip-top comfort, and being a tip-top grand tourer you know what you're going to get. Finely honed spring and shock settings mean the DB9 GT rides under perfect control, its body weight is handled with great agility in corners and, no small thing, its steering has been much improved since the first version came out in 2003.
That's the thing with the DB9. It's been getting better and better throughout its life. And yes, this final version is the best of the lot.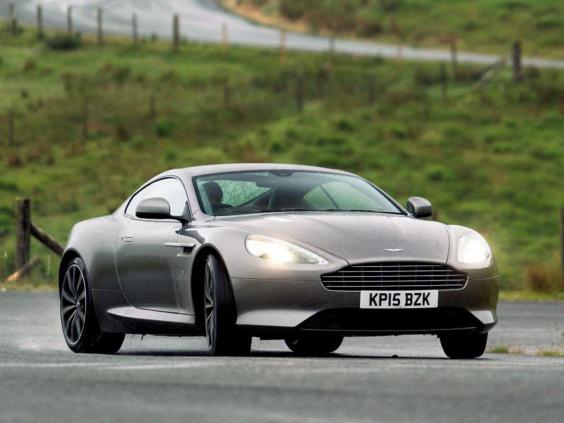 But it does also show up the improvements Aston wasn't able to make. That lack of cabin space could start getting on your nerves over a long journey (which is what GTs are all about, after all), with cramped footwells and a dashboard that feels rather in-your-face. The rear seats are little more than a token effort, too, even for kids.
All this will be addressed in the DB9's successor, the DB11. More than that, the V12 engine will gain twin turbos to give it yet more power – and a much-needed cut in CO2 emissions.
The engine will be mated to an eight-speed gearbox, too. That the DB9 is still using a six-speeder is one way in which it certainly does look its age.
So, yes, the GT is the best DB9. But the DB11 shows every sign of being a better, more modern car.
It will, however, herald a new look. Which might be another reason for waiting, of course. But will that look still be as spectacular come 2027? If anyone can pull it off, it's Aston.
Reuse content