Five-star cars are the best motors on the market right now. They are models that have gone through the rigours of a full road test review and emerged with virtually a fault-free clean sheet report. They're cars produced by makers at the top of their game.
You might think that you need to spend a fortune to enjoy one – but you don't. Here, we're highlighting all the cars sold new for less than £20,000 which have been awarded the highly-prized five-star rating. With everything from city cars to SUVs, the choice is enormous. And with any of them, you can't go wrong.
Renault Zoe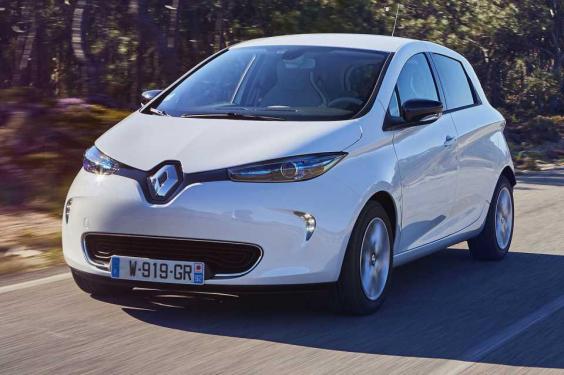 Price from: £18,995 (after the Government's £4500 electric vehicle grant) 
Our choice: Dynamique Nav
A five-star electric car for less than £20,000? Yes indeed! The Renault Zoe is the 2017 What Car? Electric Car of the Year, for very good reason. It has a long range, it's quiet and straightforward, and it's very well equipped. An electric supermini that'll convince you to make the switch.
Mazda MX-5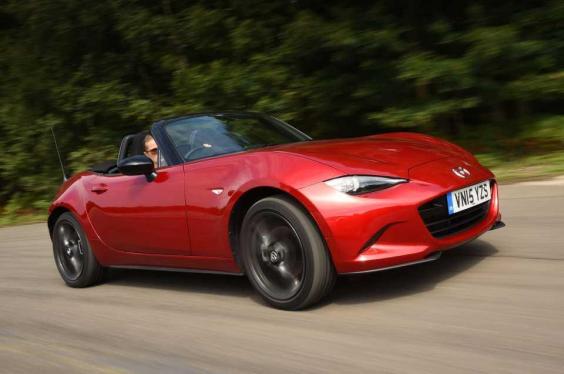 Price from: £18,795 
Our choice: 2.0 SE-L Nav
You can also get a fun-to-drive five-star roadster for less than £20,000. The Mazda MX-5 is a great-looking delight to drive, a sports car that also has a quality interior and good refinement at speed. You even get decent fuel economy. It's a conspicuous bargain: its closest sports car rival is £8000 more…
Hyundai i10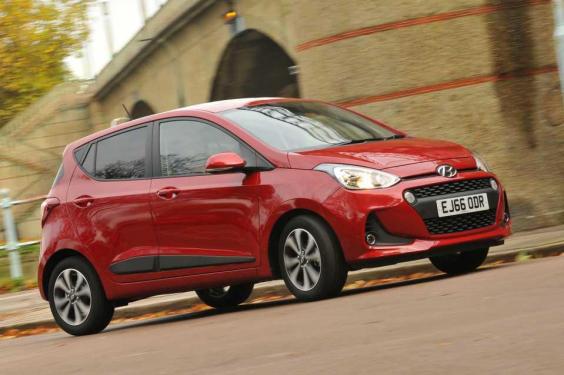 Price from: £8995 
Our choice: 1.2 Premium SE 5dr
The Hyundai i10 is a city car steal. In its natural environment, it's superb, and makes up for an interior that isn't quite as classy as a Volkswagen Up with plentiful equipment such as air con and heated steering wheel. Our choice Premium SE even gets a well-stocked 7.0in touchscreen infotainment system.
Skoda Fabia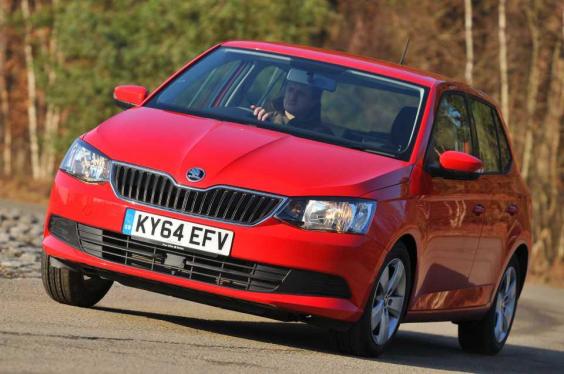 Price from: £11,295 
Our choice: 1.2 TSI 90 SE 5dr
The 2015 What Car? Car of the Year, the Fabia supermini is one of the most well-rounded cars on sale today. It's fine to drive, very practical inside and, if you pick SE trim, has a strong equipment list including air con, rear parking sensors and autonomous emergency braking. It's cheap to run as well.  
Skoda Octavia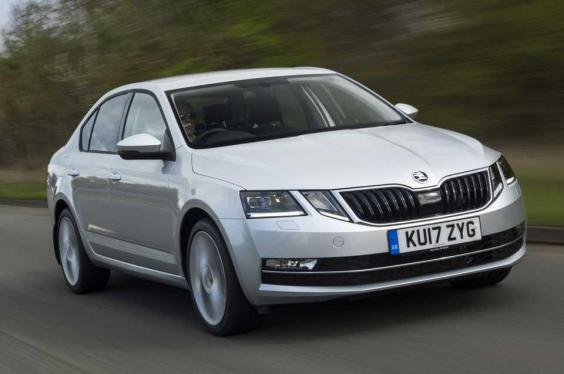 Price from: £17,195 
Our choice: 1.4 TSI SE 5dr
Another Skoda, the bigger Octavia family car is another star that's hard to fault. It's big inside, well-equipped and has a punchy range of Volkswagen-grade engines. OK, the interior isn't as posh as some others, but the sheer amount of space on offer – and an enormous boot – should easily compensate.
Ford Fiesta S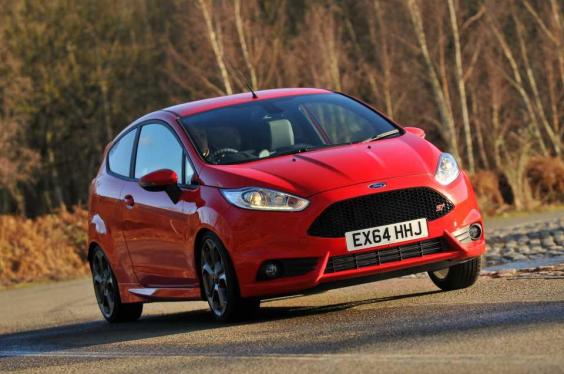 Price from: £18,215 
Our choice: ST-2
One of the finest hot hatches on sale is the trusty Ford Fiesta ST. It's being replaced this year, but it's still brilliant – indeed, its impending successor may make it easier to get deals on this one. We can't recommend it highly enough, as it's a fantastic all-rounder that simply further enhances the fine Fiesta's core appeal with thrilling performance.
Seat Ateca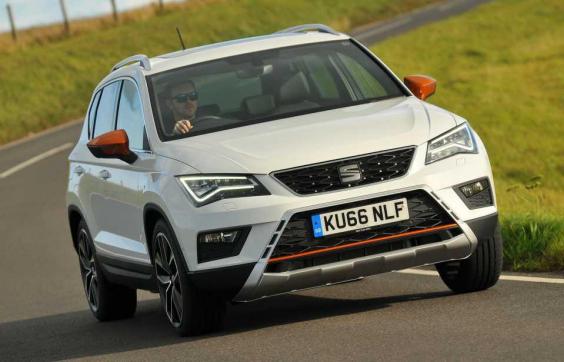 Price from: £18,150 
Our choice: 1.4 TSI 150 SE
Seat's first SUV is one of the best models around. It's so good, it has bettered the Nissan Qashqai to become the What Car? Small SUV of the Year. Handling is excellent, it's roomy and well equipped inside and the fact it's also one of the cheapest small SUVs on the market underlines the five-star appeal of this fine new Seat.
Audi A3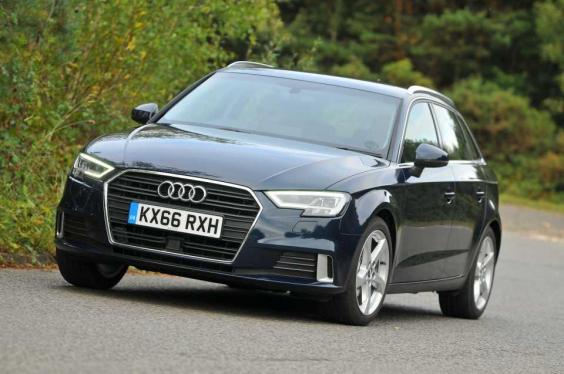 Price from: £19,965 
Our choice: 1.4 TFSI SE 3dr
The 2013 What Car? Car of the Year remains the best family car you can buy in 2017. It's not hard to see why: the interior is beautifully finished and packed with technology, and it's sophisticated and able on the road. Don't worry about premium prices either: it's barely more expensive than the Volkswagen Golf it's derived from. 
Skoda Superb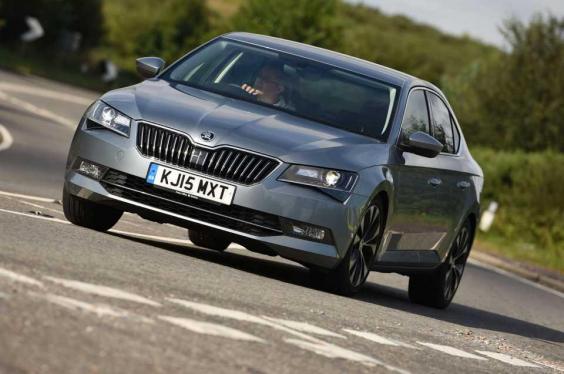 Price from: £19,945 
Our choice: 1.4 TFSI 150 SE
The large Skoda Superb just squeezes in under the £20k mark, but even the base 1.4 TSI S model is worth a look. It's a great engine, and S models still come with DAB and Bluetooth. Upgrade to SE if you can, for climate control and an 8.0in infotainment system, but any Superb is enormous, comfortable and Audi-like to drive.
Rob Adams is a writer for WhatCar.
Reuse content