When WO Bentley first went into the automobile industry a century ago, he said he merely wanted to build "a fast car, a good car, the best in its class". He wasn't interested in creating the fastest models, merely indestructible, proudly over-engineered ones that could make effortless progress.
He certainly achieved that, as was proven by his ability to drive a Bentley from coast to coast through pre-autoroute France in a single day without needing the lights. The marque's unprecedented successes at Le Mans in the late 1920s and early 1930s cemented its reputation for versatility and endurance.
To celebrate the arrival of the Brit brand's first-ever diesel, the Bentayga, we decided to take it on a drive that would exemplify the Bentley tradition of sheer usability while allowing its occupants to thoroughly enjoy the experience.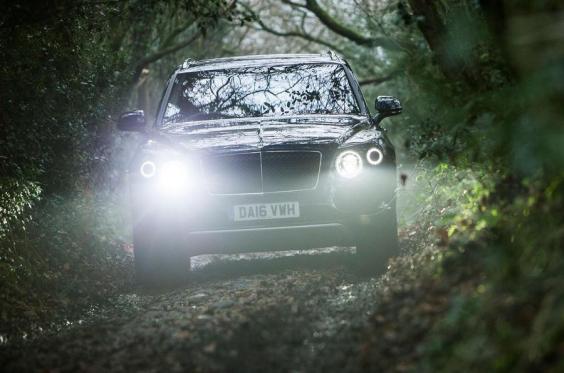 The car's Audi-developed 4.0-litre diesel has been a long time coming, and not everyone is happy about it. Yet as a marque, Bentley has always been more about maximum torque and the revs required to access it, rather than about power or the high-rev histrionics modern petrol engines must exhibit to provide it. A diesel would seem the perfect fit, and this powerplant manages 663lb ft of torque from a lowly 1000rpm – the same muscle at far fewer revs than the flagship 6.0-litre V12 petrol Bentayga can achieve.
Thrust, refinement and range are its chief advantages, and they all help the prestige SUV go better off road. So we gave it a try, on the sort of terrain this highly capable yet incredibly refined model is unlikely ever to encounter in the real world.
Driving up rivers and wading axle deep through muddy forest tracks in the Bentley proved magnificently incongruous. Yet the surreal feeling soon segued into pride and astonishment that this most regal of machines was going places and doing things that would challenge even the finest conventional SUVs.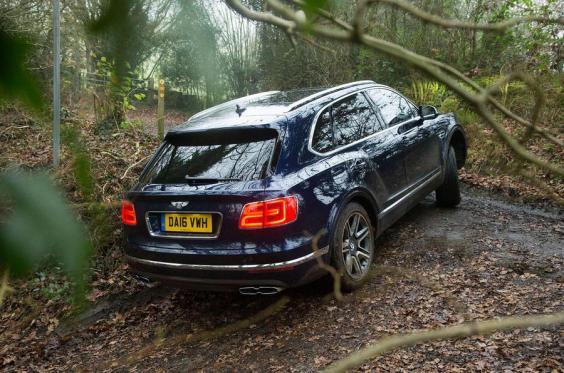 The diesel's sheer torque and naturally aspirated-style throttle response allowed stunningly incremental progress over rocks and ravines. This precision was aided by an electric compressor working with sequential turbocharging; never had slow driving been easier.
On-road, all that torque availability over such a wide band makes the full spread of eight gears somewhat pointless. Select Manual to simply let the engine shoulder the burden; in, say, fourth, the Bentayga will sprint from a crawl to bonkers speeds in one sweeping, majestic motion. It's highly satisfying, and Bentley to the core – which is one in the eye for those naysayers who feel the brand has committed sacrilege by introducing a diesel SUV. 
The Bentayga's styling – and name – may not hold universal appeal, but its configuration and power source are beyond question. This is an effortless, beautifully built, comfortable, versatile and fabulously refined machine – and the marque's first-ever model with a 500-mile plus range to boot. If that doesn't fulfil WO Bentley's pledge of building  "a fast car, a good car, the best in its class", then nothing does.
Sarah Bradley is a writer for AutoCar.