When is a Land Rover Defender a Land Rover Defender? And why is a Discovery a Land Rover and not a Range Rover? For answers we met up with Bill Morris, who was chief engineer at Land Rover when the Defender name was introduced. He really ought to know.
There has been a relatively recent move to backdate the name Defender with some saying it should be used for any Land Rover with coil springs, while others use it almost generically for even an early Series I. So when should you call it a Defender and when should it be, say, a Series III?
The One Ten, with permanent four-wheel drive, a 3.5-litre V8 under the bonnet and coil springs, became the heavily revised Land Rover staple in 1983. The sibling Ninety joined it the following year. So far, so good. But problems were brewing with the decision to launch the Range Rover in the USA, which in turn made some problems for the One Ten and Ninety.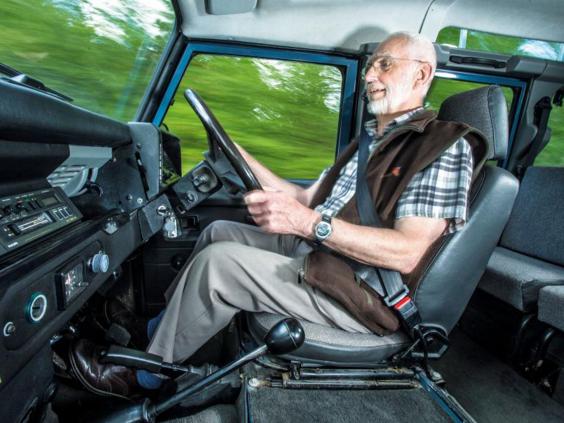 "It was driven by the confusion that ensued when Land Rover and Range Rover products were sold together," Bill Morris explains. "Land Rover Ltd was hived off from the main Rover concern in 1978, and it caused immediate uncertainty among customers. Was a Range Rover a Land Rover? And if it was, what was the Land Rover brand for?"
With the launch in the USA of the Discovery three years after that, things got more confusing. Why did the smart new Discovery have a different company behind it, Land Rover, compared to the Range Rover which was launched by a company called Range Rover of North America? And where did the Ninety and One Ten fit into all that?
The Defender name is attributed to Alan Edis, who was product planning director. It made sense. The two Land Rovers were used by the military for defence, and the two were stalwart defenders of the core Land Rover 4x4 heritage. The Defender name was adopted in 1990, and that name looks to continue.
In the near future there will be three brands from Solihull: Range Rover, Discovery and Defender. The names will be in 3D on the bonnet, clear for everyone to see. A system and name that was born out of confusion looks likely to remain a core part of the Land Rover brand well into the future.
Reuse content