I suppose the fundamental fact is that the Subaru BRZ doesn't go as well as it looks. In fact it has about the same acceleration and top speed as a Mercedes-Benz diesel B-Class hatch. The more puzzling thing is why that doesn't seem to matter that much. I shall elaborate.
First the "go" part of the equation. It's an unusual design, the engine, in that it is a horizontally opposed four cylinder design, or "boxer", because the pistons are sort of punching at each other rather than going up and down in a line in the conventional fashion. It's a Subaru signature (as well as featuring famously in the original VW Beetle and various Porsches over the years), and it emits an unusual rumbly sort of growl.
One advantage is that the flatter design allows a lower fitting for the power plant, and thus bestows a lower centre of gravity on the car.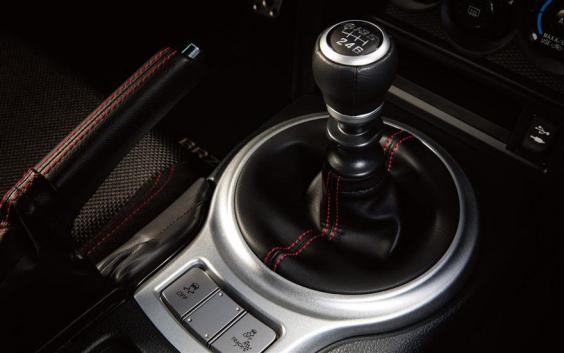 Coupled, as here, with a front-engine/rear-drive layout, it makes for an excellent starting point for the wieldiness and balance of the chassis (45 per cent/55 per cent ration of weight front to rear, which is not bad). So it sounds quite good, and it feels fun and planted low down on the road.
Less satisfactory, at least for some, will be fact that it needs revving quite freely to get the best out of it. For those used to, say, a turbo-diesel changed sports saloon it'll take some getting used to.
Then again, this is supposed to be an enthusiast's car, and, starting at about £25,000 does represent good value as such, the obvious comparison being with the nearest competitors from Porsche.
The spec
Subaru BRZ SE LUX
Price: £26,050
Engine capacity: 2 litre petrol; 6-speed gearbox
Power output (PS @ rpm): 200@7,000
Top speed (mph): 140
0-62 mph (seconds): 7.6
Fuel economy (mpg): 36.2
CO2 emissions (g/km): 180
The BRZ is light, small, and not especially powerful, but you feel much more that you are in a proper sports car, even a slightly old fashioned one. Being such a small car (by current inflated standards) helps, as you always have the illusion of going faster than you are in a smaller vehicle.
The cabin lacks some of the classiness you find in the competition, even to the extent of looking a little old-fashioned. So no rear camera or sensors to help with reversing for example, or a built-in sat nav.
On the other hand it has a button for "track" and you can turn off the stability control if you've got the nerve (I haven't and I didn't). Its styling is as well balanced as its engineering, nothing too outlandish, but just right in a slightly retro sort of way. I don't like to say it, but it does look a good deal more expensive than it is.
I hope then, that that helps solve the riddle of the BRZ. There are some lesser puzzles I'll clear up for you too. The curious name – BRZ – stands for Boxer engine (which we've covered), rear drive (see above) and "zenith", the latter being slightly disputable.
For it cannot be the "zenith", strictly speaking, when there is a badge engineered version of it also available, in this case from its industrial affiliate Toyota, the GT86.
The Toyota has the better warranty (five years/100,000 miles vs three years/60,000 miles), but the Subaru the superior aftercare package. Otherwise the two cars are more or less identical. With their rallying heritage and the legend that is the Impreza WRX, I think the Subaru badge suits this little coupe better. It could just as well have a Porsche emblem on the grille, though, but then it would probably be £8,000 dearer. Such is life at the zenith of the contemporary sports coupe.  
Reuse content