When it comes to classic cars, a loyal fan's commitment can go a long way. So far, in fact, that at its most extreme it can lead to a resurrection of an entire marque.
Enter the Atalanta, which was first manufactured in 1936. With its advanced construction including a fully independent, coil-sprung suspension, pre-selector transmission, hydraulic brakes and three-valve, twin-spark cylinder head, it was well built and good to drive. The 1.5-litre four-cylinder aluminium engine made a strong 78bhp. The car was later upgraded with a 4.3-litre V12 version was introduced, but only a total of 22 examples were built before Atalanta Motors stopped production.
Nearly eight decades later, Atalanta enthusiast Martyn Corfield has resurrected the marque. He plans to build up to 12 examples a year, with further models possibly to follow if interest is strong enough. So, what are the chances of that happening? We've driven the recreation to find out – first impressions are that it's great.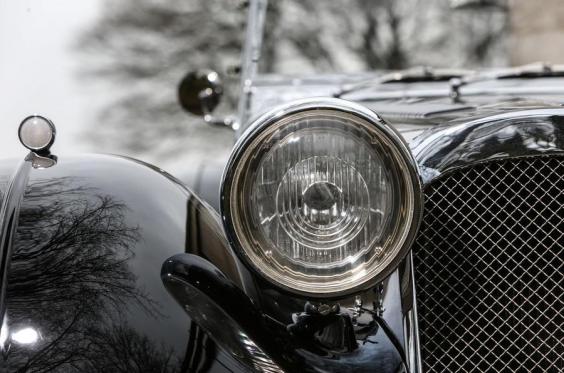 The Atalanta shares its external dimensions with the original car, and it has a similar aluminium body over ash wood frame construction, too. A lowed floor – now made from expanded polypropylene – helps accommodate today's bigger seats and drivers.
Both the suspension and drivetrain share similarities with those of the original. Parallel front arms and a rear swing arm keep handling in check, while the engine is still a four-pot. Now, however, it's a Ford 2.5-litre, complete with Atalanta's own sump and linked to a Ford T9 five-ratio manual gearbox. Power and torque are 204bhp and 204lb ft respectively.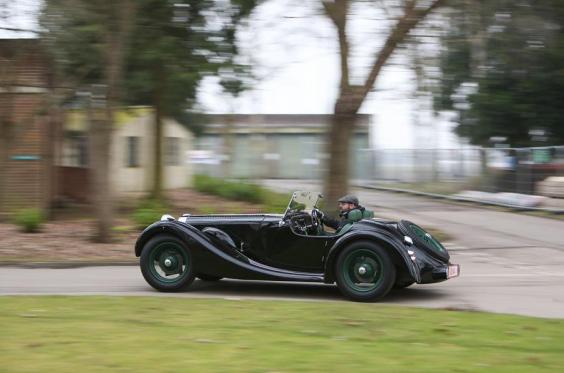 The beautifully finished cabin is wonderful, with only subtle concessions to modernity. Aluminium crafted switchgear is complemented by smart, if slightly new-looking dials; a more traditional-looking set is available as well. 
On the road, there's plenty of torque accompanied by a period-sounding exhaust tone. The engine disguises its modern roots well, enhancing the vintage vibe and propelling this big car along the tarmac with relative zest. While the body leans somewhat in corners, the ride control is decent and the steering well weighed. The steering and stability suffer a little on fast, uneven surfaces, which adds a little frisson to the driving thrills even while Corfield is working on ironing things out.
Something that looks this good, and drives like a classic without any of the reliability drawbacks inherent to an 80-year-old car, has got to be good –and the Atalanta jolly well is. It definitely brings £150,000-worth of joy to the owner in both its aesthetics and its driving experience. Some reconstructions are ropey pastiches with few redeeming features. This is not one of them.
Price £149,950
Engine 4cyl in-line, 2488cc, petrol
Power 204bhp
Torque 204lb ft
Gearbox 5spd manual
Kerbweight 750kg
0-62mph 7.0sec
Top speed 125mph
Economy N/A
CO2/tax band N/A
Sarah Bradley is a writer for AutoCar.
Reuse content