Car buyers are increasingly considering moving away from diesel. In anticipation of this, Land Rover has thus broadened the engine choice in its Range Rover line-up, offering a 3.0-litre supercharged V6 as an alternative to the 3.0-litre turbodiesel. 
Prices immediately appeal – it's £4300 cheaper than diesel – and 335bhp sounds pretty tasty as well. So, how does it fare when installed in a mid-spec HSE Dynamic Range Rover Sport?  
If you're pootling around, it's really rather delightful. It's quiet and smooth, and the eight-speed automatic gearbox is as intuitive as ever. The surprise comes when you stamp the throttle and get it to kick down – because when provoked, this is a properly fast machine. Yes, you have to rev the V6 hard to get the most from it, but it's still pleasingly incongruous when you do.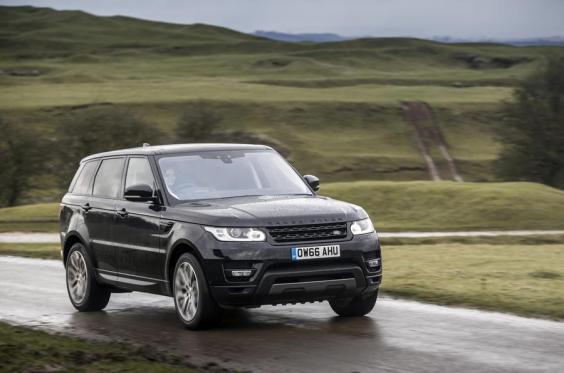 Trouble is, revving the V6 hard doesn't come so naturally to the Range Rover. It seems better suited to the torquier power delivery of the turbodiesel, or the fulsome potency of the V8 alternatives. The engine note doesn't thrill quite like it does when this engine is installed in a Jaguar F-Type, either. Instead, it's flat, a bit harsh, and not very gentrified. 
It still rides and handles well, though, combining both with some skill despite its size and weight. The improved InControl Touch Pro infotainment system that's introduced for the 2017 model year is a big improvement as well, with logical menus and crisp graphics through the 10in screen.
The infotainment system even has a commute mode: this learns your regular routes and will advise you of any traffic hold-ups even if you don't have the sat nav set. Clever stuff.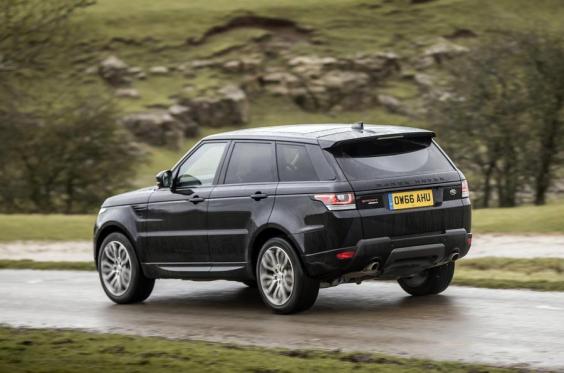 The Range Rover Sport is still a great car, with an enormous breadth of ability and a regal, upstanding feel behind the wheel that you can't help but like. Trouble is, this supercharged V6 version is not the prime Range Rover Sport on offer. 
It's cheaper than the diesel, sure, but even Land Rover doesn't expect that to alter the sales mix. The diesel is a more satisfying engine to use too, with this petrol V6 simply feeling too strained when revved – which you must do to get the most from it. Add in the economy penalty and it becomes even harder to recommend. 
The Range Rover Sport is a marvel, but other models are more marvellous than this. Stick with diesel: the extra up-front cost is worth it. 
Range Rover Sport 3.0L V6 Supercharged HSE Dynamic
Price £64,400
Engine V6, 2995cc, supercharged, petrol
Power 335bhp at 6500rpm
Torque 332lb ft at 3500-5000rpm
Gearbox 8-spd automatic
Kerbweight 2147kg
Top speed 130mph
0-60mph 6.9sec
Economy 26.9mpg (combined)
CO2/tax band 243g/km, 37%
Rob Adams is a writer for AutoCar.