The Sport Turismo concept was first unveiled at the Paris motor show back in 2012, and at the Geneva motor show in 2017 we're going to see a production model of the concept. It looks remarkably similar to the original idea.
By now we're becoming used to the second-generation Panamera, in all its guises, but this takes things a bit further. Perhaps the ultra-refined and fast four-seater doesn't offer quite enough space for families who want to cross continents at speed. Perhaps such people might be tempted to look at a more normal estate car. To save them from themselves, Porsche has created this Sport Turismo.
The wheelbase remains unchanged, as does length and width, but the height has risen by 5cm. You can see the main changes starting in profile aft of the B-pillars, with a roof that sweeps backwards with less of the tapering of the current Panamera. The rear doors are larger with more glass, while the D-pillars are notably more upright.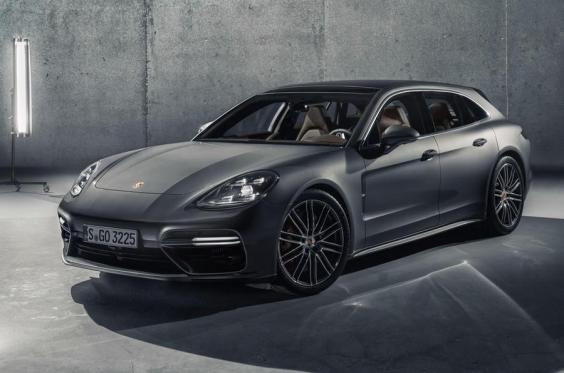 The effect inside is to liberate more boot space, now up to 520 litres. The larger boot is accessed by a wider opening door, so, along with less of a load lip, it will be easier to load and unload the matching Louis Vuitton luggage cases.
The redesign has also led to the introduction of a third rear seat. The standard individual pair of rear seats continue, but between them is a central rear seat. It's hard to imagine anyone wanting to sit on it for long journeys, mind, but it does offer a bit more flexibility to the package, along with a bit more headroom.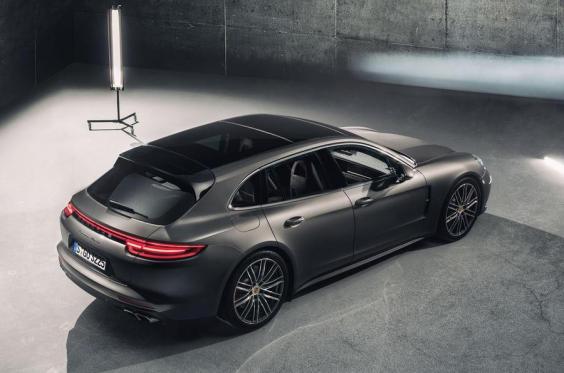 The four or five occupants will be sitting in a big, heavy estate that can be propelled by a variety of engines in a variety of trims with five different model variants. The most powerful will be the Panamera Turbo Sport Turismo, with a 4.0-litre twin-turbo V8 making mincemeat of any weight concerns with 542bhp.
Prices for the UK have yet to be revealed, but in its native Germany the Panamera Turbo Sport Turismo, the leader of the pack, will cost 158,604 Euros when it starts hitting the dealers this October.
Graham Scott is a writer for AutoCar.