The Aventador S is all about proving that Lamborghini's super sports car is as much about substance as it is style. It's a 'proper' Lambo for those who think the Huracan is simply an Audi R8 in Italian designer clothes.
Boasting an all-carbon chassis and 690bhp naturally aspirated 6.5-litre V12, the original Aventador LP700-4 was hardly for wusses. However, for rebels who consider it a little 'dumbed down' – who prefer their drive to be a little more hairy chested – the S flagship promises rather more in the way of white-knuckle thrills.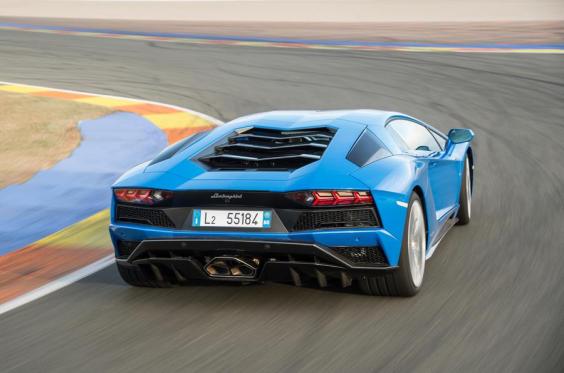 With its dynamic tweaks and boosted power, 2015's limited-edition, Porsche 918 Spyder-baiting SV was something of a stop-gap. It paved the way for today's Aventador S, which uses some of the same tricks such as variable-ratio EPAS Dynamic Steering, and adds four-wheel steering plus thoroughly reworked suspension, aero and control systems. Oh, and power is now 730bhp, while kerbweight remains at 1,575kg. There's even a new Ego configurable driving mode over and above the familiar Strada, Sport and Corsa settings.
Impressive stuff.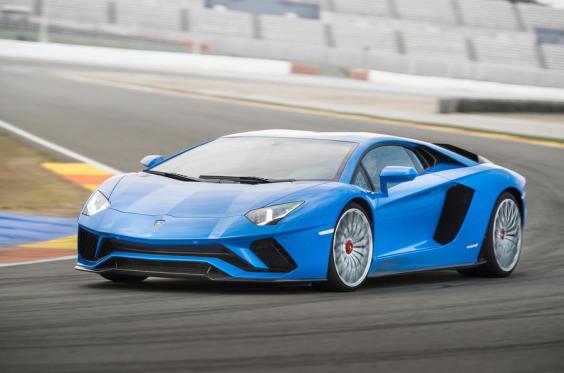 Do the Lamborghini's boosted grip and agility give extra dynamic sparkle? The spec sheets hint that is so, as the ferocious performance figures remain the same as the LP700-4's, with a 219mph top speed and 2.9-second 0-62mph time. The official 16.7mpg remains fiercely unapologetic in these eco-aware times.
What's really changed is how the newcomer tackles corners. The opposite-direction four-wheel steering, among other upgrades, has brought huge tuning potential, effectively shortening the wheelbase for greater agility in low-speed corners while going the other way for high-speed stability. The variable steering gives better front-end bite plus relaxed cruising and good manners around town. On-track, there's 130% more downforce at 150mph from a new front bumper and splitter.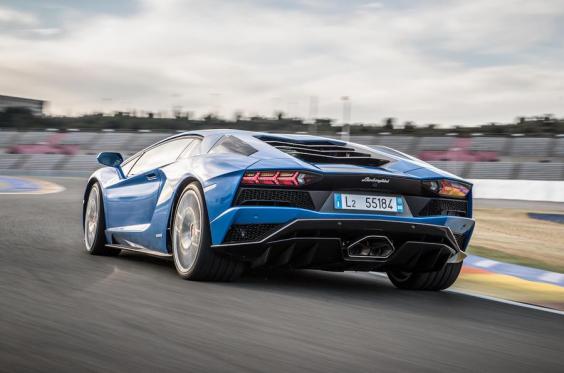 Our Italian test drive – on-circuit and on the road – was hampered by extreme rain and snow, but we got more than a hint of the Aventador S's new-found agility.
Its ISR single-clutch automated manual – chosen over a faster, smoother dual-clutch transmission for reasons of weight and packaging – swaps through its seven cogs in a fearsome manner in the faster drive modes. In Strada it's more hesitant; in Sport, things are much more exciting. With up to 90% of torque going to the rear, you can dial out mid-corner understeer on the throttle. The Lambo rotates with great predictability considering the variances in steering lock, effective wheelbase and rear-wheel steering. The stability control is lenient enough to demand assertive corrections on wet surfaces, too.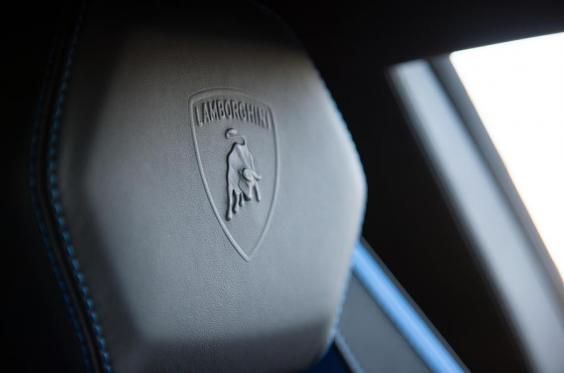 Slippery conditions aren't best suited to Corsa, which throws in brutal gearshifts and a more neutral torque split that sends up to 80% to the rear. Ego lets you mix and match your preferred steering, powertrain and suspension settings. 
Ultimately, such a high degree of adjustment brings the Aventador S on a long way from the LP700-4, which had more limited options in the way it tackled corners. The big Lambo now proffers more fingertip precision than steering-wheel death grip – its balance and feedback finally do justice to its stunning V12 powertrain, exotic looks and sheer force of character. It's sophisticated and rewarding without diluting its traditional brash, unapologetic driving excitement; a true supercar in the finest traditions of the brand.
Lamborghini Aventador S
Price £225,955+VAT
Engine V12, 6498cc, petrol
Power 730bhp at 8400rpm
Torque 509lb ft at 5000rpm
Gearbox Seven-spd automated manual
Kerbweight 1575kg
0-62mph 2.9sec
Top speed 219mph
Economy 16.7mpg
CO2/tax band 394g/km, 37%
Rivals Ferrari F12, Noble M600
Sarah Bradley is a writer for AutoCar.
Reuse content