Volvo has come a long way from the days when the Swedish company was seen as sensible and safe. Now their image is just a bit more Abba than Ikea. So, here we are, looking at one the most handsome luxury saloons on the market, and it's a Volvo, the latest S90.
The cabin is also a style-fest, with a huge touchscreen dominating the dashboard, with echoes of Tesla. Sadly, the theory and looks are sound but the execution leaves something to be desired. It's hard to swipe or pinch accurately on the move so you might well resort to the voice activation – but that works about as often as an adult telling a teenager to do something. 
However, there is no doubting the quality and style of the latest cabin. Even in Momentum trim there is a great deal of luxury – we're assuming this isn't based on the Momentum movement otherwise the cabin would be bare apart from hard chairs. As it is, it has some of the most comfortable seating that offers a superb level of support.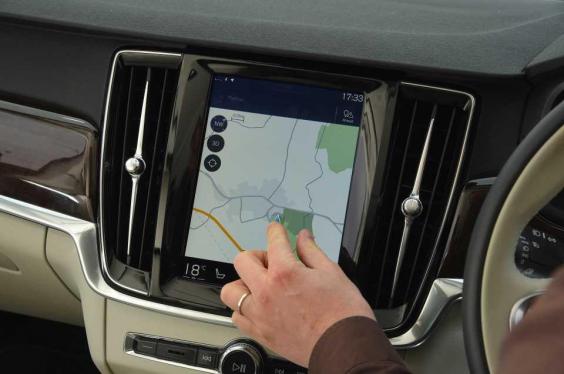 Comfort is definitely the watchword when it comes to the journey too. The handling is soft but fairly well controlled, so there is a good balance between handling and ride. For executives covering the miles, this is all solidly good news so far. 
Volvo has gone out on a bit of a limb and said it will only make four-cylinder engines. Which means the 2.0-litre diesel in our S90 can't quite match the silky delivery of a six-pot but even so Volvo engines seem to be getting smoother and smoother. There's a sense that Volvo is constantly refining its products and getting those refinements into production without making a big song and a dance about it. – we thought the suspension seemed better than earlier versions too. 
According to Volvo, our S90 should be able to achieve 64.2mpg but we can't see how. We're averaging about 40mpg and, while the engine may not be fully run in, we can't see a 50% efficiency saving coming along.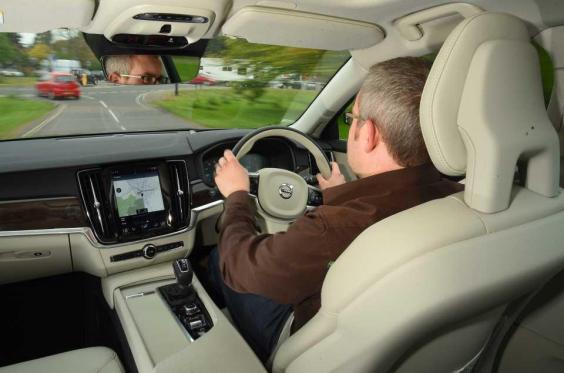 In theory the S90 can be had for £33,865, but our test car had some boxes ticked and comes in at £40,585, thereby attracting more tax. However, there are certainly a lot of options on offer so you'll need to keep your eye on the rapidly rising total. 
As it is, the S90 D4 Momentum has quite a bit of standard kit, including leather, sat nav, Bluetooth, powered boot lid, rear sensors, keyless start and even adaptive cruise control with autopilot. You can see below how we managed to add another £7000 or so of extra costs. 
However, let's see how the miles work out and whether the S90 develops into a real challenger to the German executive cars that dominate the market.
Volvo S90 D4 Momentum
Price £33,865
Price as tested £40,585
Official economy 64.2mpg
Test economy 39.2mpg
Options fitted Head-up display (£750), 18in alloy wheels (£700), metallic paint (£700), electric driver's seat with memory (£600), IntelliSafe Surround Pack (£600), Keyless Drive (£575), Volvo On Call with app (£550), Winter Pack (£525), electric passenger seat (£400), rear parking camera (£400), TFT driver's information display (£400), smartphone integration (£300), Dark Flame Birch inlays (£220)
Graham Scott is a writer for WhatCar.
Reuse content