Renault reckons that its latest Scenic redefines the MPV market – again. It definitely stands out in a crowd, but the boom in SUV sales has come with a corresponding slump in MPV popularity, so any MPV hoping to capture interest in 2017 really needs to be pretty special.  
We're running a 2017 Scenic for six months to see if it delivers. John, the car's custodian, is both a photographer and a family man, so he needs something that will work as a commuter and a weekend do-it-all as well as carry all his work clobber up and down the country.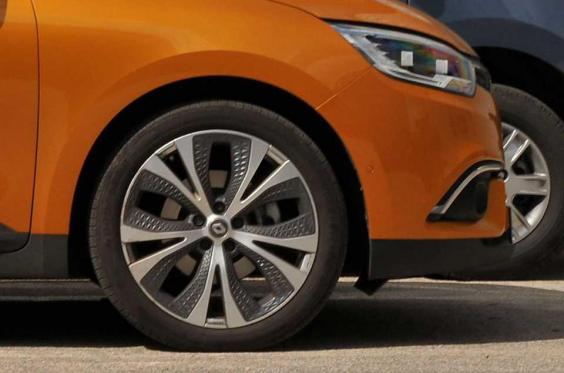 Renault has replaced the pure function of earlier models with a new, more design-y approach in the new Scenic, one featuring a high waistline, snazzy lighting and more than a whiff of SUV. The risk of this sort of revamp of course is that you might end up throwing the baby out with the bathwater.
The compromises added to the mix by this 'concept car' look are starting to show up in everyday life with the Renault. The most obvious drawback is the high floor, which puts rear occupants into an awkward knees-high position. Factor in a heavily sloping rear roofline and taller passengers won't last long in the back without passing an adverse comment.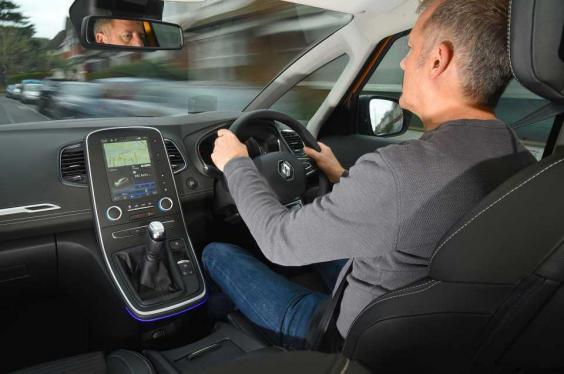 Those sloping surfaces are part of Renault's search for lower wind resistance and, as a consequence of that, extra efficiency. The trouble is that heavy rain at speed generates a weird vortex effect on the side windows which effectively blanks out vision from the door mirrors just when you need it most. This is not something that's exclusive to the Scenic, but the effect is very marked here.
On a more positive note, Renault's bold design does bring some advantages. That raised floor presents the Scenic driver with a higher driving position than is normally the case with an MPV. It's more SUV-like. Not everyone will approve of the uncool upright driving position, but our snapper loves the excellent urban visibility it provides. 
The 1.5 dCi diesel engine is a familiar thing, having been used in the previous-generation Scenic. Renault has kept this gutsy Nissan-developed unit because it's perfectly capable of hoisting the Scenic up to motorway speeds. It's only found a bit wanting when time is tight, or when the car is loaded up: that's when you feel that a little extra performance would be handy. Still, the six-speed manual gearbox is sweet and the clutch is light.
The jury's out on the colour, but the overall style of the Scenic is a plus point with John's family and the kids love the full-length fixed panoramic roof.
Renault Scenic 1.5 dCi 110 Dynamique S Nav
Price £25,455
Price as tested £28,080
Miles 7111
Official economy 72.4mpg
Test economy 50.8mpg
Options fitted: Metallic paint (£545), LED headlights (£500), Parking Pack Premium (£500), Safety Pack Premium (£500), Bose Pack (£500), spare wheel (£90)
Tony Middlehurst is a writer for AutoCar.
Reuse content