BMW has decided that Audi and Merc have had it their own way for too long in the premium super-hatch segment. Its answer? The new M2 Coupe.
This is aimed at a younger audience that traditionally buy M cars. A younger audience who can spend £44,070, but a younger audience.
As if to prove the point, the vehicle's launch control programme will offer a fun-filled Smoky Burnout function.
Away from the police station car park, BMW says the M2 will be at home on the track as much as the road. With 370bhp and 343lb ft of torque from its turbocharged 3.0-litre six-pot, it certainly shouldn't get left behind.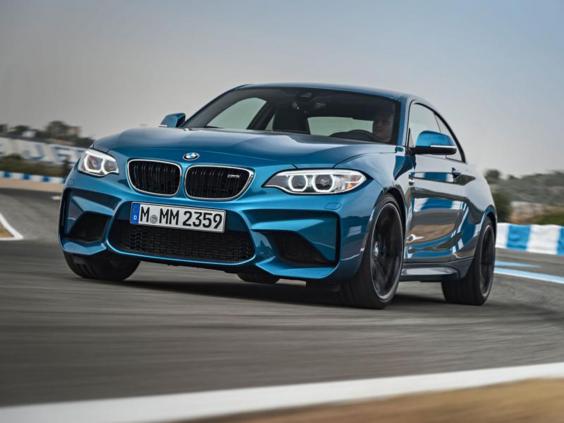 It'll be available in six-speed manual or seven-speed DCT dual-clutch form; 0-62 times are 4.5 and 4.3 seconds respectively.
Either way, a wider track and limited-slip rear diff help ensure that smoky burnouts don't come with a side order of splashy wipeouts.
So too does a chassis package tuned for a blend of agility and manners that make the M2 as usable as an everyday car as it is a trackday weapon. Wherever it goes, however, it's got the styling to ensure that neither you nor anyone else forgets what you got for your money.
Talking of which, the £44,070 base price climbs to £46,575 with the DCT box. BMW expects the M2 to go on sale here in April, and says that when it does so it'll be in Coupe form only.
Reuse content