Britain risks missing out on the benefits of a £900bn global "smart car" revolution because the Government is asleep at the wheel, a major parliamentary report will warn this week.
The lack of a strategic plan to exploit new technologies including those behind new driverless cars, "black box" engine technology and intelligent motorways, means the UK may miss out on chances to improve road safety, reduce pollution and create new jobs.
The six-month investigation by MPs will be seized upon by technology firms and road safety campaigners, who hope to make road safety, rising road deaths and under-investment in local roads an election issue.
The "Motoring of the Future" report, which will be published by the Transport Select Committee on Friday, is expected to call for greater use of telematic technology, which involves data from car performance such as fuel economy, speed and movement information being transmitted digitally to manufacturers and insurers. Formula One racing teams and luxury car makers already use such systems to monitor their vehicles.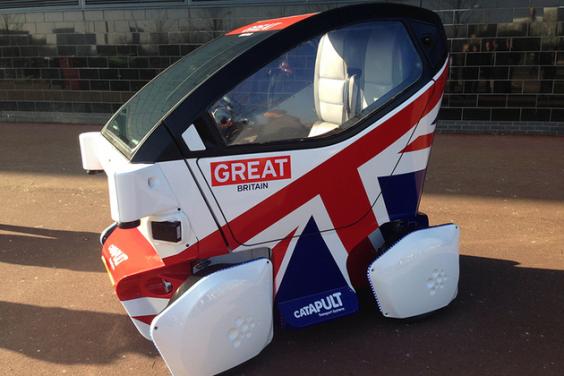 Some high-end models of cars use up to 20 SIM cards to transmit data and insurance companies are already offering "black boxes" to monitor young drivers and reward safe driving with cheaper premiums. However, MPs will warn that few drivers are aware this data is transmitted and retained by car makers, while also warning that the insurance industry is slow to make this treasure-trove of information available to road safety experts and campaigners.
Kenny Leitch, global telematics director at insurance firm RSA, which is insuring a driverless car trial in Greenwich in London, said that technology was having a "profound impact" and that it was "important the Government puts in place the right regulatory framework" to ensure the benefits make their way to road users.
Some MPs are concerned about the privacy implications of vast amounts of data being retained by insurance companies and car manufacturers.
More broadly, the report is expected to say there is no central Government policy to make the most of new technologies – including radar-guided cruise control, automatic emergency braking and stability systems – to reduce emissions and cut the number of deaths on Britain's roads.
The report, which is set to be published a month after The Independent on Sunday revealed a dramatic rise in road deaths linked to cuts in traffic-police numbers, will also recommend that the Government consider modifying the driving test and MOT to take into account emerging technologies.
The report is also expected to call on the Government to "make up its mind" over future fuel usage, amid suggestions that its decarbonisation targets for fossil fuels are optimistic.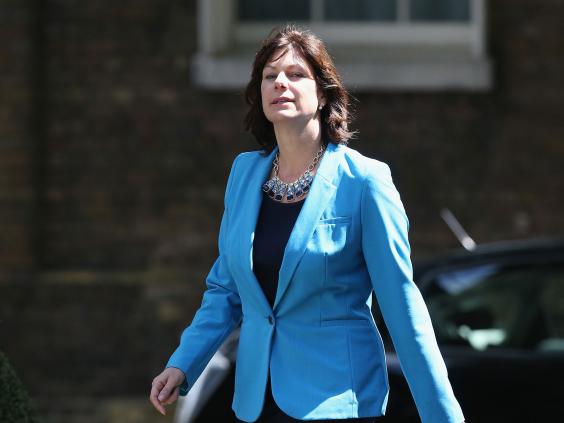 MPs are expected to urge the Department for Transport to take steps to "back a winner" between hydrogen fuel cells, electric cars and hybrid technologies.
The report is expected to focus on the Government's failure to establish a clear policy on emerging technologies. It will say that a reliance on the private sector to innovate could lead to the creation of environmental and safety blindspots, where opportunity to cut emissions and reduce accidents could be missed.
The committee's chair, Labour's Louise Ellman MP, said: "One issue that has been raised repeatedly during this inquiry by different participants is that they all feel there is no overriding strategy from the Government. They feel that they are working in specific areas but there is no overriding strategy from the top."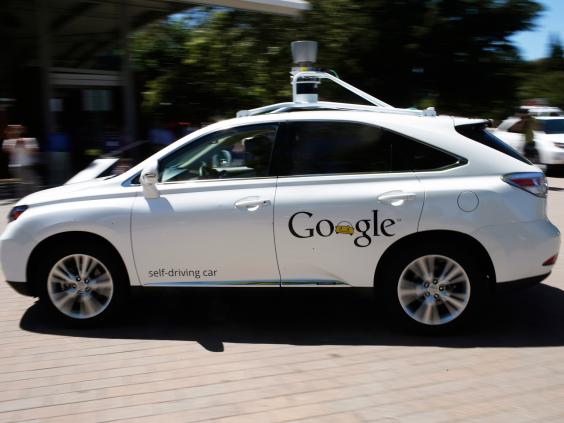 This is being seen as particularly important after Transport Minister Claire Perry acknowledged to the committee that the Government had "no overarching strategy" for the future of motoring and was "technology-neutral".
David Davies, executive director of the Parliamentary Advisory Council for Transport Safety, Pacts, which gave evidence to the inquiry, said: "Motoring technology is moving incredibly fast and we don't want to constrain industry, but the Government needs to spell out what it wants to achieve and it needs to act to make sure the environment and safety benefits are delivered, either through regulation of manufacturers or better subsidies to consumers. Currently it is just leaving it to the market.
"This Government's road safety plan has always been limited in scope," he added. "It has primarily been based on education and enforcement with far less attention given to new technologies, highways engineering and news systems. Now that plan has run out at a time when cuts in police numbers mean the enforcement side of the equation is far less effective."
Meanwhile industry and road safety experts said the Government was acting like a "back seat driver" and would fail to use new technology to improve safety or reduce emissions if it didn't act.
Reuse content