How does 287bhp from a Golf GTI sound? Pretty enticing. The new Clubsport will have a turbocharged 2.0-litre engine that has a temporary overboost function. Hit that, and the standard 261bhp can go up to 287bhp for short bursts at full bore. That should be good for a 0-62mph time of 6.0sec.
Power will go to the front wheels via a six-speed dual-clutch auto DSG box with an electronically controlled diff although, if you want to manually stir the gears, a six-speeder manual is an option.
The Clubsport is being built to celebrate the 40th anniversary next year of the launch of the very first Golf GTI. This most powerful Golf GTI that's ever gone into production also gains upgraded suspension to handle the power, and of course there are plenty of visual clues for passers-by to gawp at.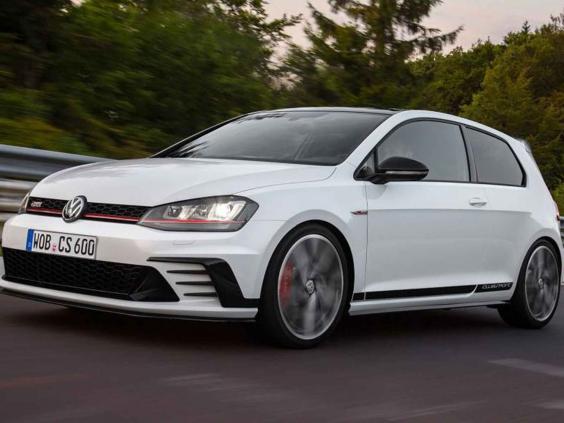 The bodywork is considerably more aggressive. There's a splitter at the front amid the new ducts for cooling engine and brakes, and high-gloss black blades. At the rear there's a new spoiler and bumper with diffuser, and the twin pipes are chromed. There are other subtle changes to the coachwork as well as new 18in alloys (19in is an option).
This package should be able to average 42.1mpg VW claims, and the asking price should be around £27,500, with deliveries starting in early 2016.
Reuse content