Peugeot are puzzled about why their mid-market contender (in the jargon of the industry the "C" sector) is the best seller in France, but limps home in seventh place in Britain, way behind the likes of the Ford Focus, Vauxhall Astra and VW Golf. 
The answer, they've decided, is perceptions about quality. People in this country think (rightly or wrongly) that French cars generally are unreliable and have electrics and electronics that will let them down.
Maybe in France they think the same thing but are too chauvinistic to care; maybe also Peugeot's reliance on sales of diesel models has let them down during the recent backlash.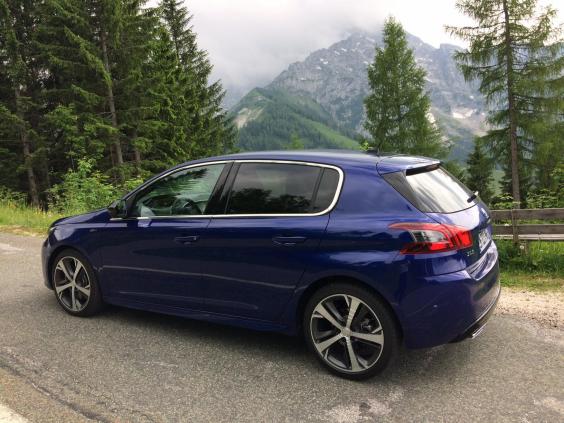 Whatever. Peugeot have decided that they want to be regarded as a quality marque among the "generalists", so not proper premium like Mercedes-Benz or BMW, but ahead of, say, Hyundai and Fiat, and on a par with perhaps Volvo or Toyota. Quite an ambition, though in reality only going back to their market position in the 1970s.
Enter, then, the facelifted Peugeot 308. A few years after its launch, and just like its arch-rival the Golf, it has had a revamp as it enters the middle years of its career. This is much needed. For a start the old 308 didn't have any of the "driver assistance" aids that are now being demanded by tech-savvy buyers, such as blind spot warning detection or adaptive cruise control – significant steps along the line to driverless technology.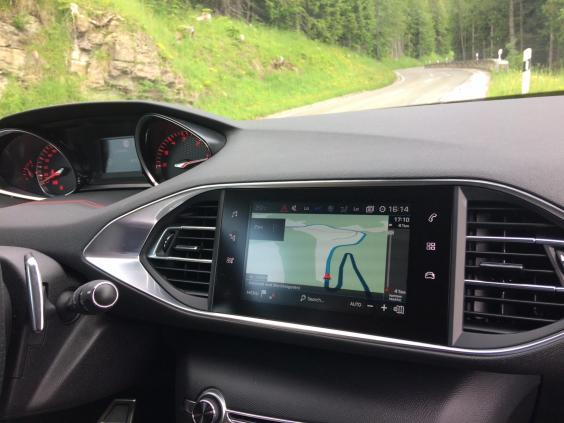 There's also a new bigger (9.7inch) touch screen, which matters a lot to the car's showroom appeal. On the outside are other cosmetic touches; some smart new alloy wheel designs, which genuinely lift the appearance; a slightly fussier grille design, plus new bumpers and headlamps.
Stacking it up against Peugeot's ambitions to be seen as a higher quality badge, it works well, though not as convincingly as their new 3008 (Car of the Year) and 5008 SUVs, both of which have something of that feeling of substance that Peugeots used to be renowned for (and which made them so popular in Africa). 
The spec
Peugeot 308 (2017 model range, details for entry level)
Price: £18,570
Engine capacity: 1.2 litre petrol, 5-sp manual
Power output (bhp): 110
Top speed (mph):  117
0-62 mph (seconds): 11.6
Fuel economy (mpg): 70.6
CO2 emissions (g/km): 111
That's the more cosmetic stuff. Mechanically the range is virtually the same as it was, but with two substantial exceptions. First there's a new 1.5 litre diesel engine that promises better fuel economy and refinement, and the signs are that it does indeed deliver on that. Crucially they aim to make the unit's real world emissions much closer to the "test" ones that have now become so notorious – you recall the VW diesel scandal arose because the engineers designed their cars simply to meet the artificial test conditions, irrespective of what they'd actually do out on real roads. Now the authorities will take diesels out into the real world and have a guideline about how far the real-world performance diverges from the test figures. The new 1.5 unit is expected to do well. 
Available in the hatch and the Station Wagon with an automatic or manual six speed gearbox this new unit will eventually replace the existing 1.6 one across the Peugeot range. The only odd thing about the car is that the engine is so refined that, when you press the "Sport" button to gain a little more of a sporty feel the rorty engine note isn't coming from the exhaust but via the speakers, like a soundtrack (and also the same soundtrack used for petrol and del versions). It's quite convincing, but it makes you wonder a bit.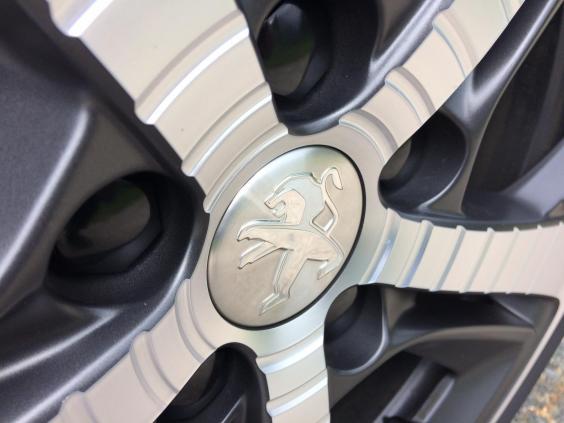 The other innovation is a new eight-speed automatic gearbox, sourced from a specialist supplier in Japan. This has the advantage of being able to deliver very low emission at high cruising speeds, because the engine is working at very low revs, but the speeds you'd have to be approaching would need to be very high and steady indeed; I'm afraid for me the eight ratio remained a holy grail.
Coupled for now with the bigger and more powerful 2-litre diesel it was a willing and above all smooth unit (it is a proper traditional torque converter). It too added to the 308's aura of calm. But you can't have the newest engine and their newest gearbox together, at least not yet. By the way, so new is the new engine and gearbox that the technical data is not yet available.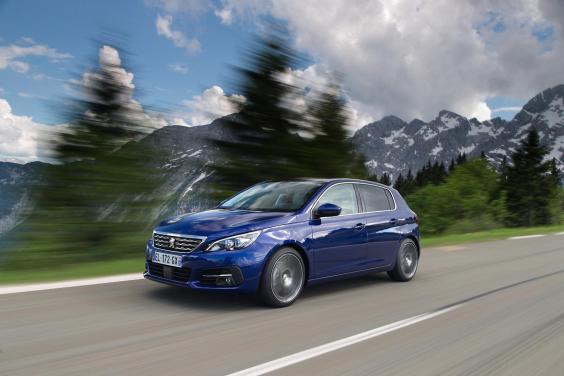 So I'd be happy to agree that the revised 308 deserves to do rather better than it does. Golf buyers ought to take a look, rather than default to a VW, as so many do. I suspect, however, that the next generation 308 model, out in a couple of years, will represent a more substantial step forward in quality – with other aspects of the vehicle catching up with the established reputation of Peugeot's award-winning and trouble-free engines.
You may also be hearted that Peugeot have knocked £1,000 off the price of the entry-level 308, and about £650 off the price of the more expensive models, though some of that may be merely catching up with dealer-discounting.
What they really need, though, is a mainstream quality electric car. I believe it in the e horizon. I look forward to seeing it. 
Reuse content