For it seemed like ever, if you had a small SUV big test it was always won by the Nissan Qashqai. Now, it's not even in the running against three hot contenders. The Seat Ateca was responsible for the Qashqai's demise, but now it's up against Peugeot's new 3008, a sort of MPV that's now become an SUV. However, what are we to make of the Toyota C-HR? Is it a suitable competitor against these two? Let's find out. 
Time was when you'd never have vehicles this size with 1.2- or 1.4-litre engines, but the new breed of small turbocharged petrol engines are quite a revelation. It must be said though that in the Toyota it does need to be worked hard to get anything out of it. It's all a bit leisurely but, at least, the Toyota keeps things very quiet as it goes about producing a rather lethargic performance.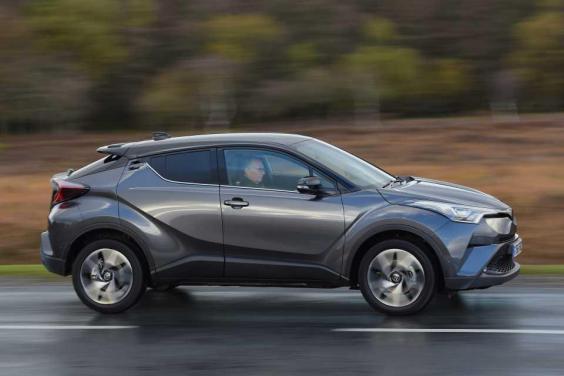 The Ateca, with the biggest engine, is the most powerful and the quickest which is a surprise to nobody, yet it can back that up with some excellent handling and steering. It handles very nimbly indeed for a small SUV but the surprise was that the Toyota C-HR actually beat it through the bends and had even more traction. 
The Peugeot is absolutely fine but in this company it did slide towards the rear, particularly when speeds rose and the front dipped down or dipped up in response to braking and acceleration. The payoff is that the 3008 has the better ride compared to the Seat, with a comfort that the more stiffly sprung Ateca can't match. But it was the Toyota that got the balance between these two just spot on. The suspension is unobtrusive, quiet and very well controlled.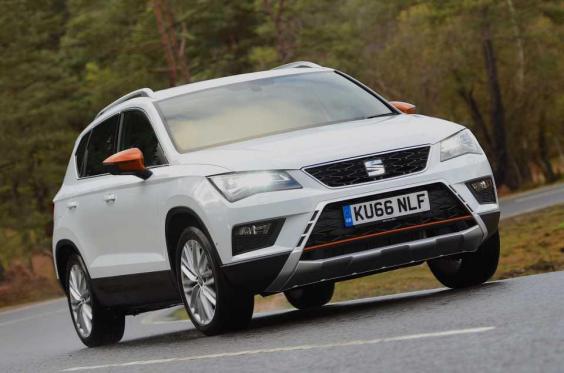 All three are reasonably spacious inside but it's no surprise to find that the C-HR has the least rear headroom thanks to those dramatic lines. If you don't like feeling cramped in with small windows then the Toyota is not for you in the rear. However, the Toyota has a stylish, interesting cabin compared to the more practical and grey Seat Ateca's. Of the three, the 3008 had the best compromise between style and practicality in the cabin. 
Despite the similarity in list prices with these three, a bit of haggling will make the Peugeot about £2000 cheaper. However, if you're buying one with your own money, after three years you'd be most glad that you'd bought the Seat Ateca, partly thanks to low depreciation.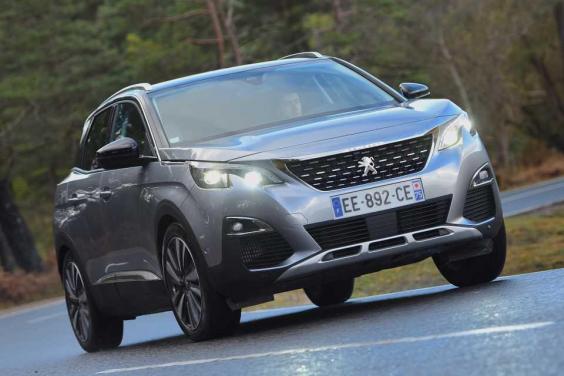 It's nice to see automatic emergency city braking fitted as standard across all three vehicles, but the Seat is the only one that doesn't then add as standard lane departure and blind spot warning or road sign recognition. Otherwise, all three come decently equipped, with rear sensors and camera, climate control, auto headlights and wipers, and more. 
This turned out to be a very interesting test as the manufacturers had taken such different routes to the same end goal, of producing a top quality small SUV. The stand-out visually was of course the Toyota, but you pay for that with a small boot and really rather claustrophobic rear space. It's a fine balance on the road between handling and ride, and it should be very reliable.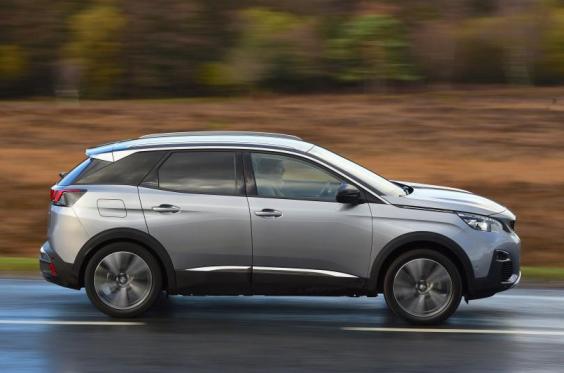 The Peugeot beats it by dint of a spacious, stylish and practical cabin, with some classy trinkets thrown in for free. This is one of the better cars Peugeot has made of late but, while you might enjoy finding it the cheapest to buy, it's going to be the one that depreciates the most by a margin, and that really counts against it. 
Which gives us the Seat Ateca. Seat's first SUV is a pretty consistent winner these days, like the Qashqai was it replaced. The ride is perhaps a bit firm and jiggly on UK roads, but otherwise it's top marks everywhere, from the gutsy engine to the fine handling to the very spacious cabin, which in the trim level we tested here, throws in a great deal of kit. If you're looking for a really good small SUV then look no further. 
Specifications: Peugeot 3008 1.2 Puretech 130 Allure
Engine size 1.2-litre turbo petrol
List price £23,595
Target price £21,307
Power 128bhp @ 5500rpm
Torque 170Ib ft @1750rpm
0-60mph 10.5sec
Top speed 117mph
Gov't fuel economy 55.4mpg
True MPG 43.5mpg
CO2 emissions 117g/km
Specifications: Seat Ateca 1.4 EcoTSI 150 Xcellence
Engine size 1.4-litre turbo petrol
List price £23,905
Target price £23,307
Power 148bhp @ 5000rpm
Torque 184Ib ft @ 1500rpm
0-60mph 9.3sec
Top speed 125mph
Gov't fuel economy 52.3mpg
True MPG 42.8mpg
CO2 emissions 123g/km
Specifications: Toyota C-HR 1.2 Turbo Excel
Engine size 1.2-litre turbo petrol
List price £23,995
Target price £23,995
Power 114bhp @ 5200rpm
Torque 136Ib ft@1500rpm
0-60mph 11.9sec
Top speed 118mph
Gov't fuel economy 47.1mpg
True MPG 43.3mpg
CO2 emissions 136g/km
Graham Scott is a writer for WhatCar.
Reuse content