Our countdown of the ten best sub-£10k cars that can achieve at least 40mpg in real-world driving as determined by What Car's? True MPG tests. 
10. MG3 1.5 – official 48.7mpg: True MPG 40.2mpg
Not as odd a choice as you may think. Well priced, fine-handling and achieving over 40mpg, the small MG3 offers plenty of space and equipment inside. Residuals aren't great, though. 
9. Vauxhall Corsa 1.2i 70 3dr – official 52.3mpg: True MPG 40.6mpg
Good equipment levels – even if the base model doesn't get air-con – decent interior space and low running costs mark out the little Vauxhall Corsa. 
8. Kia Picanto 1.25  – official 60.1mpg: True MPG 41.8mpg
Over 40mpg and improved performance make the 1.25-litre-engined Picanto a better all-rounder than the cheaper 1.0. Why such a large gap between official and True MPG figures though, Kia?
7. Hyundai i10 1.0 – official 60.1mpg: True MPG 45.6mpg 
The great-value Hyundai i10 was crowned What Car?'s City Car of the Year 2015, thanks to good handling, a deceptively large cabin and a refined feel. There's another big gap between quoted and actual economy, though…
6. Skoda Citigo 1.0 60 Greentech 5dr – official 68.1mpg: True MPG 49.1mpg 
While it may not boast the same badge cachet as its VW Up! cousin, the Skoda Citigo is great around town and well kitted out. Its CO2 emissions of 95g/km help towards cheap running costs as well. 
5. Suzuki Swift 1.2 5dr – official 56.5mpg: True MPG 51.7mpg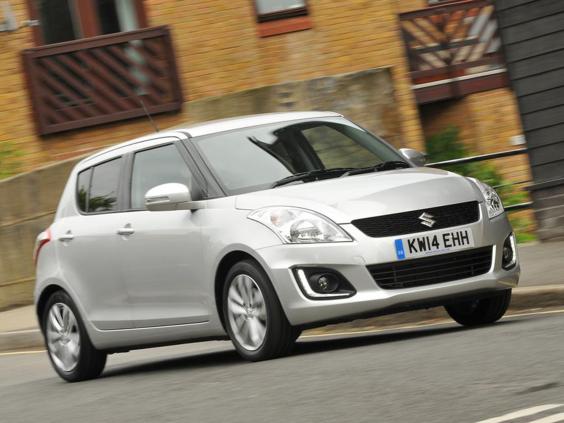 Funky-looking Swift is to be commended for its official and actual fuel-consumption figures being so well aligned. The Suzuki is also well priced, although refinement could be better.
4. Suzuki Celerio 1.0  – official 65.7mpg: True MPG 53.5mpg 
Available in two trim levels, both equipped with air-con, and roomier inside than its VW Up! or Seat Mii competitors, the 53.5mpg Celerio is a little trooper from Suzuki.
3. Toyota Aygo 1.0 5dr – official 68.9mpg: True MPG 54.0mpg 
The simplest version of the Aygo is pretty basic, and nor is the model very spacious, but the X-Play variant offers Bluetooth, air-con and more. At £9795, the Toyota is eligible for this list, too.  
2. Peugeot 108 1.0 3dr – official 68.9mpg: True MPG 54.6mpg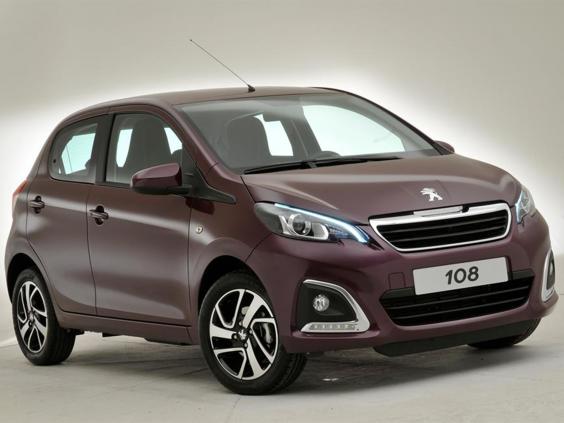 The cousin to the Aygo above, Peugeot's three-pot baby is compact, easy to drive in town and cheap to run. DAB radio, Bluetooth, a 7.0in touchscreen and air-con are all included in the £9495 Access, but space is not the 108's strong point. 
1. Dacia Sandero 1.5 dCi – official 74.3mpg: True MPG 61.7mpg 
Value for money is the Sandero's main selling point, thanks to a range that starts at a superb £5995. The £8595 diesel is the near-62mpg economy champ of our list, though. Just don't expect much kit, comfort or refinement from the Dacia…
Reuse content