If you go out into virtually any desert in the world you'll find the locals using Toyota Land Cruisers of some sort. You'll see far, far fewer Land Rover Defenders. When you're in the sort of place where breaking down is a death sentence – Empty Quarter in Saudi, or outside a night club in Croydon – then you crave reliability. And, as we know, few things in life are actually as reliable as a Toyota, and a Toyota Land Cruiser at that.
So, if you fancied something that dependable in your life, which one should you go for? They've been around since 1951 in one form or another, so there are plenty to choose from. Like these.
FJ20
Launched in the 1950s, the 20 Series was based on a rough idea of what a wartime Willys Jeep looked like and what it could do. It was cheap and rugged and got the ball rolling.
40 Series
Made from 1960 to 1984, this was your archetypal early Land Cruiser. A good original example is about £12,000, so cheaper than a Series Land Rover.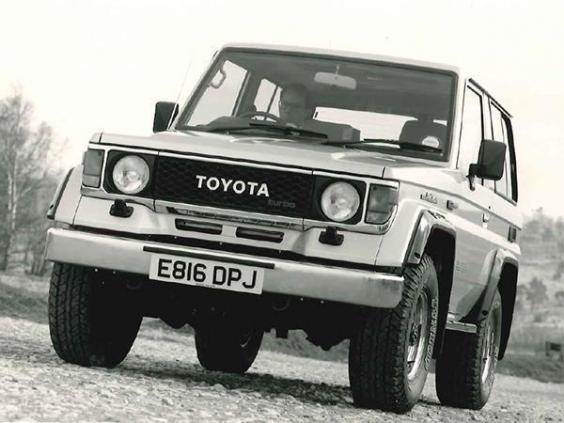 55 Series
This came out during the 40 Series production, and was a longer model more like a station wagon. Pretty impossible to find one of these in the UK now.
60 Series
Launched in 1980, this is a bit of a dark horse of the range, and can be had for about £7000 in good condition.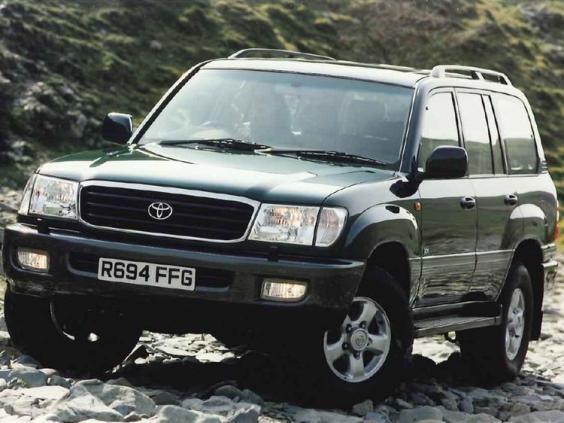 70 Series
Made from 1984, this one was never an official import but you'll still see quite a few around. A decent example will be around £7000, or £9000 for an immaculate one with low mileage. People are trying to sell these with silly price tags though, so watch out – prices of around £20,000 either indicate greed or a jump in the market on the way.
80 Series
This was made from 1989 and is the one you want if you need cabin space and the sheer grunt to pull anything anywhere. You could get a good, low-miler for only about £6000 and a reasonable one with high miles – and we don't worry about high miles here – for only about half that. This is a stump-pulling stonker of a Land Cruiser.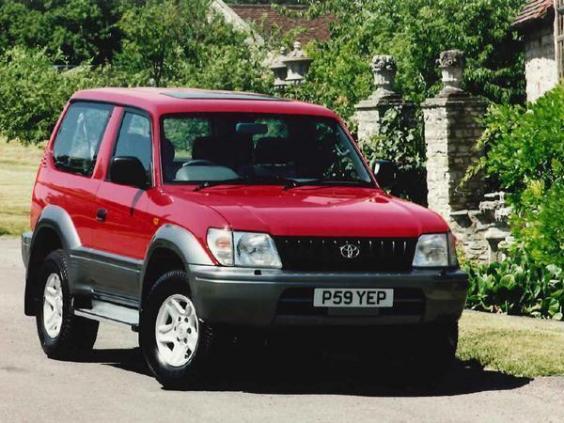 90 Series
The 90 Series came along in 1996 and was a touch smaller, while carrying an additional name – Land Cruiser Colorado. It didn't prove that much of a hit so you could get a decent example for only a couple of grand, which is just ridiculous. If you had £4000 you could buy a really pristine, low-miler which is just as ridiculous.
100 Series
This was a replacement for the 80 Series, with imports starting in 1998. It had Amazon added to the name (Toyota added Amazon to the name of the 80 Series as well, at the time they bought out the Colorado). Again, rock solid, although there was an issue with the hydropneumatic height adjustment system – AHC – and if that goes wrong you're looking at big money to fix. A high-mileage example is therefore worth about £5000.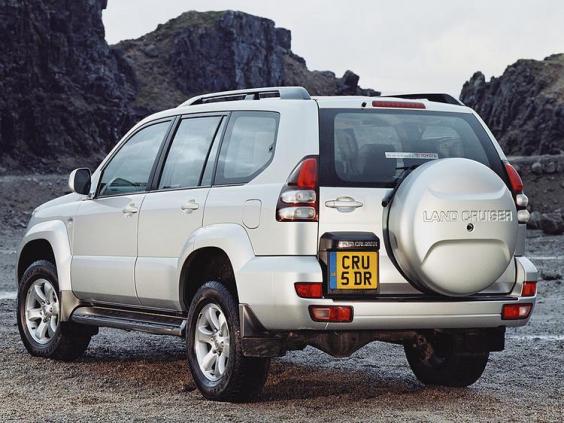 120 Series
The 120 Series started in 2002 and was as tough as ever, but demand started to wane as the public craved something a touch cheaper and yet more refined. A new wave of SUVs ate into the Land Cruiser brand, so you could get a good example of the 120 Series for around £5k.
200 Series
A 4.5-litre turbodiesel V8 stood this 200 Series apart from the rest, with the Land Cruiser V8 moniker. This is a big vehicle with an even bigger engine, so they're quite rare which has kept values high. You'll need £27,000 or more and a certain amount of determination if you want one of these boys.
Graham Scott is a writer for PistonHeads.
Reuse content