It's the news British film-lovers and thrill-seekers have been waiting to hear forever - no longer do we have to schlep across the seas to get our fix of stardust and adrenaline, for the UK is finally getting its own 'Disneyland'.
The theme park will be the first of its kind in the UK, and is being created by film company Paramount at a cost of £3.5 billion.
Paramount is the company behind such iconic films as Titanic, Forrest Gump, The Godfather, Footloose, Braveheart and Iron Man.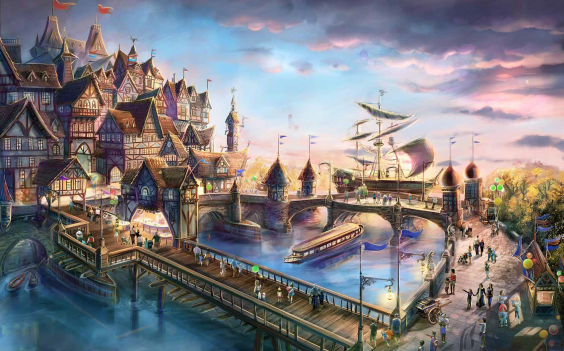 Touted as the "UK Disneyland," the new theme park is set to be built in Dartford, Kent and will feature attractions inspired by the films.
However the park will also include rides inspired by BBC Worldwide and Aardman Animations, the creators of Wallace and Gromit, Shaun the Sheep and Chicken Run.
The resort will be divided up into different areas such as Adventure Isle, Land of Legends, Cartoon Circus, Starfleet Command, Action Square, Port Paramount and Entertainment City.
As well as rides, the theme park is planned to include a theatre, cafes and restaurants, shops, hotels and a nightclub.
Much like at Disneyland, there will be a "Paramount and Friends Carnival" every afternoon and a show "celebrating the works of Paramount Pictures and our other content partners" every evening. 
At an expected £57 for a full-priced day ticket, a family trip to the theme park will not be cheap.
Despite the price, the creators are expecting to welcome up to 40,000 visitors a day.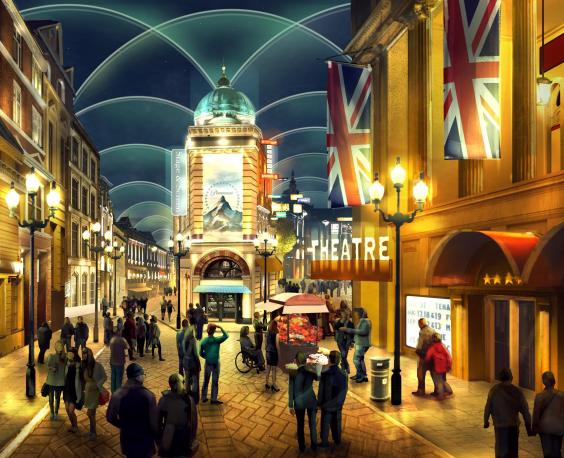 The plans for the park, however, are yet to be approved - a development consent order (DCO) will be submitted to the government in November, Essex Live reports. 
But Humphrey Percy, group CEO of the project's parent company Kuwaiti European Holdings, is confident there'll be no problems getting the green light to go ahead with the park: "We have the financial backing to take us all the way through that process," he said.
Provided the plans are approved by the Government, construction of the theme park should commence in 2019, with the 872-acre resort set to open in 2022.
Reuse content