A bereaved husband has paid tribute to his late wife by recreating photos they had taken together with their three-year-old daughter in her place.
Rafael del Col, 35, lost his wife Tatiane Valques, 27, in 2013 after she was killed in a road accident.
But the Brazilian has kept her memory alive by recreating a photoshoot the couple did shortly before their 2009 wedding - with their daughter Raisa in her place.
Raisa, who never knew her mum as Tatiane died before her first birthday, literally stepped into her mother's shoes as she wore her clothing and jewellery for the new shoot.
SCROLL DOWN FOR VIDEO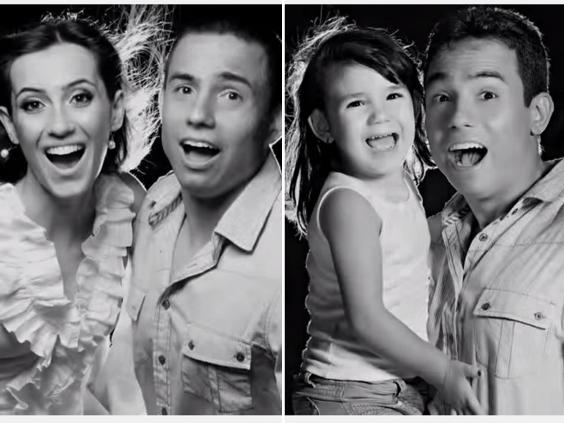 The family dog Raul, who featured in the original shoot, also returned to play his part in the tribute.
The memorial is unusual, but it has melted the hearts of people across the world, with the story going viral.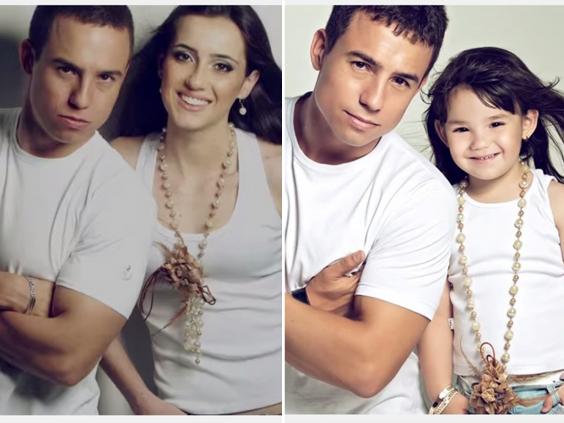 Mr del Col started a blog after losing his wife of four years to support others facing similar heartbreak.
It has amassed thousands of views and his Instagram account now has more than 16,000 followers.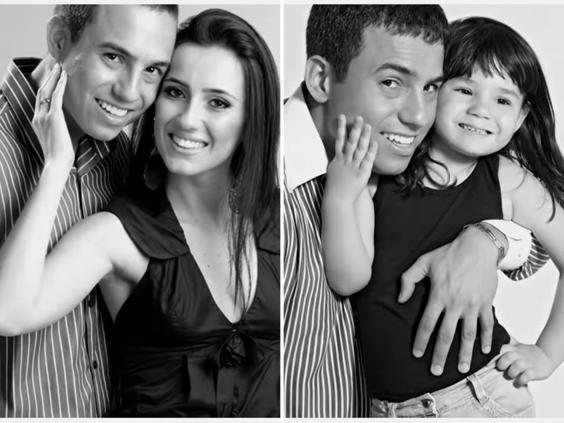 On his blog Mr de Col wrote: "Shortly after I lost my wife, I was seeking help regarding early widowhood and also paternity without the presence of the mother and found almost nothing.
"Now, thank God, things are adjusting slowly, my daughter is well, and is growing, developing normally.
"But beside my responsibilities with my princess, I need to deal with feelings of grief, and the loss of my partner with whom I lived for 10 wonderful years."
Mr de Col, who has gone on to find love again with a new girlfriend, got the idea for the tribute shoot after reading about a man who had lost his wife to cancer recreating their wedding photos with his daughter.
Reuse content