The Bank of England's decision to leave interest rates on hold at 0.5 per cent came as no surprise. But Mark Carney, the Bank's Governor, warned that the likely timing of the first bank increase in more than six years is drawing closer although, once again, he refused to be drawn on the exact time of the rate hike.
But that should send out a clear warning to mortgage borrowers: the years of ultra-low rates are coming to an end. Indeed, Moneyfacts has warned that that banks and building societies are already withdrawing low rates with 36 lenders hiking deals in July.
Over the last month the average two-year fixed rate mortgage for someone with a 40 per cent deposit has edged up from 1.81 per cent to 1.86 per cent while similar five year rates have climbed from 2.54 per cent to 2.59 per cent.
But that doesn't mean that borrowers need to panic and rush into a new deal before they are ready.  The fact is we still don't know when rates will go up.
With one member of the Bank's nine-strong interest rate setting committee voting to increase rates, it could appear that we are heading towards a tipping point at which rates will soon change.
"However the economy has to grow further before a rise can be seriously considered and it could be next year before the Bank of England increases base rate," says Calum Bennie of Scottish Friendly.
Mark Harris of broker SPF Private Clients thinks it could yet be even further away. "Given that the recovery is still finely balanced, the enormous level of debt and lack of any real reason why interest rates should go up in the near future, I wouldn't be surprised if rates didn't rise until 2017," he says. When rates do start rising they are likely to do so slowly, he points out.
"Borrowers should act according to their own particular circumstances and plan ahead," Mr Harris advises.
However that doesn't mean there's time to relax. Complacency about rising rates could prove to be costly if you end up caught out by one or two increases and end up panicking and buying into a fixed rate deal that's much higher than you could get today.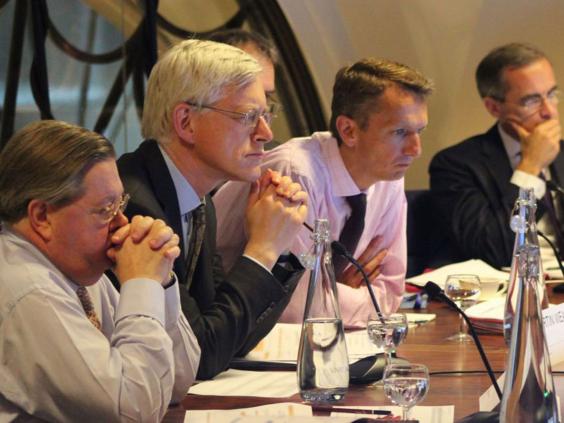 And a rise won't just hit those who could end up struggling to repay their mortgage: anyone with debt, on credit cards, loans or overdrafts could be pushed into unaffordable debt when rates do rise.
Gillian Guy, chief executive of Citizens Advice, warns: "Households need to be primed and ready for a rise in interest rate.  Many people are just about managing financially which means even a small interest rate rise can tip them over the edge."
Jane Tully of the Money Advice Trust, the charity that runs National Debtline, welcomes the fact that rates remain unlikely to rise before at least next spring, but warns people not to take false comfort from that.
"There remains only a relatively short window for households to prepare for the impact that higher interest rates will have on their finances," she says. "Our message to borrowers is clear.  Whether you have a mortgage, personal loan or outstanding balances on credit cards – interest rates are going to rise, and it is highly likely you will have extra costs to pay."
Rising interest rates will affect renters too of course, as many private landlords will pass on higher mortgage costs to tenants, adding further pressure to household budgets already squeezed by sharp rent increases in the last few years.
"Households need to look at their finances now, to make sure they can absorb these extra costs," Ms Tully advises.
Meanwhile, while savers will be cheered at the news that their nest-eggs may soon be getting more than rock-bottom returns, they shouldn't presume that their bank or building society will pass on any rate increases to them.
"A rise in the base rate does not guarantee a rise in your savings rate," warns Susan Hammuns of SavingsChampion.co.uk.
She points out that even though there's been no movement in the Bank of England base rate for more than six years, we've seen more than 3,5000 rats cut for existing savers in the last three years alone, following the launch of the government's Funding for Lending scheme.
In just 2015 so far there have been almost 900 savings rate cuts: "That only goes to show that the link between the base rate and savings rates has long been broken," Ms Hannums says.
However you don't need to wait for the base rate to rise to get a better deal on your savings. The challenger banks have helped revive competition in the saving marketplace and push rates up in the last few months which mean better rates are here now.
Looking for credit card or current account deals? Search here
Reuse content