Britons are struggling with debt in unprecedented numbers, according to a report published this week.
More than half a million people  – 577,677 – have sought help in the past year alone, their individual debts averaging £14,650, the report by debt charity StepChange says. It also warns that the number of people needing help to manage their debts has risen by 56 per cent since 2012.
People seeking debt advice are as likely to be in full-time work as unemployed. But those on benefits are fighting a losing battle to stay out of debt, with people on Jobseeker's particularly hit.
Increasing numbers of people are struggling just to pay basic bills. There is a "growing crisis" facing people trying to cover essentials, warns the report. In 2010, gas and electricity arrears were 3.8 per cent of the average unsecured consumer credit debt; by 2014 it was 7.8 per cent. Numbers of people in council tax arrears are also spiralling: the percentage of people falling behind with payments has risen from around one in five to almost a third in just two years. High interest rates mean that small debts can swiftly spiral out of control, and more than half of those in debt have suffered stress-related health problems, according to the report.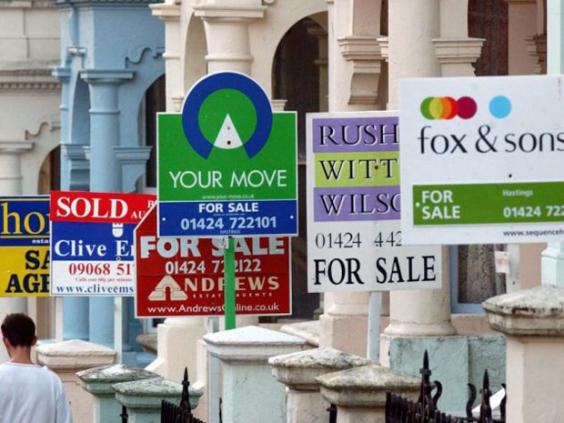 There are more than three million people in "severe problem debt", and 18 million are worried about making their income last until their next pay packet, it warns. Problem debt costs the country more than £8bn a year – this includes £960m on mental-health treatment for people struggling to cope; £2.3bn in costs due to job losses or lost productivity, and £790m in "relationship breakdown costs," the report says.
Yet many of those in debt are poorly treated by their creditors. "Over half of clients feel they have been treated badly by personal-loan providers, credit-card providers or payday-loan providers," it states.
The debt burden faced by many is the legacy of years of rising living costs and virtually static wages, claim campaigners. "While the economic tide may be rising, millions are still drowning in debt and more are at risk," warned Mike O'Connor, chief executive of StepChange. "The next government must make tackling problem debt a major priority." Dealing with the personal debt crisis, he said, would require measures such as helping people build up savings buffers and providing better protection from high interest rates and charges on loans.
Karen Ireland, 53, a credit controller from Aldershot, fell into debt two years ago after her husband became  too ill to continue working. Their income virtually halved. Use of credit cards and a large overdraft meant their debts rose to £50,000. "It's just circumstances – things that are out of your control and before you know it you are up to your eyes in debt. We have a debt management plan now – it is still a bit tight towards the end of the month... but we are coping – which is more than we were before."
Britons top 10 sources of worry
Britons top 10 sources of worry
1/18 1. Getting old in general

According to the Office for National Statistics, life expectancy at 85, has fallen among women from 6.81 years in 2009-11 to 6.78 years in 2011-13 (Getty)

Getty

2/18 2. Worried about my savings/ financial future

Rex

3/18 3. Low energy levels

Scientists have claimed that reading books on an iPad and similar e-readers in the evening may disturb sleep patterns because of the type of light the device emits

Rex

4/18 4. My diet

Creative Commons

5/18 6. Job security

Corbis

6/18 7. Wrinkles or ageing appearance

Levels of Isolation for some of society's most vulnerable has reached a state of emergency

Getty

7/18 8. Worried about my physique

Obesity could be classed as a disability

Getty

8/18 9. Paying rent/mortgage

Getty Images

9/18 10. I seem to be generally unhappy

Angelika Schwarz/Getty Creative

10/18 11. I need to find a new job

40 per cent of employers have thrown out CV's because they couldn't understand them

Corbis

11/18 12. Whether or not I am attractive

Dying to be thin: there is no single social cause for anorexia, but now it is known genetics play their part

Getty

12/18 13. Whether my partner still loves me

Anti-Cartland: AL Kennedy's lovers are trapped in 'the battlefield of the heart'

AFP/Getty Images

13/18 14. Whether I'll find the right partner/ whether my current partner is right

(Image from Jennifer Aniston film 'The Break-Up')

REX/Moviestore Collection

14/18 15. A friend or family member I've fallen out with

The three-year study involved 107 married couples who were assessed for their general relationship satisfaction in order to see how happy there were with one another overall

15/18 16. Whether I'm a good parent/ raising kids right

Take the kids: All-inclusive resorts can work well, with kids' clubs and other families giving parents and children some independence

16/18 18. If my dress sense is good

Like other retailers discount clothing chain Primark had to slash the costs of some of its winter items in the unseasonably warm autumn

Getty

17/18 19. Pet's health

The programme looked at how the wild habits of our domesticated pets linger

BBC

18/18 20. Worried about the area I live in/ crime levels

Police and medical staff have been criticised for their 'sloppy approach' to the care of a teenager who died after suffering three epileptic fits whilst being held in custody in connection with an alleged burglary

Getty
Matthew Whittaker, chief economist at the Resolution Foundation think-tank, said: "Despite rising employment and historically low interest rates, personal debt continues to be a major issue. In part that's because real wages have only recently started growing again, following a six-year fall. But it's also... that we still haven't dealt with the legacy of the debts built up in the pre-downturn years." He warned even "modest" increases in interest rates could push many households "close to – or over – the edge".
Many families have to choose between cutting back on the basics or getting into debt to pay their bills, according to Chris Goulden, head of poverty research at the Joseph Rowntree Foundation. "There is a role for regulators to drive reform of markets for water, energy and financial services to make sure good value products are available to people in poverty."
The report's findings come after a PricewaterhouseCoopers forecast last week that the average British household will be almost £10,000 in unsecured debt by the end of next year. The overall household debt-to-income ratio, which includes mortgages, is predicted to rise to a record 172 per cent by 2020, exceeding its previous peak set before the financial crisis.
Dealing with the high levels of personal debt should be a "political priority" said Stella Creasy, the shadow Business minister.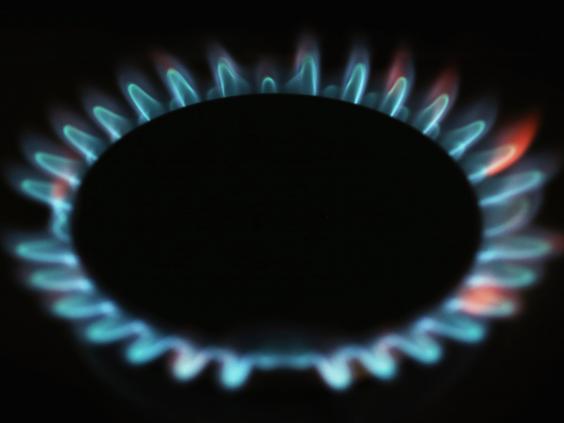 "There are nine million people who are over-indebted and at some point interest rates are going to rise. There's a ticking time bomb of personal debt at the heart of the economic recovery... that's going to come back and hit those people that have borrowed in ways that are unsustainable."
At the Centre for Responsible Credit's annual conference on Tuesday, Ms Creasy will call for for the Financial Conduct Authority (FCA) to be given greater powers to protect consumers from "predatory" loan firms.
A Treasury spokesman said: "The only way to deliver sustainable improvements to living standards is to enter employment and we are now seeing the highest employment rate on record, more job vacancies than ever before, and income inequality is lower than when this government came into office. But the job is not yet done so we must go on working through the plan that is delivering economic stability and rising living standards."
Case study: 'After only two or three months, creditors landed on me like a pack of wolves...'
IT worker Carol Pace, 51, from Glasgow, started to fall behind on loan repayments after losing her job in 2009. Although she was only out of work for a few months, it was enough to see her debts rapidly rise. She is now on a debt-management plan.
"I was using credit cards to do things like the weekly food shop. I was earning very well before the recession hit, so at the back of my mind I was thinking as soon as I'm back in work I'll be able to pay this off. That didn't happen.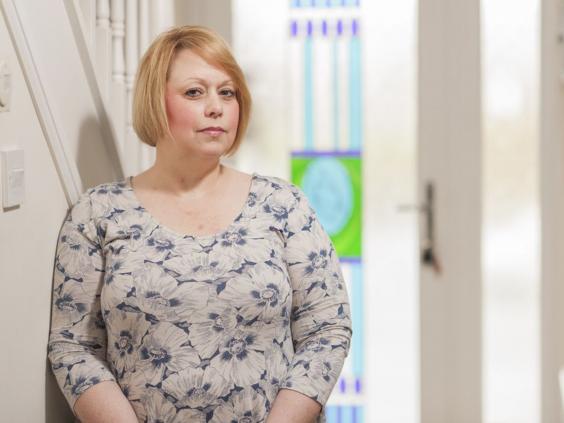 "I ended up defaulting on personal loans; it mounts up so quickly. Excluding the mortgage arrears my debt came to just under £30,000. I had credit cards, I had store cards, I had a personal loan, but it wasn't a problem while I was working. I was paying things back without any issue. It only became a problem when I fell behind.
"It must have only been two or three months that I was unable to make payments [but] they just landed on me like a pack of wolves. It was horrendous. I was getting phone calls from one of my creditors 24 hours a day, seven days a week."
Jonathan Owen
Looking for credit card or current account deals? Search here
Reuse content