What have banks learnt from the payment protection insurance scandal? Judging from bald statistics from the Financial Ombudsman Service (FOS), the banks have used the experience to learn how to mis-sell other products.
Claims to the FOS have gone up 278 per cent for "packaged accounts" – those offering a range of insurance products and services along with a fee-paying account. For 2014-15, the ombudsman's newly published annual report shows that there were 21,348 complaints in this area.
The chief ombudsman Caroline Wayman says: "There are some features that look a bit similar to PPI –  [customers] not really understanding what they were getting [in the packaged accounts] or not even knowing what they had."
Behind the scenes, however, there is more positive news about the way in which banks are cleaning up after their mistakes. With the PPI scandal – "the biggest mis-selling in history", according to Ms Wayman – many of the banks were slow and reluctant to offer compensation. With the packaged accounts, the chief ombudsman sees signs of a new approach. "Banks have taken steps to put things right more quickly," she says. For example, some have sought out customers for whom the products were indisputably unsuitable – such as people living abroad when the insurance related only to British residents.
Another surprise in the annual report is that, despite the furore about payday loans, there were only 1,157 complaints relating to it. In fact, the FOS is trying out a new approach here. It has a dedicated team who try to mediate between customers and businesses to help resolve problems before they become full-blown complaints. A part of the strategy is to use the wisdom of the 310 ombudsmen at an early stage rather than saving them for the latter parts of difficult decisions.
With new complaints falling by 36 per cent in 2014-15 – mainly due to declining PPI issues – the FOS is contemplating a future that is not dominated by payment protection insurance. Even so, PPI accounted for two-thirds of the nearly 330,000 new complaints received by the FOS in the year to March.
Looking at non-PPI areas, the main areas were current accounts (amounting to 28 per cent of the non-PPI total), mortgages (10 per cent), credit cards (7 per cent) and consumer credit (also 7 per cent). When consumers have problems with debt, they often have a more personal obstacle to surmount before they go the ombudsman. Ms Wayman says: "A lot of people who talk to us about payday loans and other debt can feel quite reticent about coming forward. People have said they feel ashamed."
So it is no surprise that the FOS continues to work hard to help consumers get in touch when they have a problem. And in 2014-15 the organisation handled nearly 1.8 million inquiries. People can even initiate complaints through Twitter if they want. And in the past year, the FOS has set up "Live Chat". This enables instant messaging back and forth between consumers and staff at the ombudsman service – and could be helpful for people working in open plan spaces who do not want others to hear.
Over the years, the organisation has created leaflets in 25 languages and developed a variety of different communication routes – which help the blind, hard of hearing, old and young and other groups.
The chief ombudsman talks of another form of communication that the service is developing: "Occasionally, people want to come in to see us." It's novel – but will it ever catch on?
Case Study: When he needed it most, they let him down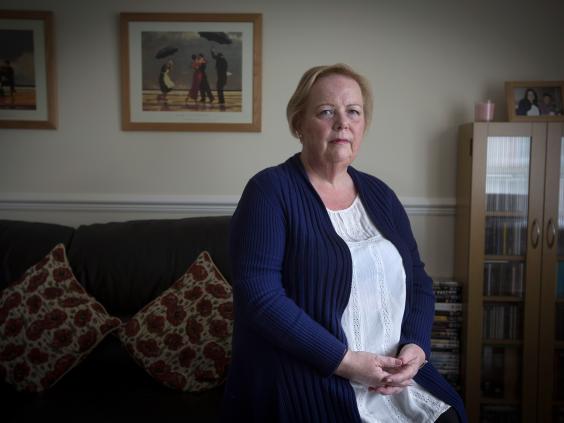 Patricia Baldwin is one of the many people who really wanted an apology from her bank and some understanding of what had gone wrong – rather than money. That, after the ombudsman's intervention, Barclays paid her £475 counted for less with her than the "abject apology" she also received from the bank.
Unfortunately for all concerned, the Barclays head office made mistakes in this case, just at the worst time possible. When Mrs Baldwin's father went into hospital in North Wales, where the family lives, she was quite confident that his financial affairs could be handled smoothly as they had the paperwork in place to give her power of attorney.
One of the local Barclays team in Flintshire went to visit her father and, says his daughter, "had quite a long conversation with him and became quite fond of him".
So, when the Barclays head office then lost all the documentation that Mrs Baldwin had prepared, the local branch team was also upset and worked with her to set things right. Power of attorney was granted but Barclays was so slow in handling the complaint lodged by  Mrs Baldwin that her father died before it was all resolved.
"He had been a customer of Barclays for a very, very long time," she says. "When he needed it most, they really let him down." But dealing with the " extremely helpful" FOS – which, she said, jumped on the case, gave her updates and resolved it all fast – made a big difference. "The process is very simple," Mrs Baldwin says, recommending the service to anyone else in a difficult position.
Looking for credit card or current account deals? Search here
Reuse content