When I asked for your positive experiences with banks, I didn't expect so many responses. Perhaps I've become jaded about the whole banking experience. But who could blame me?
In my lifetime banks have changed dramatically from being places you'd happily trust with your money to being somewhere to avoid if you don't want to be ripped off or flogged some expensive insurance that you don't need or can't afford.
But enough of the criticism. My appeal to you has yielded a wide range of happy customers from almost all of the big banks. Interestingly, one thing unites all your messages. Not one person wrote to praise the bank as a business or its range of products.
Instead, all emails and letters were about the good service or help you got from the people who work at banks. As Kay Locker of Blackburn wrote: "Most individuals are great and most organisations a nightmare!"
Peter Steere has a similar view. "As corporations, banks may be untrustworthy, but individuals working for them are not." Sorry we couldn't include all your comments, but here's a selection of them by bank in alphabetical order...
Barclays
Peter Steer has only praise for Barclays, especially after bank staff advised him to switch accounts from one charging £17 to a £11.50 one.
"It made sense as we weren't using the extra services offered, but the suggestion came from our adviser, which has helped increase our trust in the bank."
Co-operative
Despite the recent problems for the mutual, many customers remain loyal. Typical is Colin Andrews who says: "The recent furore over the actions of theCo-op board was shameful, but the bank counter staff are wonderful."
For Kath Morris a suggestion from staff that she switch accounts to save overdraft charges was a godsend. "They deserve to succeed."
Angela Walton is with Co-op's online bank Smile. "I trust them. I like their ethical outlook," she says. "It's not the fault of frontline staff that idiots appointed the wrong person at the top."
FirstDirect
Robert Lynn of Cardiff reports being delighted that "a friendly Scottish woman" at the online bank sent his wife £50-worth of M&S vouchers after learning that she was struggling to get around on crutches after she had been attacked by a feral cat. "That's a pretty decent and positive gesture by anyone's standards," he says.
For Denis Hanbury of Derbyshire the bank's quick action in ensuring he could get more than £500 in cash from his local HSBC, after branch staff refused, was "impressive".
Halifax
Josephine Stevens praises counter staff at her Halifax at Saxon Square in Christchurch. "We are always welcomed warmly, transactions are conducted pleasantly and queries dealt with promptly."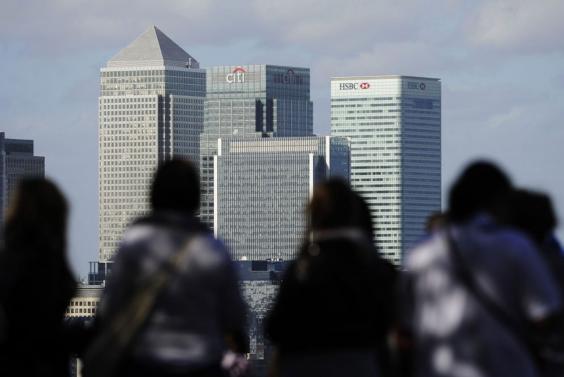 HSBC
Charles Lewis of Kent has been with the same bank for more than 50 years, joining Midland in 1964 and remaining with it when it became part of HSBC in the 1990s.
"My bank has served my needs well and has gained my loyalty. I resent the frequently implied accusation that it is sheer laziness that stops me from switching to another bank." Fair point Mr Lewis!
Chris Curson of Northwich relates how his local HSBC branch helped out when he had his pocket picked one Saturday leaving him with no cash and no plastic cards.
"I was told that the nearest branch with cash facilities that morning was Warrington, but I knew I couldn't get there before it closed. Learning of my predicament the local branch said they would let me have £50 out of petty cash to help. Good service, and I have no intention of changing!"
Lloyds
"I have had a consistently excellent experience with Lloyds," says Paul Birtwistle. "They are attentive, always there for me and have probably made little profit from me over the years!"
NatWest
Janet Atkin had problems paying on board a Thomas Cook flight after the steward told her that NatWest had put a £50 limit on its cards.
When she told staff at the Hucknall Road branch in Nottingham they found out there was no such ruling. "To apologise they sent a huge box of chocolates which amazed me as it wasn't the bank's fault."
Keith Mace praises the Wymondham, Norfolk, branch after its manager opened a business account even though he had been turned down by another branch. "I'm still getting brilliant service from the same branch."
Santander
Staff at the bank's Penrith branch helped Rosemary Cambell "get back on the straight and narrow" after high rent and the Government's austerity measures hit her finances. Colin Read speaks warmly of the Folkestone branch. "It is old- fashioned face-to-face customer service that makes the difference."
TSB
Branch manager Jamie Cripps wrote in with some solid points. "Good customer service is the priority for every colleague in the bank," he says. "I could list hundreds of stories of good customer service (such as the elderly customer we saved from taking out money for bogus workmen, who came to her door to do repairs to her drains) but what is the point?
"The media concentrate only on negatives. People that work in banks aren't particularly well paid or have had any real influence over the economic crisis but are tarred with the same brush as the investment 'bankers'. For goodness sake, give us peace and let us do our jobs."
Happy to do so, just for one week, Mr Cripps! But you can rest assured that we'll be back on the case next week, calling banks to account when things go wrong.
Looking for credit card or current account deals? Search here
Reuse content