Weekly Money: the stories we noticed 28 September to 2 October
The personal finance stories you may have missed in the last week
Click to follow
The Independent Online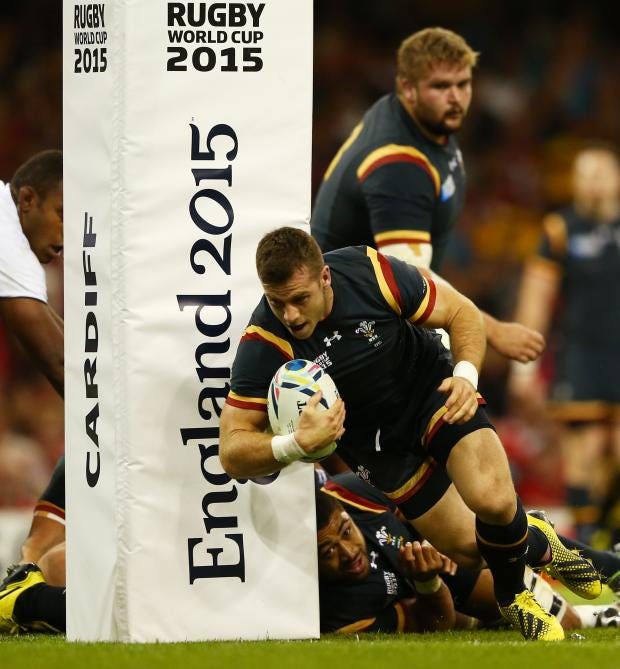 2 October
The Financial Conduct Authority is considering a time-bar on PPI complaints from spring 2018. It has cost banks an estimated £27bn so far and they've been clamouring for a deadline to draw a line under the scandal.
But they may yet have face a fresh wave of new claims which could double the eventual cost of the scandal after the City Watchdog said it is reconsidering complaints handling in the light of a landmark Supreme Court ruling last year.
The regulator plans to consult by the end of the year on the introduction of a deadline after which consumers would lose their right to claim for compensation.
***
Would traffic-light labelling help you find a better bank account? It's one of the proposals that's been put to the Competition and Markets Authority ahead of the provisional conclusions of its review of the current account market expected to be published later this month.
Tesco Bank has called for the introduction of a traffic-light labelling scheme, similar to that used in food labelling. It reckons it would make it easier for consumers to see at-a-glance the value of the account they currently have, and then be able to compare that to the other accounts available on the market.
Benny Higgins, Tesco Bank's chief, said: "Banks have lost the trust of their customers and it is about time that the industry took concrete steps to restore faith in the sector."
* * *
Are you covered to drive your friend's car if you have comprehensive insurance? If you answered yes, you're wrong, but you're not alone.
More than a third of drivers wrongly believe that having a comprehensive policy will mean being paid out if they have an accident while driving another car. But the Chartered Insurance Institute warns that cover will be limited to third party liability only and does not cover the vehicle itself, leaving you out of pocket if the worst happens.
Meanwhile a further third of motorist believe that if you sneeze while driving and consequently have an accident, your insurance wouldn't pay out. Again, this is wrong.
To help us have a better understanding of the cover we buy, the Chartered Insurance Institute has created an online character to help answer your questions about insurance. At www.AskCiindy.com, you can ask questions and view free online guides, as well as explanations of some of the confusing jargon.
1 October
A new law comes into force today that gives you greater protection when buying and for the first time introduces new rules to protect you when you buy digital music, films, games or books.
Those rights are getting stronger and consumers are being warned to understand how they've improved to make the most of them. The most important change under the Consumer Rights Act 2015 is the right to a refund within 30 days if you buy something that's faulty, whether it's online, through a high street store, or from any other retailer. Now you have up to 30 days to return a faulty item and get all your cash back, no questions asked.
For digital buyers, the new laws will be the first time they've been given clear legal protection. The rules will cover any digital content –anything you download or stream – including apps, music, movies, games or ebooks.
***
Complaints about financial firms climbed 11.6 per cent to 1.3 million in six months, excluding PPI problems, the Financial Conduct Authority said.
The number of current account complaints jumped by almost a third to 506,326 between January and June, Barclays got the most complaints with more than 140,000 while NatWest received nearly 96,000.
The FCA's director of strategy and competition, Christopher Woolard, said: "This is the second half-year running that we have seen complaints about banking products rise. Firms need to look at the causes for this rise and where necessary take action to address the causes of the trend."
Meanwhile complaints about pensions climbed by a fifth to 73,055.
* * *
If you are newly self-employed or had additional income in the last tax year 2014/15, you must register for self-assessment by Monday 5 October. "Failure to register on time can result in penalties of up to 30 per cent of the tax due, or more in some cases, unless you pay the tax by 31 January," warns Tina Riches, national tax partner at accountants Smith & Williamson.
You can register online at www.gov.uk/register-for-self-assessment
* * *
A man living in Derbyshire has won one of October's jackpot £1m Premium Bond prizes with a bond he only bought last October. The un-named winner holds £39,625-worth of bonds.
This month's other £1m prizewinner is a Cambridgeshire woman who holds £29,995-worth of bonds. Her winning bond was bought in April 2005.
For the October 2015 draw, ERNIE paid out more than 2.2 million prizes worth more than £64m. the odds of a Premium Bond winning any prize are currently 26,000 to 1.
30 September
The Fair Banking Foundation reckons 3.78 million savers over the past five years had money in accounts paying attractive short-term bonuses, but who failed to move their cash once the deal ended. A fifth admitted they didn't know the bonus had ended while almost half simply forgot to move their cash.  Interestingly another fifth failed to move because they just got tired of chasing short-term bonuses.
***
Confusion over the current pensions system is stopping people saving for retirement, warns PwC. As a result workers are putting too little into their pension pot, leaving many with much less than they think they'll need when they retire.
The accountants' research reveals that people, on average, would like a retirement income of £22,200 per year. But the majority of people won't reach that unless they start saving more pretty soon.
Raj Mody, head of pensions consulting at PwC, said: "Any system that is asking people to lock up their money for many years needs to be simple to understand and trusted to encourage greater savings levels."
* * *
The cost of living in retirement is set to soar by nearly 150 per cent by 2050, according to the Centre for Economics and Business Research.
Its report shows that today's pensioner who is not reliant on the state pension spends around £1,084 a month on everyday living costs such as housing, food, heating and transport. But by 2050 this will climb to £2,930 a month.
The report from Royal London shows that to achieve a decent retirement income, today's 35-year-old now will need to build up a fund of at least £666,000.
* * *
The number of tenants seriously behind on rent has risen to its highest level in two years, warns estate agents Your Move and Reeds Rains. There are now 74,000 tenants owing more than two months' rent, 5,000 more than a year ago, an annual increase of 7.2 per cent.
* * *
Car insurance for younger motorists has fallen with older drivers left to pick up the tab, warns Consumer Intelligence.
It says the cheapest car cover for under-25s has fallen by 5.5 per cent in the last year, while for over-50s it has climbed 8.6 per cent.
Younger drivers are benefiting from the growth in black box technology, which rewards careful drivers with lower premiums.
29 September
The majority of workers are confused about how much to save for retirement and where. They don't know what income they'll need in retirement or even how or when to access their cash.
Does that sound like you? There are millions of similar people, reckons Aberdeen Asset Management. "As a nation we are bewildered by the pensions system," said the company's head of retirement savings Gregg McClymont.
He says employers should do more to encourage workers to save for their retirement.
* * *
Low-earning workers will lose out most under the new single tier state pension next April. Those earning £15,000 or less and with 50 years of employment behind them would receive a state pension of £7,865 a year rather than £10,896 under the current system, warns pensions consultancy Hymans Robertson.
Millions of private sector workers, particularly lower-paid employees, are going to see significant reductions in overall State pensions – further widening the gulf between the private and public sectors," said Chris Noon of the firm.
* * *
Some 6.5 million people have been forced to rely on credit in the last year after surprise downturn in their income. Debt charity StepChange warns that anyone forced to turn to credit is at serious risk of debt problems.
Mike O'Connor of StepChange, said: ""With so many people at risk, we must take action to improve safety nets and ensure they are there for people the moment problems strike." The charity wants people who are struggling with debt to be given more "breathing space", with a halt being put on enforcement action.
28 September
Energy supplier Scottish Power had nearly 20 times as many complaints than rival SSE in the last three months. SSE had just 47.7 complaints per 100,000 customers but Scottish Power – which has upset many i readers in recent times – had 944.3.
The closest to it in the table of shame published today by Citizens Advice was independent supplier Extra Energy with 769.5 complaints per 100,000 customers.
First Utility, Spark Energy, nPower and Co-Operative Energy all performed poorly, too, with more than 400 complaints.
Gillian Guy, chief executive of Citizens Advice said: "Energy consumers need the whole picture on suppliers, so they can choose who to buy from on the basis of what's most important to them, whether that's price or service."
***
Students are left millions of pounds out of pocket every year because they don't know their rights. Ombudsman Services reckons 1.3m students living away from are hit to the tune of £335m – losing an average £240 each - because they lose money after a problem with rented accommodation, a telecoms firm, an energy supplier or with a retailer.
almost one in five  have been overcharged for their gas or electricity bills, 14 per cent have paid bills from previous tenants and 17 per cent have paid for damage they or their housemates did not do.
Meanwhile one in 10 forget to get their tenancy deposit returned and 6 per cent paying twice for the same service, such as a TV licence.
Chief Ombudsman Lewis Shand Smith said: "Students should not be losing money simply because they don't know their rights or are not making a fuss."
To help down a free guide to student rights at bit.ly/1VdqXiI
***
A new telematics motor insurance policy for pupils who have just passed their test and are buying their first car is launched today. AA GetDriving, a tie-up with insurethebox, is designed to help new drivers get competitive insurance that rewards those who drive responsibly and safely.
It is being offered exclusively to AA Driving School pupils. More details at theaa.com/AAgetdriving
Looking for credit card or current account deals? Search here
Reuse content
Comments