Neighbours in Dublin have rallied round in support of a family subjected to racist abuse.
A woman and her two children moved out of Lealand Avenue in the Clondalkin area of Dublin following a racist campaign against the family. The tyres of the woman's car were slashed and the message 'blacks out' was scrawled on the house's windows and front wall.
Local residents have rallied round in support of the young family and scrubbed the graffiti off the woman's home by hand.
In a message posted on Facebook by the grass roots, socialist group People Before Profit, local community representatives said they wanted to prove that: "the acts of a few will never intimidate the many." They said the clean-up happened during "an impromptu solidarity meeting" to show support for the young family.
"The family that have been targeted have been living in the estate for [the] past six years. The family are a very quiet family and have a very good relationship with their neighbours.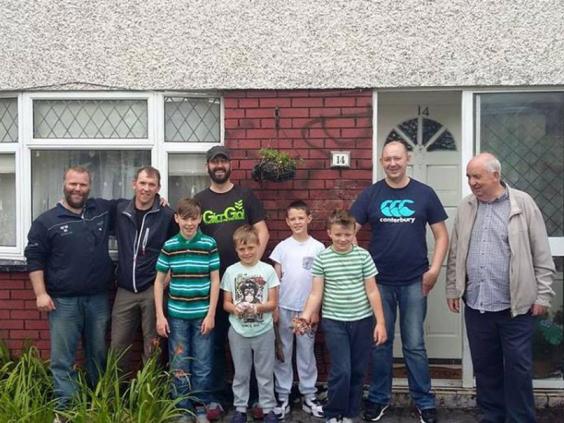 "This was borne out today when most of the family's immediate neighbours turned up to show their disgust at this vile act. The neighbours of the road are sickened by what's happened and want the family to stay.
"Racism is a cancerous poison that needs to be weeded out and isolated by solidarity and neighbours and communities coming together."
Cllr Nicky Coules from People Before Profit Alliance was one of the volunteers who scrubbed off the graffiti. Cllr Coules told The Independent: "It is important that migrants know that they are not alone. We need to show solidarity to face down racism."
Police have launched an investigation to find those responsible for the attack.
Reuse content