Having just been selected to the committee that chooses Israel's judges, a right-wing MP has taken the opportunity to court controversy by claiming that anyone unwilling to sing the Israeli national anthem "Hatikva" should not be allowed to be a judge.
The remarks by Robert Iliatov, from the Yisrael Beiteinu party, suggested at his opposition to the appointment of Arabs as judges, as most Arab citizens of Israel decline to sing the anthem, which casts Israeli nationalism in exclusively Jewish terms by speaking of the age-old yearning of the "Jewish soul" for Zion.
"For me, a judge who does not want to sing 'Hatikva' cannot be a judge in the state of Israel, the Jewish nation state," Mr Iliatov told Army Radio. "I will not appoint someone who opposes on basic principle the state  of Israel as a Jewish state."
Mr Iliatov's stance left him facing accusations that he was "looking for reasons to discriminate against Arabs".
Aida Suleiman, an Arab MP from the Joint List, told The Independent: "This is Iliatov's way of saying clearly that he won't support the appointment of any Arab judge.
"Instead of saying he's looking to appoint professional judges who want to protect justice and democracy he is looking for reasons to discriminate against Arabs who would be suitable professionals and be able to be good judges.
"This was not an isolated declaration but part of a way of thinking and a policy led by racist approaches," she said. "We have been hearing ministers and vice ministers saying even worse things than this."
In 2012, controversy erupted when an Arab Supreme Court judge, Salim Jubran, refrained from singing the anthem at an official ceremony.
Mr Iliatov was elected to the panel only after an agreement between Prime Minister Benjamin Netanyahu and the Yisrael Beiteinu leader Avigdor Lieberman to support each other's candidates. The latter party is not presently in the coalition but was a partner in the previous government.
Mr Netanyahu himself was accused of racism for a comment he made on election day in March urging his supporters to go to the polls because Arabs were voting "in droves",
Mr Netanyahu's spokesman, Mark Regev, said that the Prime Minister supports the stance of Israeli Justice Minister Ayelet Shaked, who took issue with Mr Iliatov's requirement that would be judges sing the anthem, but said a judge "has to believe in the state of Israel as a Jewish and democratic state". Ms Shaked added that there are many "excellent" Arab judges.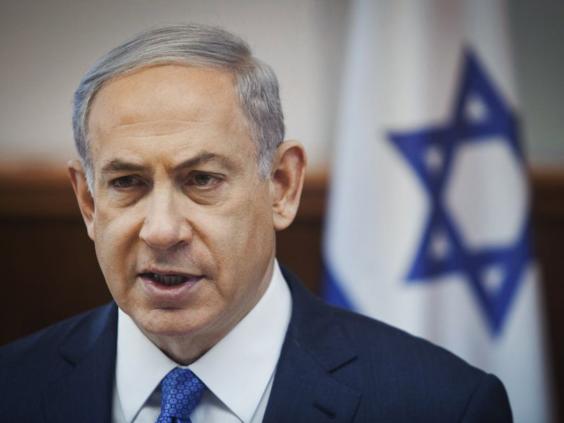 Hashem Khatib, a retired judge from the Nazareth District Court, told Israel Radio that "Iliatov knows well that an authentic Arab cannot sing this song because it does not express anything about his being Arab or belonging to the Arab nation. This is the crossing of a red line."
In a separate development, Israeli troops shot dead a Palestinian man, Faleh Abu Maria, late on Wednesday during an arrest raid in disputed circumstances in the occupied West Bank town of Beit Ummar just a day after a similar deadly incident near Jenin.
The army said that during the raid a relative attempted to choke a soldier and was shot in the knee. It added that in clashes afterwards, a soldier opened fire, fatally wounding Mr Abu Maria after stones were thrown by Palestinians.
Palestinian eyewitnesses quoted by the Haaretz website said however that troops shot Mr Abu Maria's son Mohammed in the pelvis and that Mr Abu Maria was shot in the chest after he attempted to help his son.
Reuse content