One of the country's leading universities is allowing prospective students to pre-register their interest in a degree course more than two weeks before A-level results are published.
Sheffield University, one of the 24 members of the Russell Group, comprised of some of the most selective and research intensive universities in the country, will open its doors for clearing on Monday, a move it says will give candidates a head start in snapping up places on results day.
Traditionally, students wait until they have their A-level results – published this year on 13 August – before they try to finalise their choice of university.
Sheffield's willingness to pre-register students is seen as evidence of the intensifying battle among higher education institutions to recruit the brightest candidates with the best grades. Competition has been stoked by the Government's decision to lift the cap this year on the number of students that can be accepted by each university.
Top 10 universities in the UK
Universities are also bracing for a rush of last-minute applications from students concerned by the Chancellor's decision – announced in the summer budget – to scrap student maintenance grants for lower-income students in England and Wales next year. The measure, which will come into force from September 2016, is expected to add as much as £13,000 to the debt carried by students when they graduate.
Professor David Phoenix, vice-chancellor of London South Bank University and the incoming chairman of Million+, a think-tank set up to help solve complex problems facing higher education, said the scrapping of maintenance loans certainly had the potential to trigger a last-minute surge this year. 
While pre-registering for a course does not guarantee a place, it gives students a head start because they are the first to be considered by admissions staff when the clearing process gets under way.
Lynsey Hopkins, Sheffield's head of admissions, said pre-registration would benefit those who end up with better A-level results than expected as well as those not confident of getting the grades they need to take up their provisional offers.
Other universities are likely to follow in Sheffield's footsteps, according to academics contacted by The Independent on Sunday.
Ms Hopkins said she believed attitudes towards clearing were changing. Rather than a scramble to find a place once A-level results were published, it was increasingly seen as a positive system to enable students to sign up for the most appropriate courses.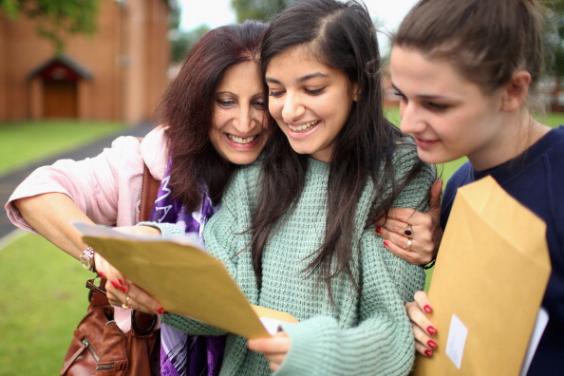 In the past, Russell Group universities have mostly eschewed clearing because they have had enough applications from bright candidates to fill all their places. This year, Oxford and Cambridge are still likely to get the students they want without resorting to clearing, but the freedom to increase student numbers will put more pressure on less prestigious universities to take active steps to ensure they attract the brightest candidates.
"I think I see it [opening registration early] as good for the students," Ms Hopkins said.  "It means they have a bit of a head start on results day and can be more relaxed if it's already noted they have expressed an interest in a course."
The Universities and Colleges Admissions Service (UCAS) has also opened up its clearing system earlier this year, to allow  International Baccalaureate students who got their results on 6 July, and Scottish students who get theirs on 4 August, to take advantage of it as soon as they know their results. 
The number of applications for university places had risen by 1.5 per cent to 673,040 by the end of June – the cut-off date for the main application route. The final number is not yet known because it will be swollen by last-minute applications. Last year, nearly half a million places were offered to students.
Reuse content