The share price fall after Apple's latest big unveiling would suggest investors were somewhat underwhelmed by the US tech giant's new range of products.  At its hotly anticipated event in California, the world's largest public company revealed the larger iPad Pro tablet, the iPhone 6s and 6s Plus handsets, a new version of Apple TV – complete with voice-activated control – and a minor facelift for the Apple Watch.
Apple's shareholders, who sent the shares down almost 2 per cent after the launch, live by the stock market motto "buy the rumour, sell the fact". In other words, the "joy is in the journey" as founder Steve Jobs once wisely told chief executive Tim Cook.
History dictates that Apple's Nasdaq-quoted stock tends to perform well in the run-up to its big events, before retreating as investors bank some profits after the launches.
The share price then typically drifts before resuming its seemingly unstoppable rise. That's generally due to the hype and anticipation that precedes the bravado of its product debuts – details of which are kept unusually secret until the big day.
While its products have dictated the stock's performance in the past, they are currently playing second fiddle to another market phenomenon: China. The world's second-largest economy is now the biggest market for smartphones, overtaking the US earlier this year. It is no coincidence, then, that since the Chinese stock market began to unravel, Apple's share price has tumbled more than 15 per cent.
Mr Cook won't be worrying too much yet as the company is still valued at around $630bn.
The new products: What people think
iPad Pro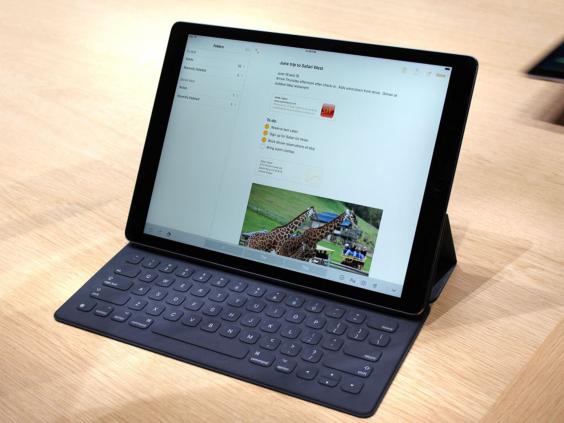 The launch of the new, larger iPad Pro is being seen as a strong statement from Apple that it believes the iPad has a future, in spite of falling tablet sales. Apple is going after Microsoft's business by targeting corporate customers, hoping its much larger 12.9-inch iPad, along with its stylus and keyboard, will eventually replace laptops. JP Morgan reckons it will help Apple grow market share in the $500-$1,000 laptop category – a market it estimates is worth $63bn. Daniel Ives, an analyst at US investment bank FBR, said the larger iPad, with a higher- resolution display and four-speaker audio system, will "breathe new life" into its struggling tablet division. Stephen Ebbett, a director of gadget insurer Protect Your Bubble, added: "Apple don't just want to own your pocket and wrist, they clearly want to own your room and office too. "With the size of the iPad Pro, the quality of its screen and its four-speaker system, Apple has made a statement that the iPad is here to stay."
iPhone 6s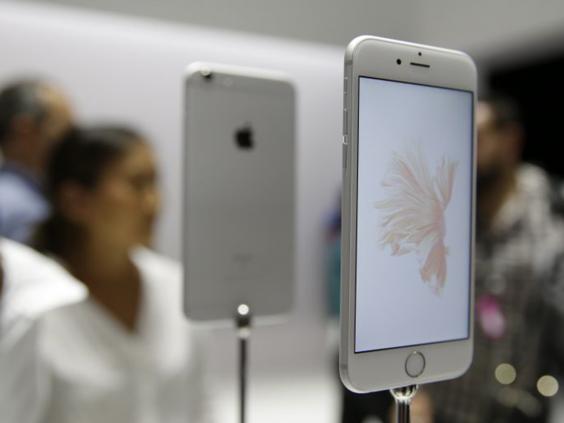 Faster and better is the message. The new iPhone 6s and 6s Plus sport a 12-megapixel camera and can shoot ultra-high-resolution 4K video, while a new rose gold colour was introduced to Apple's smartphone spectrum.
The main new feature is 3D Touch, which makes the screen pressure sensitive for the first time and creates a new way of gaining access to shortcuts and commands. Analysts are insisting this isn't a gimmick and suggest the new iPhone's wizardry will make its rivals' handsets seem clunky and one-dimensional.
Ernest Doku, a technology expert at uSwitch.com, said: "It is an iPhone 7 in all but name. Given the engineering tweaks, 3D Touch and a rose gold version, Apple could probably have got away with naming it so."
FBR's Daniel Ives added: "We believe the stage is set for Apple to catalyse growth on the heels of this super-cycle product upgrade for the coming quarters, and thus help reverse the negative investor tide hovering over this 'prove me' name."
Apple TV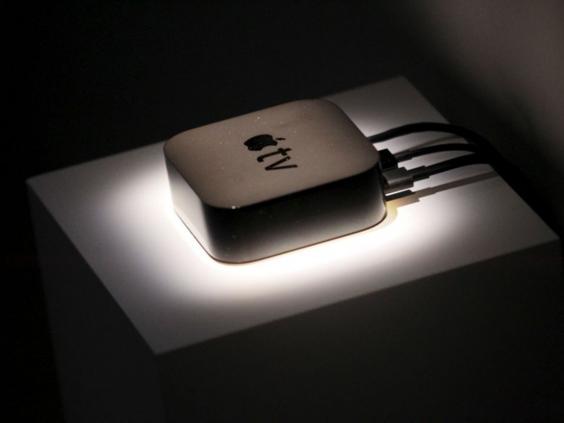 Apple had previously described its foray into television as a "hobby", but the latest iteration of its set-top box is seen as a step forward by most analysts.
As with most of Apple's other gadgets, Apple TV is all about apps. The company is banking on people getting fed up of traditional TV – which does not seem a bad assumption to make given the rise of streaming services such as Netflix and Amazon Prime.
It did not unveil any TV shows or subscriptions, but tech experts reckon fans of the megabrand will find out more about those soon.
A big chunk of the Apple TV presentation was devoted to the video games that users can play on it using its Apple TV app store, and the motion-sensitive remote that mimics the Nintendo Wii.
Investors are hoping it can match the casual gaming success of its mobile devices on the larger screens at home.
The bonus of the popular Siri voice control on the TV is sure to win over die-hard Apple fans.
Apple Watch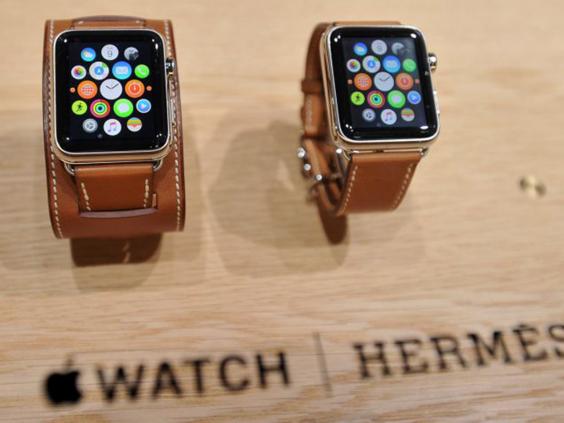 Apple admirers crossed their fingers for big upgrades to the relatively young Apple Watch but were left disappointed.
As well as China's smartphone slowdown, a failure to release a sales figure for the Apple Watch has dented the company's share price, with many regarding the product as something of a flop.
Apple's newest gadget took a back seat at the event, with just a few colours announced, a new strap made by the luxury goods firm Hermès starting at £1,000, and a software update.
There is still the big drawback that users need to own an iPhone to operate the Apple Watch.
Some experts say Apple understands the importance of wearable tech but is still experimenting with the device and has not yet found the winning formula.
Tech blogger Richard Windsor said: "That magic spark of genius that makes the user want to go out and buy an Apple device is completely absent from this device, and I think that it will continue to be niche at best."
Reuse content