One morning in January 1989, Barry Gibbons, a ribald businessman with a thick Lancashire accent, had breakfast in a Miami branch of Burger King. It was the first time that he had set foot in the chain, which had yet to invade Britain. Still groggy from his flight, he ordered a coffee and Croissan'wich before making the short journey to Burger King's global headquarters, and his new office.
"Their eyes were out like dog's bollocks, they really were," Gibbons says, recalling his formal welcome address to the company's top 100 executives. "They were looking at me, with my hair down to here in some sort of Gerry Francis mullet – the full Gerry Francis – and they're thinking, I've just landed on this plane from England but it may as well have been the Moon."
In perhaps the least likely appointment in corporate history, Gibbons had been parachuted into Miami from the Hercules transporter of a British brewing conglomerate to take command of an all-American chain. He remembers his following five years in charge of Burger King, during which he unleashed the Whopper on Britain, in Pushing Doors Marked Pull, a curious new book about his life and career.
In 1988, Grand Metropolitan, which later merged with Guinness to form Diageo, bought Pillsbury for more than $5bn, acquiring American brands such as Häagen-Dazs, Green Giant and Burger King. The fast food chain, founded in Florida in 1953, boasted almost 6,000 outlets and annual sales of almost $6bn, but had drifted into a slumber in the shadow of McDonald's. Gibbons, a pub manager by trade, was sent to shake it awake again.
"I've spent my life being parachuted into places," the 68-year-old says at his house in Bedfordshire, which he shares with his wife, Judy. "First, into the shithole of industrial Lancashire, where the sexual revolution had swerved and missed my part of Manchester, and then into three levels of culture clash – America versus England, Pillsbury versus GrandMet, and me versus individuals."
It was also a time of upheaval, when a new generation of suits was challenging the old, pre-Big Bang order of smoke-filled boardrooms and byzantine corporate hierarchies. "I remember my old job at Whitbread when their HQ had five or six levels of restaurant," Gibbons says. "At the top, it was all white linen and port. In America, it was jets and yachts: it was about status rather than class."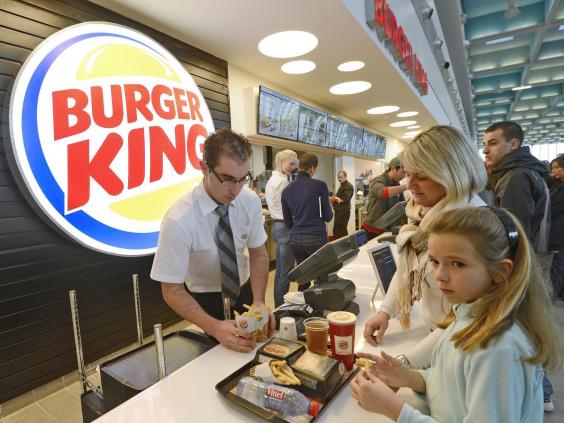 Gibbons set about stripping Burger King of executive excess. Out went the limos (in one early episode, a stretch was sent to convey Gibbons from an airport to the neighbouring hotel: "I could almost have got in the back, crawled to the front and been at my destination"). So, too, the $50,000 given to each top exec as an office furnishing allowance, and corporate jargon which, in a bracing rant in his book, Gibbons dismisses as "cosmic wank".
He slashed away at the 13 layers of management between him and his customers. Advertising, the supply chain, franchisees: everything took a shot in the arm. Global expansion followed. In the UK, GrandMet bought the Wimpy restaurant chain and turned its moth-eaten outlets into brash Burger Kings, while also adding new branches across the country (there are now more than 500, and more than 12,000 worldwide).
Gibbons soon got results. In 1990, as profits began to rise, Fortune Magazine slapped his face on the front of its "new turnaround champs" issue, a Whopper clenched in his grinning mouth. But by 1994, two years after Burger King's beachside HQ took the full force of Hurricane Andrew, the costliest in US history, Gibbons grew weary. To the dismay of his bank manager, he quit.
For 20 years, Gibbons has worked the global speaking circuit, dining out on his burger days and railing against contemporary corporate culture in the "age of alienation". In his book, he attributes his success to what he calls the "wanker gene", which, he says, inspires those who possess it to defy convention.
Does he have any residual loyalty to Burger King, or ever run up to the Bedford branch for a Whopper? "No. I'm the opposite of Alex Ferguson – you don't hang around when you're gone. I walked out of that door and never went back."