Prior to the financial crisis, it felt like we had something of a golden age in terms of resignations, at least for the common man and woman. The future had seemed to be one of choice and plenty, so the barriers to off-the-cuff resignation almost disappeared.
These sort of spur-of-the-moment "fuck-you" resignations were always out there, but there was a shift. Whereas they used to come from the likes of poor, pill-popping loser Jimmy in Quadrophenia, who told the boss where to put his franking machine, suddenly it was the modus operandi of TV stars, restaurant critics and World Cup football captains. It was glamorous.
Republic of Ireland captain Roy Keane's resignation to team manager Mick McCarthy in the dressing room in Saipan, as their team mounted its assault on the 2002 Japan/Korea World Cup, is the FY movement's Dylanesque clarion call.
In the weeks leading up to the showdown, Keane had voiced resentment at training conditions, at the priorities of the Irish Football Association, and at McCarthy; he'd been on-and-off about playing; there had been days of running battles with the coaching staff. Yet even his closest colleagues were spellbound when he unleashed his tirade at a clear-the-air team meeting. The crescendo, and most notorious passage, has gone down in history.
"Mick, you are a liar. You are a fucking wanker. I didn't rate you as a player, I don't rate you as a manager, and I don't rate you as a person. You are a fucking wanker and you can stick your World Cup up your arse. The only reason I have any dealings with you is that somehow you are the manager of my country. You can stick it up your bollocks."
According to Keane, McCarthy had hinted that he'd faked injury. According to others present, Keane exploded when McCarthy confronted him with interviews he'd given to the Irish press about the team's arrangements. Having resigned in such a way that even he admitted there was no way he could be allowed back, Keane walked out, heading home alone.
Like Keane's resignation, the hairdryer-style emails of restaurant critic Giles Coren to his column's hapless editors have found followers way beyond the audience that knows his writing. His email to The Times on 10 August 2002 is perhaps the most famous of all. Outraged that a sub- editor had meddled with his copy, inadvertently destroying the sense of part of his review in the magazine supplement, he expressed "relief… that nobody reads your poxy magazine".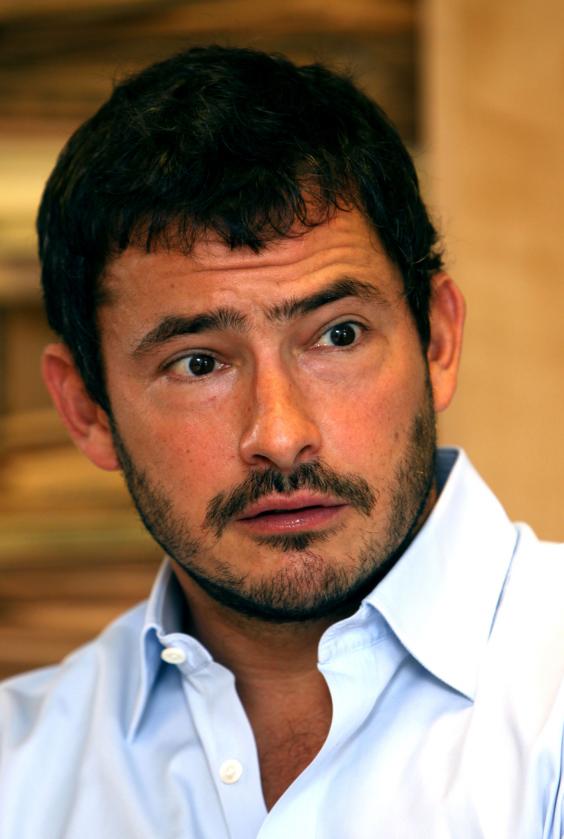 He then went for the home run, demanding The Times "never ever ask me to write something for you" again, and keep their money for that review because, "I'd rather take 400 quid for assassinating a crack whore's only child in a revenge killing for a busted drug deal – my integrity would be less compromised."
Like Keane, Coren seems to enjoy a literary ecstasy in his frustration and release. This is one of the deeper mysteries of the FY resignation. Written and delivered more hurriedly, and often with less thought than any other species of resignation, they are nevertheless the most lyrical, most perfectly expressed of all. You'll notice things that normally crop up only in poetry: refrains; rhythm; meter; and strange rhyme.
Neil Young's 1976 resignation telegram to Stephen Stills contained one of his finest lines. The pair had formed a band together, but the relationship was strained. After a gig in South Carolina, both stars' buses continued to the next town on the tour. Unknown to Stills and the crew, Young's bus simply turned off the highway without indicating, and disappeared. The following morning, as Stills woke to do the next show, there was a knock on his hotel-room door. The busboy handed him a telegram: "Funny how things that start spontaneously end spontaneously. Eat a peach. Neil."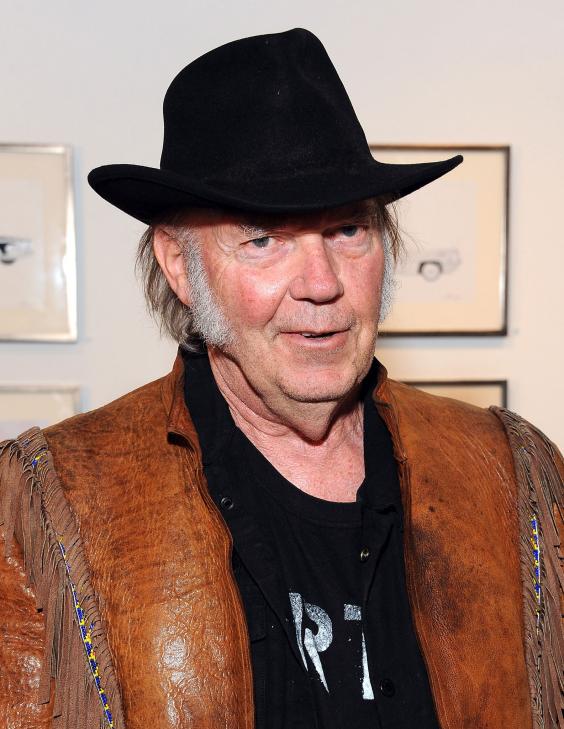 In the end, it is these obscure howls of rage – not the backstabbings of politicians or the principled protests of the great and the good – that survive beyond their contexts. The emotion behind these torrents is universal.
We've all felt Roseanne producer Jeff Harris's pain. When he resigned from the troubled American TV show (after an alleged scuffle with Roseanne Barr's husband Tom Arnold during a disagreement over a script), he did so by taking out a full-page advertisement in Variety magazine:
To my friends at Carsey-Werner Company, ABC, to the cast, crew and staff of 'Roseanne': My sincere and heartfelt thanks to all of you. I have chosen not to return to the show next season. Instead, my wife and I have decided to share a vacation in the relative peace and quiet of Beirut.
The FY resignation is fundamentally democratic: you can be blue-collar, white-collar or no collar at all; a footballer or, like Steven Slater, a flight attendant.
Slater was an air steward on Jet Blue flight 1052 from Pittsburgh to New York in August 2010. After the plane had landed and was still taxiing, one passenger stood up and began to remove her baggage from the overhead compartment. When Slater asked her to remain in her seat, she was said to have called him a "motherfucker" and continued to remove her baggage, knocking him on the head as she did so.
Slater had earlier been telling crew and passengers about his "bad day" and how he was fed up with rude passengers. Now he commandeered the plane's public address system and, according to witnesses, resigned with the words: "OK, I've had it. To the passenger who called me a motherfucker, fuck you! Those of you who have shown dignity and respect these last 20 years, thanks for a great ride, but I've been in this business for 28 years and I've had it. That's it. I'm done, motherfucker."
Slater grabbed his bag and two beers from the trolley, and pulled the lever of the plane's emergency chute, throwing his bags out. He dodged the grasp of the plane's First Officer and slid down the chute on to the tarmac. Once on the ground, Slater took the shuttle to the parking lot, collected his silver Jeep Wrangler, and calmly drove home. He was arrested there in a helicopter-led Swat team raid later that evening.
Slater became an instant folk hero in the US. Within hours there were two different "Ballad of Steven Slater" protest songs, two Free Steven Slater campaigns, a Facebook fan group and an "I Hate the Motherfucker who Called Steven Slater a Motherfucker" web campaign. Slater was bailed for $2,500 on charges of criminal mischief and reckless endangerment, and eventually sentenced to a year of probation.
We have bought the spiel that there are no more jobs for life; that we're commodities, competing with everyone else in a free market for labour. The result: moments like this are often as close as we get to pushing back. Perhaps this is the reason for the mania of joy and liberation that accompanies these resignations.
An excellent example came from Glaswegian insurance-company worker Darren Tomlinson to his HR officer in August 2011. Like Slater's, Tomlinson's moment came just as the job was bearing down on him. And nothing feels better than giving The Man the slip.
30th August 2011
Subject: Disciplinary
Dear [REDACTED],
Thank you for the invite to my own disciplinary hearing. As much as I would like to attend this momentous event, unfortunately after considerable deliberation I will have to decline your polite offer due to more pressing matters, as my Cineworld Unlimited card apparently does have limits after all. As from midnight tonight it will expire, and I still haven't seen the final instalment of 'Harry Potter' or 'Planet of the Apes'.
I hope you appreciate the dilemma, predicament and pressure this has put me under, but I'm hoping as a compassionate and empathetic person you understand my decision to prioritise and spend the day at Cineworld instead.
I sincerely wish you all the best at [REDACTED], send my love to [REDACTED] with the black hair, and I hope we will meet again under better circumstances, but until the next time, stay beautiful stay bold. X
Yours sincerely,
Darren 'The Hammerhead' Tomlinson
Rather than anger or rebellion, it casually demonstrates a change in the writer's priorities. On the one hand, official disciplinary procedures, career ladders, HR files, line managers. On the other, well, Planet of the Apes looks good. Choose life, or choose your film. No contest. Today, affable 37-year-old Tomlinson describes the moment as "liberating".
If, to paraphrase Vaclav Havel's The Power of the Powerless, "You can now say anything you want, but you can never, as a matter of principle, expect to be heard," then who wouldn't rather hit Cineworld instead?
Californian law graduate Taylor Grey Meyer expected to be heard, at first. She had applied for more than 30 positions with the San Diego Padres baseball club – including a minimum-wage job selling tickets at the ground. Her applications had never even been entertained. Then one day, she received a letter. The Padres were "inviting" her to a Sports Sales Combine – an employment training day for people looking for jobs in sales – where they said 272 networking opportunities might open up positions. There was a fee, of course. Meyer was ready with a counter-offer. You might say she got her resignation in first.
Aug 5, 2012
Hi [REDACTED],
I wanted to thank you for reaching out to me when thinking of ways to meet your quota for the Sports Sales Combine.
After careful review I must decline. I realize I may be burning a bridge here, but in the spirit of reciprocity, I would like to extend you a counter-offer to suck my dick. Clearly, I don't have one of these, so my offer makes about as much sense as yours. But for the price you're charging to attend the event, I'm sure I would have no problem borrowing one…
Let's talk about why I wasn't a good fit with your organization. Was it my extensive education that made me less of a fit, that now paying $500 will allow me to overcome? My graduate work in sports commerce? Being a law student, working toward becoming an agent? Was it my past experience overseeing the execution of national and international events? Wait, I know, maybe it was my previous internship with Major League Soccer, and that I actually got my 'start' in professional sports at the age of 15 when I volunteered at a minor-league ballpark in my hometown.
I chose to apply with the Padres at least 30 times since moving to San Diego. Persevering through countless anonymous email rejections, I continued to submit my résumé despite never even being granted the courtesy of a face-to-face interview. All for the joy of making $30K a year. Maybe you're right. Maybe I'm not the best fit for your company. But here's a nice fit, my foot in your ass.
All the best,
Taylor
Today, Meyer tells me her response began as an unconscious monologue she began rattling off in the kitchen having received the email offer, and that a friend told her, "What you just said: write it down."
The first sign Meyer had that her kiss-off had struck a chord was when she awoke the following morning to an email from the American football team the San Francisco 49ers, expressing their admiration. Then another, from the Kansas City Chiefs. Then another, and another, until finally it became clear her email had worked its way round the country. Even a source from the Padres office said it was "impressive, more than anything else". She was courted by the national media; TV companies nibbled, then passed.
Today, Meyer is between jobs and preparing to move to South Korea to teach English. She says the responses she enjoyed most were the ones from other unemployed, bullied, passed-over or downtrodden blue-collar workers. "They say they pin my email up on their wall," she smiles. She adds that she has no regrets: "People have to stand up for themselves."
It has all the FY letter's usual bottled-up rage. But its most appealing quality is its utter lack of fear. Losing out means having nothing to lose. The power of the powerless? It's to tell it as you see it.
This is an edited extract from 'F**k You and Goodbye' by Matt Potter, published by Constable & Robinson, priced £12.99
Reuse content