The owner of Upper Crust and Caffè Ritazza has decided to add its name to the unprecedentedly long list of retailers joining the stock market this year with plans for a listing next month.
But while the likes of Pets at Home, AO World and Card Factory struggle with life as a public company, SSP hopes it has a unique proposition and a chief executive who  has already wooed the City once before.
Kate Swann, a former WH Smith chief executive, will return to the stock market after leaving the high street retailer last year. During her time at WH Smith she turned the firm into a hugely profitable business whose shares more than trebled.
SSP, which runs restaurants, cafés and shops in stations and airports across the world, could be worth up to £2bn if the float is successful. However, Ms Swann must persuade the city that the company's current owners, the private equity group EQT, are not simply cashing out.
Pets at Home was criticised during its float this year when its owners, KKR, used the money raised to pay off its debts – and line its own pockets – rather than investing in the business.
SSP is following the same principle by paying off £500m of its £870m debt. However, Ms Swann defended the decision, pointing out that EQT had owned the company for eight years before today's announcement.
She said: "Private equity are not cashing out here at all. In terms of the levels of investment, it's been substantial. They have had the company for eight years, which is long for private equity.
"Clearly we are generating lots of returns, so I don't think accusations such as those can be levelled at us. We don't need to raise money to re-invest in the business. We'll invest £80m capex this year, so we don't need to raise extra capital."
The company, founded in 2006 when it was spun off from the catering firm Compass for £1.2bn, hopes to continue benefiting from airport expansion. Laying out her stall to the stock market, Ms Swann said there was big money to be made from the Middle East, and especially from China.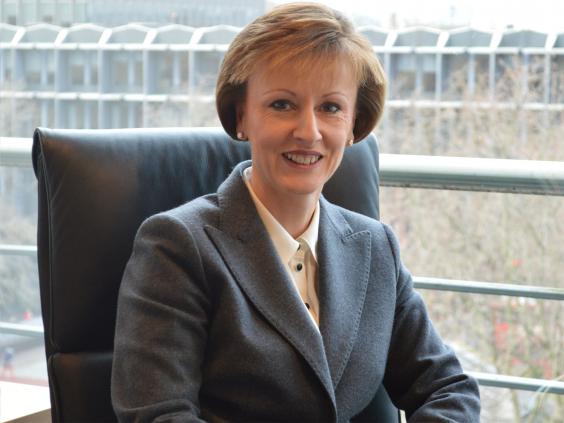 SSP recently won six contracts at Chinese airports and opened its first site in Qatar, while in the US bosses have been putting pressure on government-run airports to make more room for retailers and restaurants – a tactic that has helped SSP to open its first outlet at JFK airport in New York.
The company has also been expanding across airports and train stations in the UK, where it runs the M&S Food, WH Smith, Starbucks and Burger King franchises at transport hubs. New stores are also opening in hospitals, and bosses are eyeing up London Underground's ticket offices, which will soon be empty.
SSP already has nearly 2,000 stores across 29 countries, with sales of £1.8bn and underlying pretax profits of £153m. And this market has the potential to grow at around 5 per cent a year, the company says.
The growth is so strong that at Heathrow Terminal 5 the revenues generated for the airport from airside retail are expected to overtake those from landing fees for the first time in the next few years.
Despite this encouraging outlook, the company still needs to encourage investors to part with their cash at a time when the market has proved volatile for new entrants.
Pets at Home, AO World, Card Factory and Boohoo are all trading below their listing price. Only at Poundland have share prices risen. On Monday there were farcical scenes at the MySale listing when an adviser input the wrong information. Shares are down too.
Defending the decision to list now, Ms Swann admitted that the market is "quite volatile" but she added: "For fundamentally strong businesses such as ours we think now is the right time.  This will be seen as a sensible investment by investors who can tell the difference between strong businesses and weak ones."
Kate Calvert, a retail analyst at Investec, who followed Ms Swann's performance at WH Smith for several years, explained: "Given what she achieved at WH Smith, she is highly regarded by the City and that will help at SSP.
"The IPO market is also still very much open for differentiated propositions – and the growth of the retail travel sector is structurally very attractive."
Indeed, Ms Swann, who will cash in on the listing with her own shareholding, which she received on joining, could soon have the City eating from the palm of her hand – or from an Upper Crust.
Her tactics at WH Smith were to squeeze margins and maximise profits, meaning that nearly every year sales would fall while profits kept soaring. The City was impressed, even though customers were not. Now she's at SSP, the captive audience of millions passing through its outlets may allow Ms Swann to work her magic again.
She says: "I ran a listed company for 10 years, so I'm looking forward to returning. It feels a bit like coming home."
Joining her in facing shareholders and investors is a strong board of non-executives including John Barton, chairman of easyJet and Next; Ian Dyson, former boss of Punch Taverns and M&S finance director; and Denis Hennequin, former president of McDonald's Europe and non-executive director at Eurostar and the John Lewis Partnership.