A German politician likened it to swallowing a toad, and last week a Conservative think-tank founded in the 1950s claimed it could cost the UK economy £80bn.
What heinous abomination could these respected gentlemen be talking about?
Wait for it – the terrible thing referred to is… women on boards.
Last year, when Germany implemented a national quota of 30 per cent for the proportion of women on boards, the CDU parliamentarian Michael Fuchs was reported to have said: "It's a toad that we're going to have to swallow."
Then last week the Bow Group issued a paper – authored by the London MEP Mariana Yannakoudaki and based on the group's research from Norway's experience of quotas – that if EU plans for quotas for women on boards were enforced here the cost could be £80bn.
At this point the UK has no intention of instigating quotas and is instead focused on the targets set by Lord Davies and his 2011 government report.
This month a new milestone was reached – 20 per cent of all directors and 25 per cent of non-executive directors are women.
Meanwhile, the London Stock Exchange – after being criticised for its all-male board – appointed two female non-executive directors, Sherry Coutu and Joanna Shields, this month.
Lord Davies believes the best way to meet his targets is by appointing women as non-xecutives. Seven out of 10 of all board positions are non-executive and the FTSE 100 needs 51 more board seats to be held by women to reach Lord Davies's 25 per cent target for next year.
Jane Scott, UK director at Professional Boards Forum, says: "It takes a long time to find and recruit people, so there is a steady but slow turnover. Non-executives are very important – they oversee many processes – but more women executive directors are obviously very important too."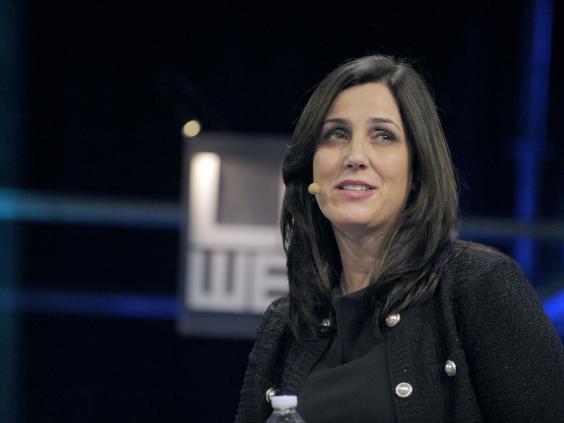 The headhunter Moira Benigson, founder of MBS Group, warns that although the country's top 100 firms have begun to appoint female non-executives, the number of executive posts is still woefully small.
Last week, it was announced that Shire had appointed Susan Kilsby to become chairman at the end of April. She will be only the second woman to chair a FTSE 100 company, after Land Securities' Alison Carnwath.
Ms Benigson, who recently placed the former Burberry finance director Stacey Cartwright in the top job at Harvey Nichols, is worried about the departure of female chief executives in the FTSE 100 index.
She says: "We are losing Burberry's Angela Ahrendts to America and this is very sad. We need to up the number of FTSE 100 female chief executives and chairmen. Some private companies appear to be taking the lead in terms of executive positions.
"It is now relatively easy to appoint women non-executives. The targets set really should be achievable. Soon we should be able to easily get to 60:40. But executive roles is the next big question."
Louise Angel at the executive search firm Ridgeway Partners notes the difficulties recruiters face: "A lot of women we see have chosen to go plural – to hold a portfolio of non-executive positions – because it suits their lifestyle. After taking a break to have children, a woman who was previously in a management position may want to return to work, but will choose non-executive positions rather than a full-time executive role. But this trend represents a real risk to our progress on greater female representation in management."
The fact remains that only 7.2 per cent of executive directors are women in blue-chip groups.
The FTSE 100 has just four female chief executives – Carolyn McCall at easyJet, Moya Green at Royal Mail, Alison Cooper at Imperial Tobacco and Burberry's Ms Ahrendts. And by the time the latter leaves to join Apple in the spring, Liv Garfield will be in charge at Severn Trent.
But which companies are still on the black list? After LSE's recent hires only two FTSE 100 companies remain all male.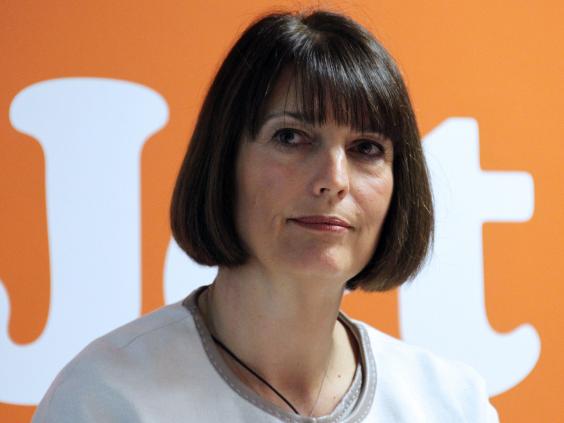 The Chilean-based copper miner Antofagasta and the mining and commodity giant Glencore Xstrata have both failed to appoint a single woman at board level. But apparently they are trying.
A Glencore spokesman pleads: "Glencore values and promotes diversity across its business. The appointment of a female board member is a significant consideration and our nominations committee is working to identify appropriate female candidates."
For its part Antofagasta says it is "in the process of seeking a female candidate for board membership".
But is one woman on each board enough?
Annabel Parsons, a partner at Heidrick & Struggles, said: "We know that a minimum of three are needed on a board to change dynamics effectively; many women are still sitting as single or duo females on otherwise all-male boards.
So perhaps quotas – forcing companies to appoint women – could be the answer despite what the Bow Group claims?
Last week at Davos, Christine Lagarde, head of the  International Monetary Fund, and Sheryl Sandberg, Facebook's chief operating officer, sat on a panel and discussed the need for quotas.
Ms Lagarde, who had been opposed to quotas originally, said: "I soon realised that unless we had targets, if not quotas, there was no way to make headway." She added that quotas were "unfortunate but necessary".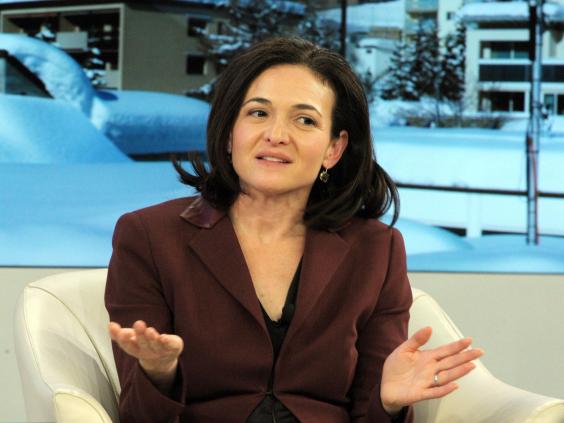 But the fund manager Helena Morrissey, who founded the 30 per cent Club, argues that the best route to change is through training and mentoring programmes to help create a generation of "board-ready" females, rather than through forced quotas.
Annoushka Ducas, a jeweller, businesswoman and a member of Lord Brown's steering board for his 2011 report, agrees.
She says: "I am hopeful that the 2015 targets outlined in the report by Lord Davies will be met without the implementation of mandatory quotas.
"We must remember that women continue to be indispensable to their employees across all areas and levels of business."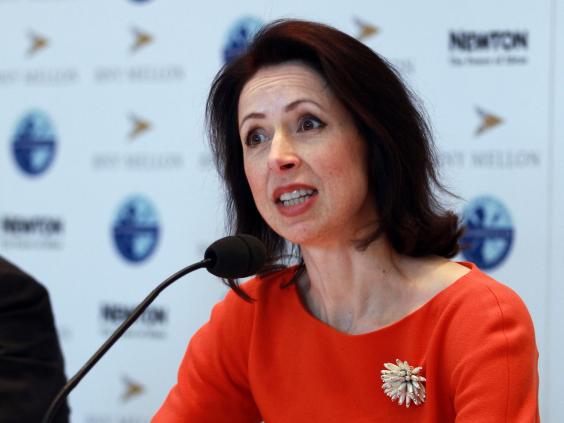 Lord Davies may indeed see his target reached by next year – but will Antofagasta, Glencore and others have moved out of the dark ages?
Reuse content